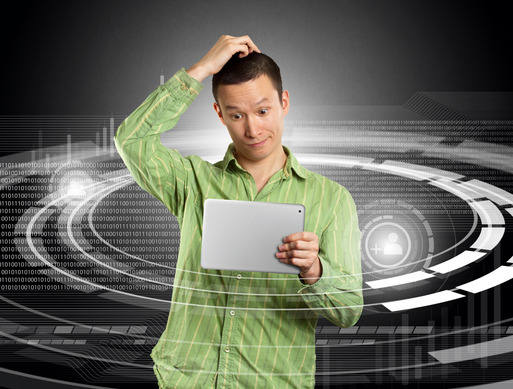 Utilizing social media marketing is a pretty smart idea if you are the owner of a small business on a shoestring budget. It provides you the best means to reach tens of thousands of prospective customers all over the world without spending any advertising expenses. This new strategy of marketing can be quite overwhelming & confusing if you do not know the basic techniques and methodologies. Which is why we want to take the time to answer one of the questions we get asked daily, "What are some social media marketing tips for my small business?"
What most small business owners do recognize is that social media is not only about sharing personal business headlines or company news. They realize that it's become a valuable marketing technique to get clientele and business followers that can be converted into sales. Having an account at Facebook, Twitter or LinkedIn is the start, but is not enough in today's active online community. Your profile cannot survive on its own. Instead, you need to post updates to attract your clients on a regular basis. This can be a challenge to come up with non-business centric topics that will keep your audience and target market coming back for more.
4 Social Media Marketing Tips For My Small Business To Expand My Reach
1. Seasonal & Odd Holiday Updates
The idea of advertising by seasons and holidays must be anything but new for you. But, the emergence of social media websites has instilled more fun and charm in it. Now is the time to think beyond U.S. Independence Day, Thanksgiving Day, and Christmas. You should expand your horizon and think about Fruitcake Toss Day (January 3rd), Older Americans Month (May), Get Organized Week (First week of October), or Eat a Red Apple Day (December 1st). You can easily find these types of "fun"events and holidays by doing a simple search.
2. Make a Video for Your Business
Video is the most attention-grabbing tool provided by social media. Make a series of precise and short videos about your product or service. You can potentially expand your business if you know how to tag, name, and publish a video in an appropriate manner (aka: optimize). Attach comments from your satisfied clients as they depict your company's credibility and also exponentially raise the chances of a viewer visiting your official website.
3. Publicize Your Events
The term "Social" in social media depicts publicity and advertising. As a small business owner, you can organize different events and employ various social media resources to spread the word. For instance, being a restaurant owner, you can arrange cooking classes. As an event manager, you can organize teaching sessions. As a pet store owner, you can host a pet show. Make sure you're post pictures, details, and updates of your event on your social media profile. The most important thing – DO NOT forget to invite your clients.
4. Advertise Fans' Stories
Everyone loves to hear other people's stories. Shocking? Well, it is human nature. Use this universal fact in your favor. Monitor your prospects and customers. Bring them into limelight through pictures, videos, and posts. Encourage your customers to suggest creative uses for your different products and services. It builds a sense of association among your clients and they start following your updates.
Many business owners we sit down with explain their interest in Social Meidia but that their lack of knowledge coupled with "no time to learn" keeps their business out of the game and on the sidelines. In order to remove this gray social media cloud you first have to decide if you'd prefer to 1) 'Do-It-Yourself'  or have it 2) 'Done-For-You'.
If you'd prefer to Do-It-Yourself then the next step is to commit to a schedule where you're reading articles and watching YouTube videos about social meida so you can implement ideas and strategies. If you'd prefer to engage in a program where your social media is 'Done-For-You' then the next step is to find the right marketing company to handle this element of your business.
If you are handling your own social media for your business always try (test) new things. Keep in mind, the importance of multi media (use images, videos, slideshares, infographics) and you'll be more visually appealing to your fans, followers and connections dramatically increasing the chance for interaction with your posts and status updates.
Since we're talking social media, it's only right that we invite you to connect with OVP's social media. You can stay educated about small business internet marketing info and you find yourself saying "I want more social media marketing tips for my small business" you can see how we're 'playing the game' and maybe get a few social media tips & techniques you can use for your own business.
Connect with Online Visibility Pros on Facebook,  LinkedIn &  Twitter!