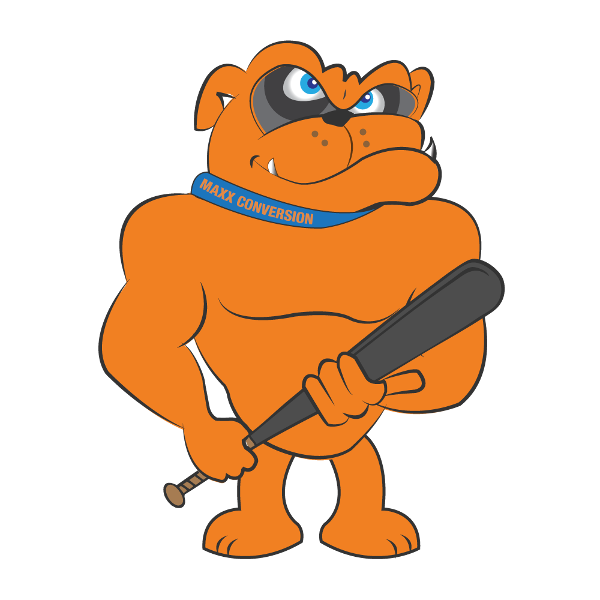 Online Visibility Pros is a certified digital marketing firm that specializes in online lead generation for home services businesses, contractors, construction companies and a handful of a few other select niche markets. We give these businesses the power to leverage the Internet to generate a steady flow of targeted online leads with done-for-your services.
Our team is dedicated to providing our done-for-you customers and clients with digital marketing and lead generation services designed to help you do more business and save more time that include:
Maxx Lead Gen™ – exclusive lead generation service (limited spots available)
Maxx Websites™ – website management and development services
Maxx Reviews™ – simple automated review management software
Maxx PPC™ – certified paid ad management
Maxx SEO™ – targeted search engine optimization campaigns
Maxx Email™ – award-winning email newsletter marketing
Maxx Blogger™ – professional blog posts for your website and guest posts
We are also dedicated in supporting all of the other small service businesses, entrepreneurs and sales professionals that we don't end up working with by providing results-based digital marketing tips and strategies through our lead generation case studies, digital marketing blog and on our Maxx Conversion® Newsletter.
Our Mission
To build Unstoppable Lead Generation Machines for home service business owners, trade contractors, construction companies and a few other select service business types – helping them do more business, save more time, and ultimately have peace of mind that their online marketing is being done right!
Our Vision
To bridge the gap and provide clear communication about how business owners can strategically use the Internet to maintain or grow their businesses.
Our Values
We value hard work, ethical business practices, and using data-driven tactics to make decisions. The world of online marketing is so saturated with scams, schemes, and bad advice – and our top priority is to NOT be part of the problem.
We value helping service business owners because they are often positioned to get the most out of our service. It's about building trust and building businesses, making sure that owners are well informed and our team is using industry best practices.
3 Major Obstacles
We've built a team of innovative website developers, local SEO experts, PPC ninjas, graphic designers and content creators focused on solving the 3 major obstacles small business owners in the service industry face when trying to implement effective online lead generation campaigns: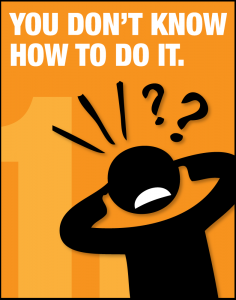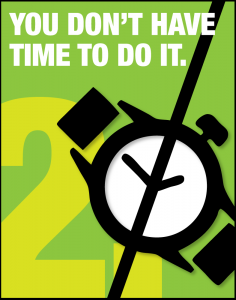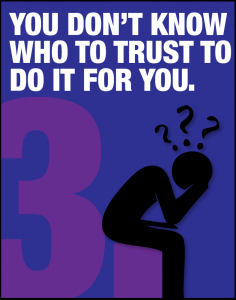 In order to help you combat these 3 major obstacles, we offer done-for-you digital marketing services fit specifically to your small business needs. We provide you with an expert Internet marketing team to produce the results you're looking for.
Our private clients achieve peace of mind, knowing their online marketing is producing real results while being professionally tracked and managed.
This is how we help position our clients …
Do More Business and Save More Time
Have Questions? Call (888) 593-0505
Why Partner With Online Visibility Pros
Certifications & Awards

Email Marketing All Star Solution Provider Award – 6 Years In A Row

Client Case Studies
Free Resources
Click here for more Work Smarter, Not Harder Digital Marketing Tools & Resources
The OVP Story
In 2010, after Brian retired from professional baseball and Krysti became fed up with her corporate job, the power couple decided to join forces and form Online Visibility Pros.
They founded the business with a focus on helping small service businesses produce more leads through proven digital marketing strategies by working smarter, not harder.
Shortly after forming OVP, the couple met Mike, who was running a fairly successful HVAC company in Phoenix, Arizona.
Mike was working with another digital marketing agency at the time, spending thousands of dollars a month, but only seeing a small trickle of leads.
The agency was treating Mike like a number.
They were hard to get a hold of and generally left him in the dark about the campaigns he was investing his hard-earned dollars into.
He wanted to see real, positive ROI – but instead, he was bleeding money.
Mike was getting screwed by a big box internet marketing firm – and he was ready for a change.
When Online Visibility Pros took over Mike's digital marketing campaigns, they not only reduced his overall monthly spend, they also increased the number of online leads by 430% in the first 5 months!
Everybody was happy and winning – including Mike's customers.
Brian and Krysti quickly realized that Mike was not alone…
Many business owners in the service industry were getting taken advantage of by unscrupulous digital marketing agencies, as well as other well-meaning companies that just didn't understand what they were doing.
So, Brian & Krysti decided to do something about it.
They refocused Online Visibility Pros to help home service businesses and a few other select niche-specific business types to get more leads, appointments, and sales from the internet.
Rather than becoming "just another digital marketing agency," OVP built themselves into an outsourced online marketing department dedicated to saving their customers and clients time and money while delivering real, long-lasting results.
OVP recruited a world-class marketing team of SEO and PPC experts, email marketers, writers, graphic designers, web developers, and project managers.
They found people passionate about lead generation and helping the "salt of the earth" get a leg up on their digital marketing.
To take it a step further, they decided to offer their services to only one business per service niche per area – so they'd never have two clients directly competing against one another.
For that reason, clients started referring to OVP as their "secret weapon."
If you're sick of getting screwed by scammy online marketing agencies…
If you want more leads, appointments, and sales from the Internet with real, positive ROI…
If you want your own "secret weapon" to blow your competition out of the water…
It's time to fire your digital marketing agency and hire an outsourced team of online marketing specialists – OVP.
It's time to get the Online Visibility Pros working for you!
Have Questions? Call (888) 593-0505
What Our Clients Have To Say
Have Questions? Call (888) 593-0505