Highlights:
Custom online marketing strategy helps a landscape contractor
BOOST WEBSITE PERFORMANCE BY 500+%
with website optimization and strategic SEO efforts
Want Results Like this? Click Here
You'd probably agree if we told you it's difficult to get leads.
When you have a team to do the hard work for you, it takes the guesswork out of the equation.
In this case study, we'll show you how we increased website clicks by over 500% and increased impression by 11,600% in 5 months for this landscaping contractor.
The Challenge
We were approached by a landscape design company located in the Southeast Phoenix area looking for ways to target homeowners in the Gilbert and Chandler Arizona area.
They knew these areas had a high concentration of residential homes that would be great prospects for their services.
It was important for this landscape contractor to increase its visibility in the search engine results page (SERPs) in order to grow their business.
The company had only been open for a few years and was eager to bring new clients on so they could continue to grow.
This local landscape contractor came to us with a newly built website but was getting zero visibility in the search engines, resulting in zero leads.
We were hired to help drive targeted website traffic and help convert that traffic into business leads.
A strategic SEO campaign would be the first step in turning the website into a lead generating machine for this landscape design contractor.
After just 5 months with our services and expertise, impressions and clicks skyrocketed:
Website clicks went from 21 to 138 (an increase of 557%)
Impressions jumped from 102 to an amazing 11,934 (an increase of 11,600%) in just 5 months.
We accomplished this by implementing an SEO campaign and making website updates to improve the user experience.
The increase in website clicks and impressions ultimately led to 30 new solid leads from organic website traffic.


Solution: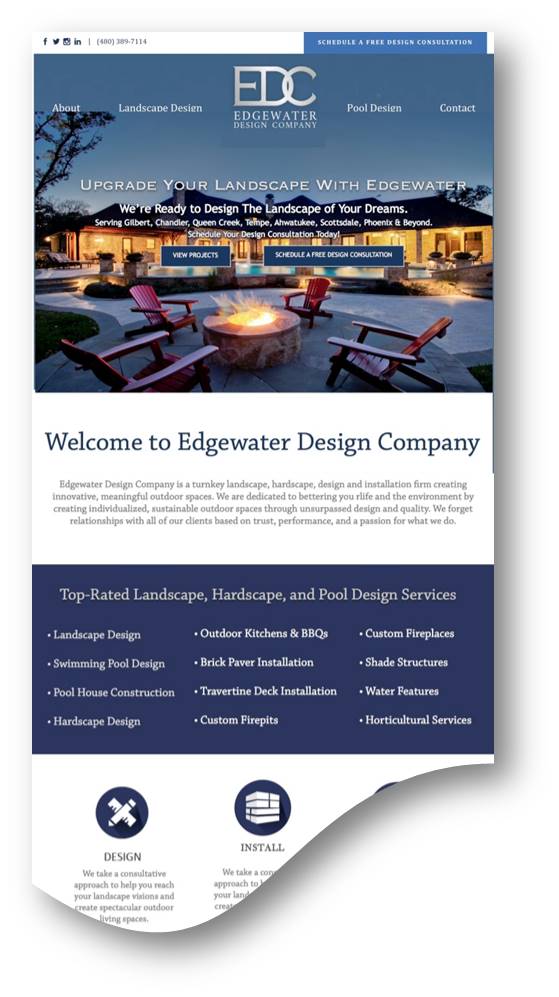 Our experts began by improving a very generic landscape contractor website.
The site was a basic brochure style site with little concern about user experience or lead generation and conversion.
In order to turn the site into a lead generation machine, we had to revamp the site into a responsive website that would be easily viewable on any device.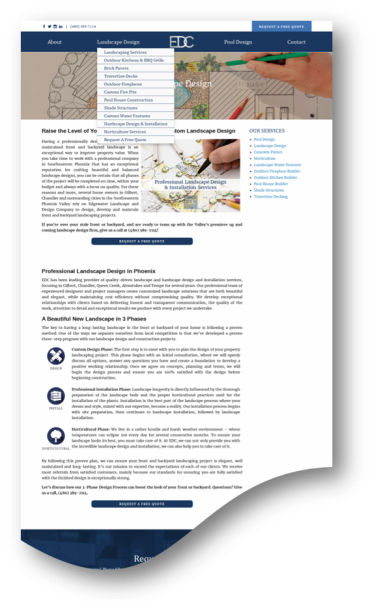 New service pages were added to the landscape contractor's website; these individual service pages would showcase and explain each service being offered.
Additional pages were added to help website visitors see completed projects, along with other helpful resource pages.
Adding high-quality content and media resulted in a better overall user experience, helped build trust with the audience, positioned the company an expert in their niche.
Ultimately the website updates together with the SEO campaign created an increase in traffic and leads.
The goal was to improve user experience with exclusive content that would connect with the target audience in a memorable way.
Writing carefully crafted pages explaining their services in detail with laser targeted keywords added great value to their site from a user perspective.
It was evident that after 180 days the campaign was just what the doctor ordered!

Want More Traffic & Leads For Your Business Just Like These Guys?
---
Or Read Full Case Study Details Below