SEO: Search Engine Optimization
With over a decade of SEO experience, our team of Online Visibility Pros are known to increase online visibility, traffic and improving rankings with scalable and long-term strategies.
---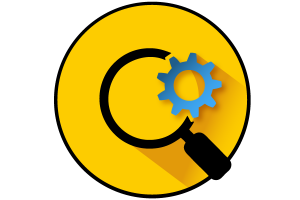 Contractors and home service businesses realize that digital marketing changes 10x faster than traditional offline marketing.
As a small business owner, you simply don't have the time to keep up SEO updates and changes. Today, SEO is more than keywords and backlinks. It's about providing the best experience for your customer with content that has true value.
Using our team of experts will ensure you're building the best, long-term SEO strategy for your business. We're fully equipped with knowledge, training, and experience to stay ahead of the digital world. Know that with Online Visibility Pros, we're going to be your partner to drive and provide measurable growth in your company's bottom line.
What is SEO and How Can OVP Help?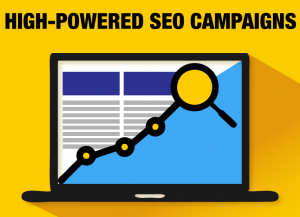 Search Engine Optimization, or SEO, is the process of generating traffic from organic search results on search engines.
The big search engines like Google, Bing, Yahoo rank search results by what they consider relevant to the user (the searcher).
When you partner with us, we'll perform a full SEO audit of your website, which will help us determine a scalable strategy to help increase your company's bottom line.
We're committed to grow your brand online as if it was our own. Our team will work as a business partner because put simply, we don't grow if you don't grow.
Our SEO Services And How It Works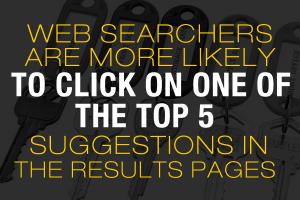 Our team is dedicated to small business owners and contractors rank on the first page of the biggest search engines.
We maximize your SEO by utilizing future-proof strategies that engage and build a loyal client base with high commercial intent exclusive for your business.
We're dedicated to your business as a partner. We understand that we don't grow if you don't.
Search Engine Specialists That Grows Your Small Business
What are SEO specialists and what do we offer in our search engine optimization services?
SEO specialists like our team of Online Visibility Pros grow small businesses online by increasing organic traffic.
Our experts have more than a decade of training and knowledge to get your website ranking on the front page and turn those visitors into customers.
This is our process:
1. Search Engine Audit
First, we complete a full SEO website audit. Then we'll develop a fully scalable strategy that will increase search engine visibility.
We then have a friendly chat to learn about your niche, website and vision.
2. Launch
After we learn about your website and digital strategies, the next step is to take action and start the SEO generation campaign with your approval.
Each campaign is completely customized for your business. We focus on SEO that will bring you customers with high commercial intent.
Our pros are specialized in building exclusive SEO for contractors and blue collar businesses. We create data-driven campaigns to generate SEO leads and sales.
You'll have full access to our transparent reports and analysis.
3. Scale
Small service business owners should be cautious of specialists who promise near instant search engine traffic.
Our team of online visibility pros will work with you to turn those organic traffic visitors into buying, high commercial value customers through our strategies and experience that we've shared with many happy clients before.
We're a business partner for you, we'll create exclusive SEO strategies that are completely customized for your website.
We're here to not only generate SEO leads for your business but we'll continue to ensure those visitors turn into buying customers.
---
One Of Our Happy Partners
---
Check Out This Case Study

General Contractor in Arizona specializing in custom home building and residential remodeling went from generating literally ZERO leads to over 30 profitable leads from Internet after partnering up with Online Visibility Pros to run their online lead generation campaigns.
Digital marketing is massive.
As a general contractor and a small business, you need to generate leads.
But it might not be your specialty. […] Read More ?
---
Our Credentials
---
F.A.Q.
Do you offer guarantees?
Any business that guarantees you front page rankings for any keyword should raise a red flag. We'd love to promise results, but we can't offer guarantees. However our happy clients have excellent results from working with us, check out our case studies here.
Where do the strategies come from?
Our team who have over a decade of experience have been developing strategies and knowledge for SEO. We use the best possible strategy that is customized for your business.
Will you work with my business?
We work with any contractor company in any market, including but not limited to:
General Contractors
HVAC Contractors
Landscape Design Contractors
Roofers
Remodelers
Audio Visual Contractor
Learn more about SEO in our Comprehensive FAQ Section