Home Builder SEO – Fills General Contractor's Pipeline with 610 Estimate Requests
General Contractor that specializes in building custom homes and high-end home remodels generates over 600 estimate request leads after investing in website conversion optimization, a home builder SEO marketing campaign, and a monthly email newsletter.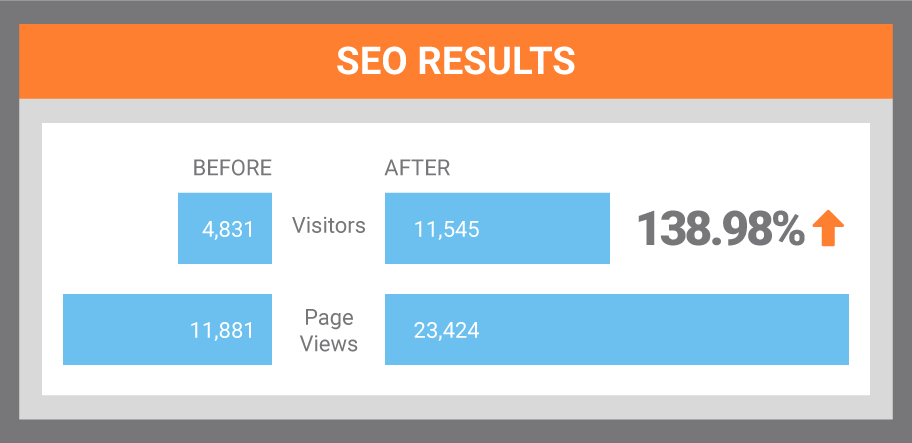 Challenge
Peak One Builders, a residential general contractor who specializes in building custom homes and high-end remodels, met with our marketing experts, to see how their business could generate profitable high-end home building and remodeling leads from the Internet.
Since the company specializes in custom home building and luxury home remodeling, these would be the areas of focus for all marketing and lead generation efforts.
Peak One didn't know what to expect really, especially with a home builder SEO campaign, as this was their first real experience implementing any online lead generation strategies in order to fill their sales pipeline.
None of it really made a lot of sense to their team.
All they knew was that they wanted their company to become a prominent figure in the custom home building and luxury home remodeling niches in the affluent areas of Greater Phoenix and North Scottsdale Arizona.
After speaking with the Peak One team, we were able to understand the vision and goals they had for their company and how to best move forward.
Our online lead generation experts created a custom digital marketing blueprint that addressed all of the company's specific needs and desires.
Formulating the right plan and implementing these strategies would allow our team to produce the type of results Peak One deserved in such a highly competitive market.
We needed to lay the proper foundation for a strong digital footprint in order to propel Peak One's website and online visibility on targeted keywords. This would be the beginning phase to building an unstoppable lead generation machine.
The website's sole function would be to draw in high-quality and lucrative custom home builder leads from the Internet.
To achieve the results that Peak One was looking for, our lead generation team of strategists formed the following attack plan.
The Attack Plan
Use local home builder SEO marketing strategies to produce organic website visitors from Google, Bing, Yahoo and all other search engines
Improve the website's conversion rate in order to convert more website visitors into leads
Communicate with customers and prospects consistently through a custom branded monthly email newsletter
Become an authority in the custom home building and high-end remodeling niches online, especially in their local area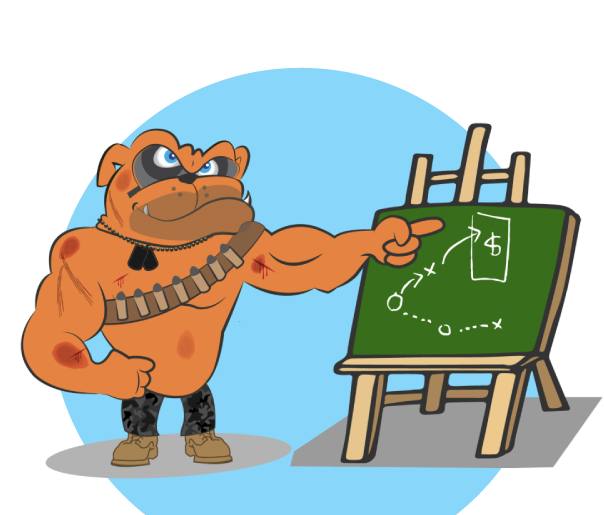 Peak One was able to achieve the following results:
First Year = 232 estimate request (19.33 per month)
Second Year = 378 estimate request (31.5 per month)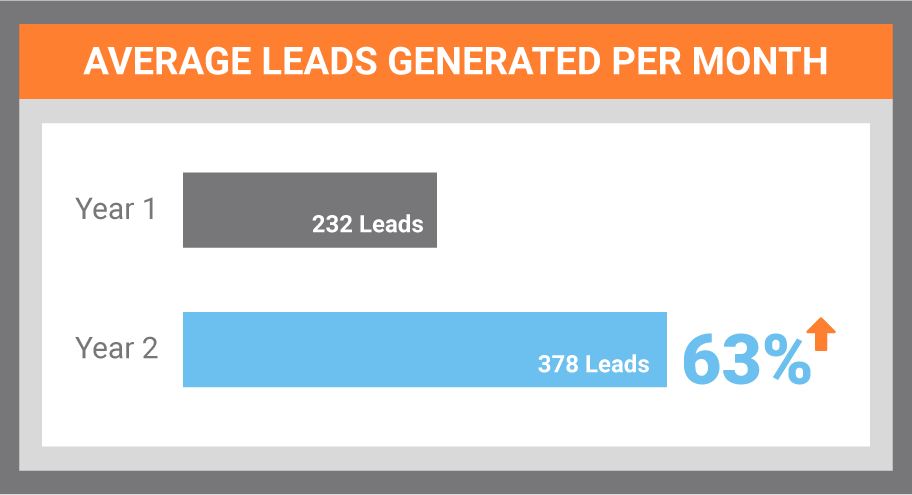 #1. Local Home Builder SEO Marketing Plan to Fuel Long-Term Lead Generation
Local SEO efforts played a big role in getting Peak One's website found online.
OVP's custom online lead generation strategy included SEO campaigns directed at specific affluent markets.
These home builder SEO campaigns focused on targeting competitive keywords that potential customers were searching for online in regards to custom home building and high-end home remodeling services.
The content our writing team produced was well-researched and keyword-rich blog articles and website pages that provided real value to the reader. This step was essential in gaining large amounts of Internet real estate on search engines like Google, Yahoo and Bing.
You can see from the screenshot below that we were able to get Peak One to rank for multiple positions on a targeted and very profitable search phrases, helping Peak One become the obvious choice when people would search for a contractor to help with various types of home construction projects (specifically in the screenshot, guest home construction projects).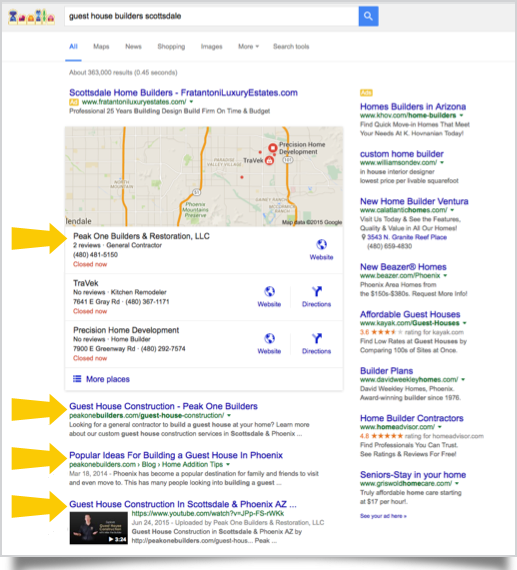 During the first year of our SEO campaign, we were able to help Peak One drive 4,549 new organic visitors to their website.
In the second year, we were able to help drive 9,534 new organic visitors to Peak One's site.

That's a nice 109.58% increase in organic SEO traffic compared to the first year of the campaign.
Engaging & Informative YouTube Video Marketing
Custom videos were used on individual website service pages to engage and build trust with website visitors and stand out from the competition. We were able to also SEO each of the videos to gain additional visibility on Google and YouTube.
As mentioned, adding these videos to the company website was a fantastic marketing tactic that helped build trust with potential clients in order to convert leads at a higher rate.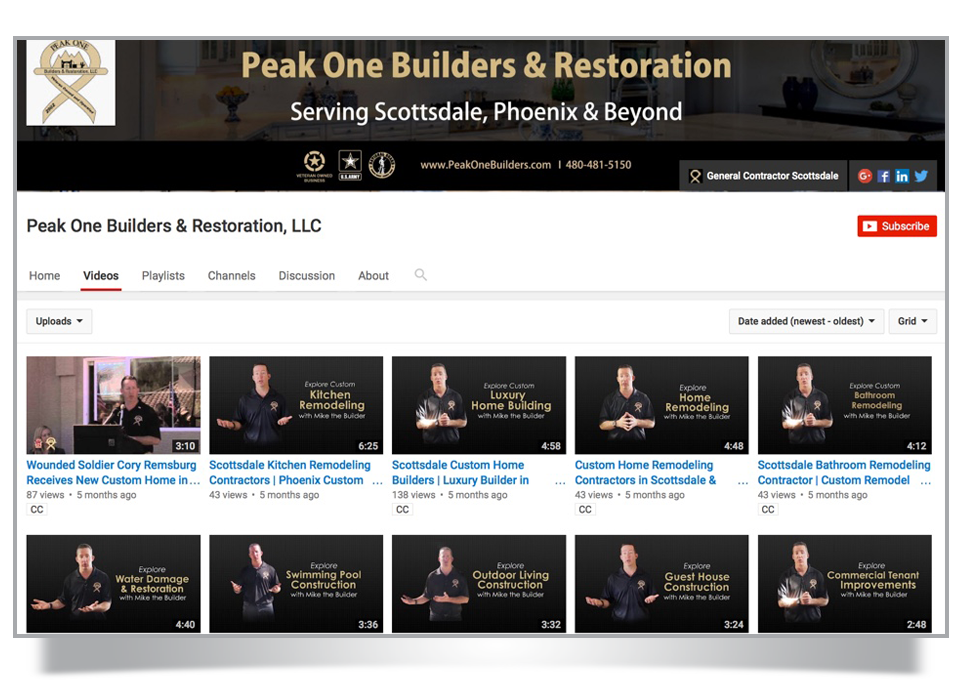 #2. Improve Website Conversion Rate
Next, our team set out to transform the company's website from a brochure site to a lead generation machine.
Our web design professionals started from the floor up in creating a better user experience for people visiting the company's website.
We implemented proven conversion optimization techniques and strategies to effectively guide the website visitors to the information they were most interested in.
These optimization methods helped maximize the performance of their website and make it much more user-friendly.
This website overhaul helped Peak One attract more targeted website traffic, increase engagement and maximize the company's ability to convert profitable custom home building and remodeling leads from their website and other online properties.
By creating a more user-friendly website that properly relayed the company's message, we were able to help convert more site visitors into profitable leads.
In addition, the new website design was mobile responsive, allowing for a better all-around experience for website visitors on ALL devices and screen sizes.
The website was also designed to showcase custom projects completed by the home building firm in a way that appealed to their ideal client.
You can see from the statistics below that the new mobile-responsive website appealed to desktop, mobile and tablet users alike with a high average time on site (02:29) and a low bounce rate (26.60%).

#3. Email Newsletter Marketing
Peak One was also looking for an effective way to stay connected with current and past customers though email.
Enter Maxx Email™, OVP's done-for-you email newsletter marketing service.
By sending a monthly email newsletter, the company was able to easily connect with their customer and prospect database without breaking a sweat.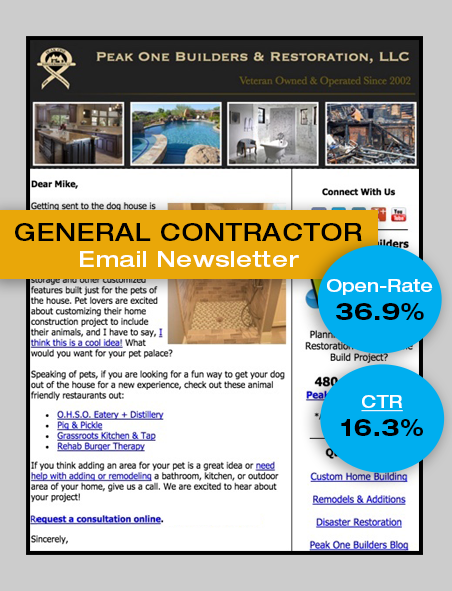 Home Builder Lead Generation Results
After implementing our proven lead generation marketing plan for home builders and remodelers, Peak One's lead numbers began to grow.
Enhancing the company's digital footprint helped to produce a massive amount of new Internet interest in the company and their services ultimately leading to 610 estimate request leads generated over 2 years.
Highly targeted SEO campaigns for specific affluent markets and neighborhoods brought a significant amount of targeted new visitors to the company's site.
These campaigns, combined with the successful email marketing efforts mentioned above, allowed us to increase the amount of returning traffic to the site as well.
These actions laid the groundwork for Peak One's rapid growth in the span of only 2 years.
Home Builders SEO Campaign Highlights
232 leads were generated in the first year.
378 leads were in the second year – a very nice 63% improvement from the first year.

Let Online Visibility Pros help you work smarter, not harder
The OVP team was able to create an unstoppable lead generation machine for Peak One that continued to generate profitable custom home building and remodeling leads from the Internet week after week, month after month.
The Home Builder Saved Time
Peak One didn't have to worry about hiring multiple people to fill in-house positions to achieve these results.
Sifting through qualified marketing candidates and establishing the desirable benchmarks for an in house employee would have consumed a massive amount of time and knowledge that Peak One didn't have.
They knew partnering with Online Visibility Pros would produce results without infringing on their time, while still being able to tap into marketing expertise.
Additionally, they had the comfort in knowing that we would keep them updated with completely transparent marketing reports, conference calls and meetings to answer all of their questions throughout the process.
Going with a professional online lead generation company that specializes in helping home service businesses attract more customers from the internet was the best decision for Peak One Builders, as they were able to focus on delivering top quality work on their custom home building and home remodeling projects instead of worrying about where to find leads.
And Saved Money
By partnering with OVP, Peak One achieved truly amazing results within the first two years.
The marketing plan that was deployed for Peak One brought in a consistent flow of high-quality leads (estimate requests) that turned into very profitable custom home building and home remodeling projects all without having to rely on paid advertising strategies like Google Ads or Facebook Ads.
This is important because Peak One didn't have to "buy" ad space on its target keywords to generate these leads since they already OWNED first-page placement organically on so many targeted keywords from their SEO investment.
Furthermore, OVP's marketing services cost a fraction of the price of hiring in-house staff to cover these responsibilities.
Multiple new employees with large salaries could easily bog down the future growth and profitability of a business.
But Peak One Builders made the smart move and partnered with a professional online lead generation company that specializes in implementing Internet marketing strategies for home service companies.
Want to embed this infographic on your website?