$91,000 in 90 Days – Using Google Ads to Promote Construction Services
With a need to generate leads as quickly as possible, local Landscape Construction company partnered with Online Visibility Pros to build targeted Google Ads marketing campaign focused on promoting 3 construction services. After 90 days, 73 leads and $91,000 in sales were generated.
Client Backstory:
Landscape Construction company owner, Roberto, was getting frustrated with his approach to online lead generation.
He was spending thousands of dollars a month on lead generation website, Thumbtack, but the leads were very poor quality and on top of the poor quality, the leads were being shared with 3 to 5 other Landscape Construction companies.
Overall, the poor experience of buying "shared leads" for such a high cost-per-lead (CPL) drove Roberto back to the lead generation drawing board.
He started searching online for a marketing firm that could help his company generate their own leads (aka "exclusive leads"), so they didn't have to share leads with other contractors anymore.
The challenge was, he needed an expert he could trust to help build a successful Google Ads campaign on his behalf and fix his brand presence online so his advertising could convert at a higher percentage.
Soon after Roberto started his search for a trusted marketing firm, he found Online Visibility Pros and requested plans & pricing.
He liked the plan we outlined and got started immediately.
The Attack Plan:
Optimize Company Website to convert visitors to leads
Build Google Ads Campaign focused on 3 Landscape Construction Services
Optimize Digital Footprint outside company website to look more professional
Drive new targeted traffic to website with PPC Marketing Strategies
Improve online reputation with a Turnkey Customer Review Management System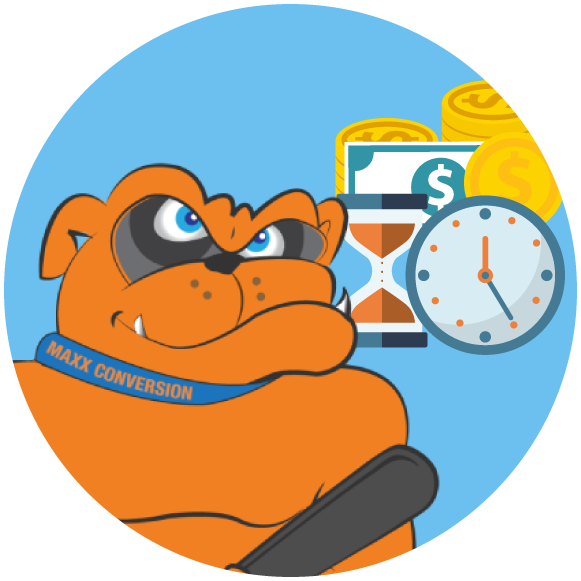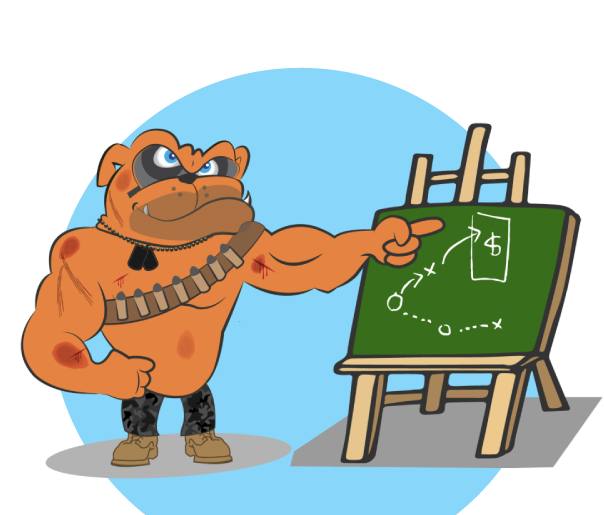 Results – $91,000 in 90 Days
After 90 days of Google Advertising and a few other marketing initiatives, Roberto now has a website and brand presence online that is set up to convert interested prospects into actual profitable leads and an optimized Google Ads campaign that is proven to deliver the exact type of client looking to for the services he provides.
Google Ads Budget = $8,250
Timeline = 90 Days
Revenue Generated = $91,000
Return on Investment = 1,003%
#1 – Optimize Website and Build Custom Landing Pages for Google Ads Campaign: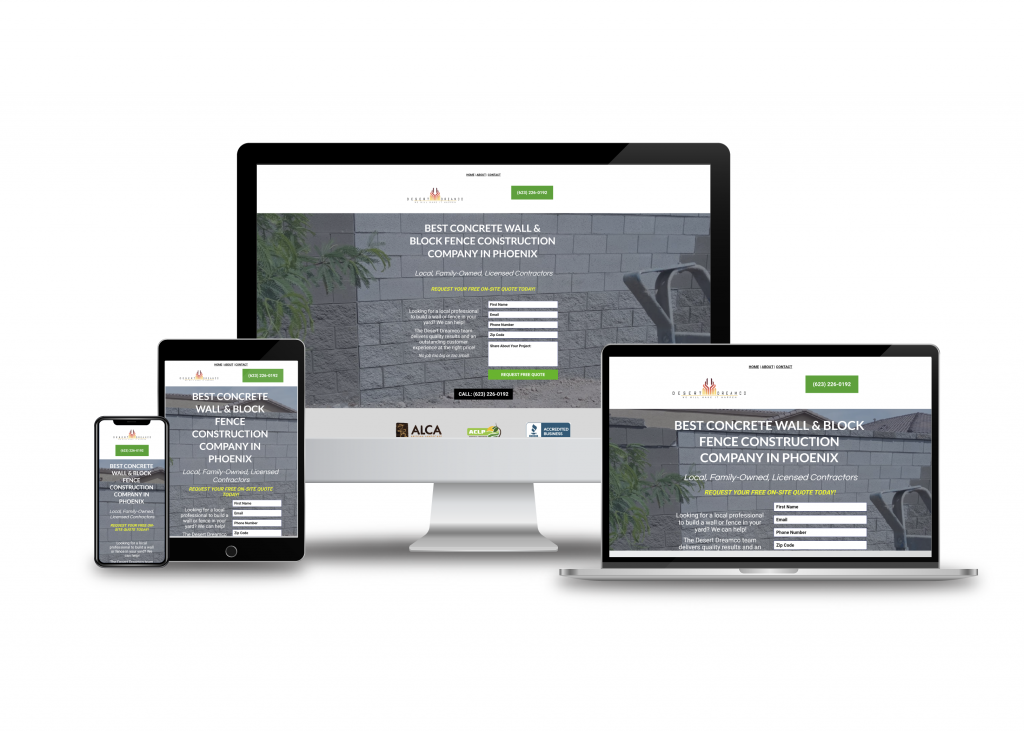 Enhancing the company website into a professional website that would properly showcase the key features and benefits of this local, family-owned, 5-star landscape construction company was the key!
It was a top priority to generate leads as quickly as possible.
#2 – Launch Google Ads Campaign
In order to achieve targeted lead generation as fast as possible for Roberto and his team, the Online Visibility Pros team built a laser targeted Google Ads campaign that included the development of 3 custom landing pages for the three construction services Roberto wanted to promote.
Our team was able to build the custom landing pages and the Google Ads campaign allowing us to launch Google Ads in 2 weeks!
Soon after turning the Google Ads campaign "on," we generated our first 8 clicks and the company's first exclusive lead (aka "conversion" as they call it in Google Ads) – all within in the first few hours of the campaign being live.
And within the first month, 26 leads were generated! (not shared leads… these were exclusive leads and people who wanted to work directly with Roberto and his company).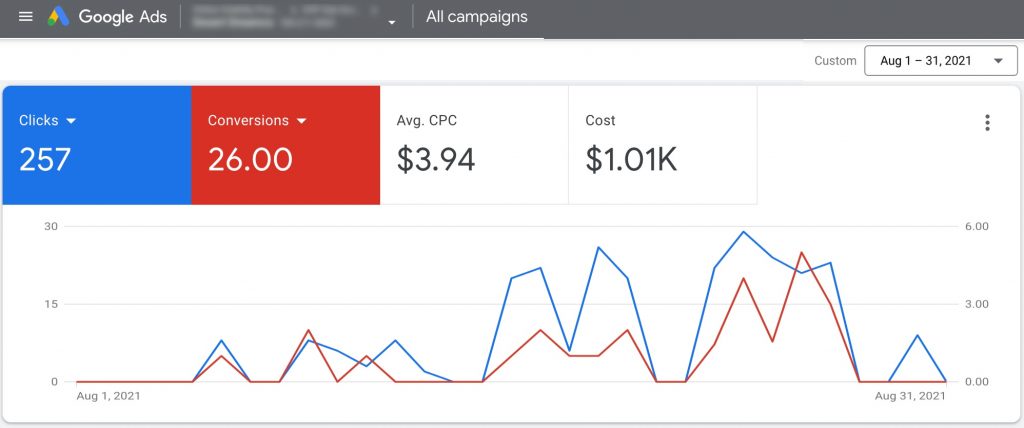 #3 – Build Strong SEO Foundation On & Off Website
While we were busy generating leads through our Google Ads campaign, we continued to build out all of the service page and location pages, to ensure a strong SEO foundation and initiate the Maxx Reviews™ program, a turnkey automated review software to generate more 5-star reviews on places like Google, Facebook, Houzz, YP.com and other relevant review sites.
In 90-days of running Roberto's Google Ads campaign, 778 clicks were generated, resulting in 73 exclusive leads (people calling in or fill out a form to request a free quote for landscape construction services).

Of the 73 people who requested to have a free quote, many projects were contracted and many sales were made.
In fact, when Roberto took a deep dive into the sales numbers from their campaign during this time, he shared that he generated $91,000 in sales through the Google Ads campaigns, which is a 1,003% Return on Investment (ROI) in 90 days.

Saving Time & Money
By partnering with Online Visibility Pros, Roberto didn't have to:
Pay for leads they would have to share with 5 other companies
Figure out how to generate targeted, exclusive leads from the internet
Ask customers for reviews the old-school way anymore
Train any new employees to handle digital marketing responsibilities in-house
Pay for another employee salary, benefits and equipment, but instead, just pay a fraction of the cost to partner with the Pros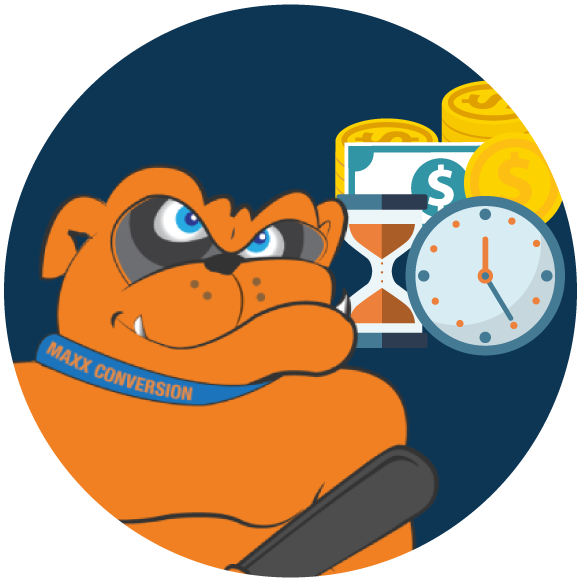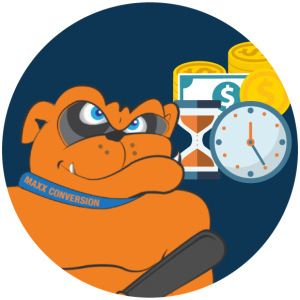 Roberto made the smart investment by partnering with Online Visibility Pros to help him build an Unstoppable Lead Generation Machine™ that produces his own exclusive leads on auto-pilot with Google Ads (PPC), setting up a strong SEO foundation for future long-term lead generation efforts, and gathering more 5-star reviews online for his business.
This investment alone has allowed Roberto and the rest of the team to save time, energy and money that they can use to grow their business in other ways.
Want to embed this infographic on your website?