Home Service Company Uses Email Marketing to Generate Over $200,000 in Sales
Home service company email marketing campaign generates over $200,000 in product and service sales after sending only 6 emails to their customer and prospect email list. Read full details below.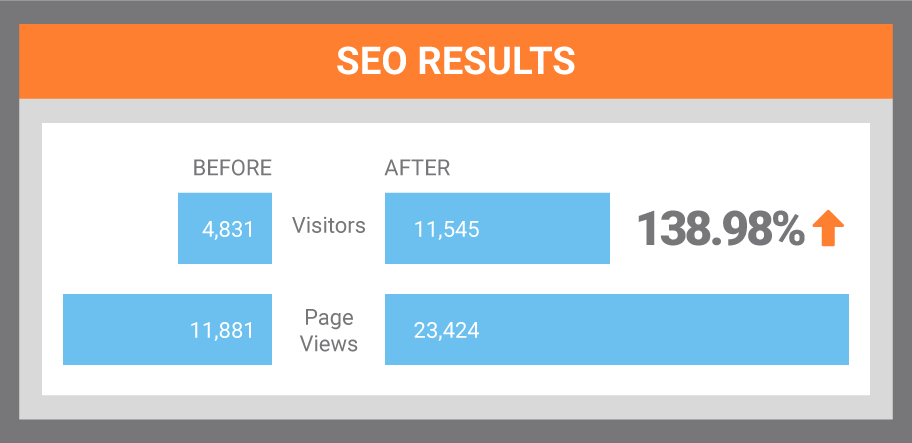 Eric, the sales manager at a home service company, was tired of sending ineffective email communication to their customers and prospects.
A decent number of people were opening the emails the company was sending, but very few were taking action.
Frustrated, Eric, reached out to Online Visibility Pros to see what our team could do to improve their email marketing sales performance.
We helped him understand that our email marketing experts could help him turn his email marketing efforts into the best ROI of all marketing the company was participating in.
The Attack Plan:
Create professional email templates that matches website and brand
Add contacts that we plan to send emails to
Create a publishing calendar for when to send the mailings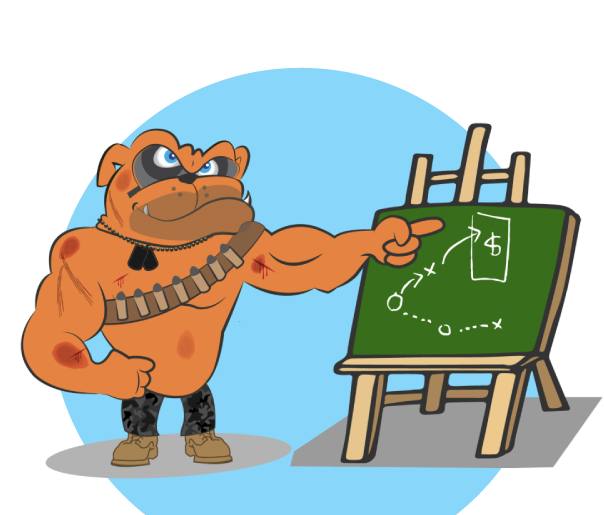 Fast forward 3 months and the OVP marketing team was able to help the home service company get 12,481 of their emails opened by their customers and prospects leading to over $200,000 in product and service sales.
Some quick email marketing campaign stats:
37.17% open rate
3.83% click-through-rate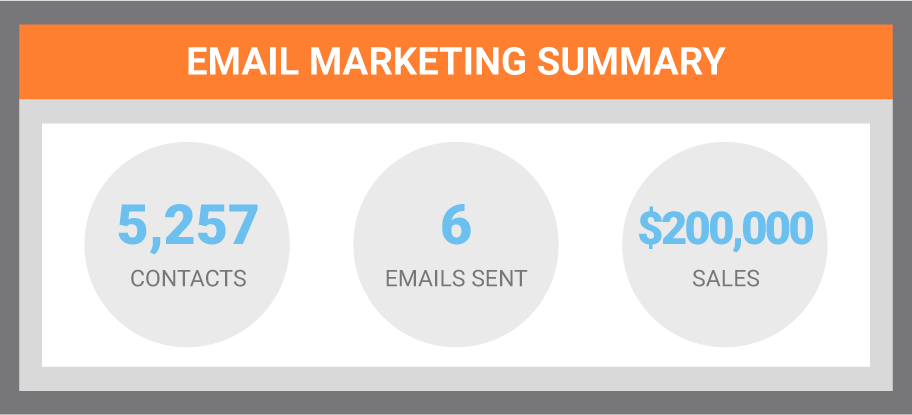 Here's a testimonial from Eric, the sales manager, who, in the backstory above, was very frustrated prior to working with our email marketing experts at Online Visibility Pros.

Let's dive into the details to show you what we did.
The Email Message Templates
Two email message templates were developed for the home service company in order to set them up for success with their email marketing efforts.
The Email Newsletter Template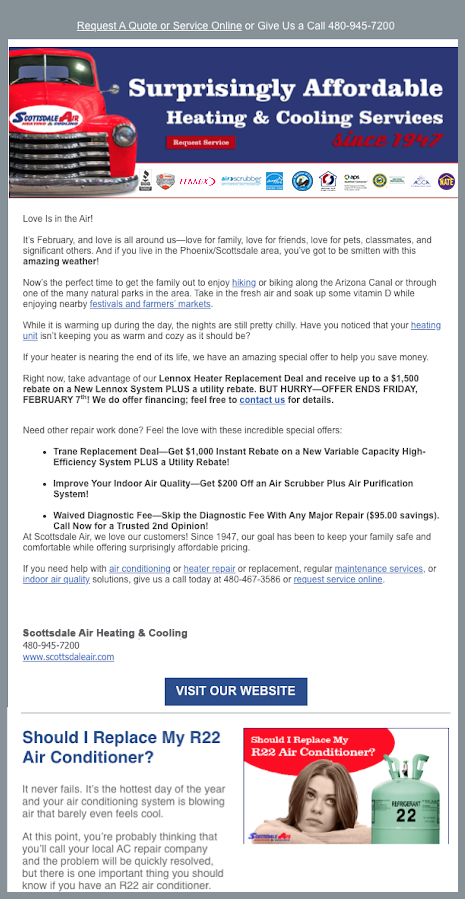 The Dedicated Promotion Email Template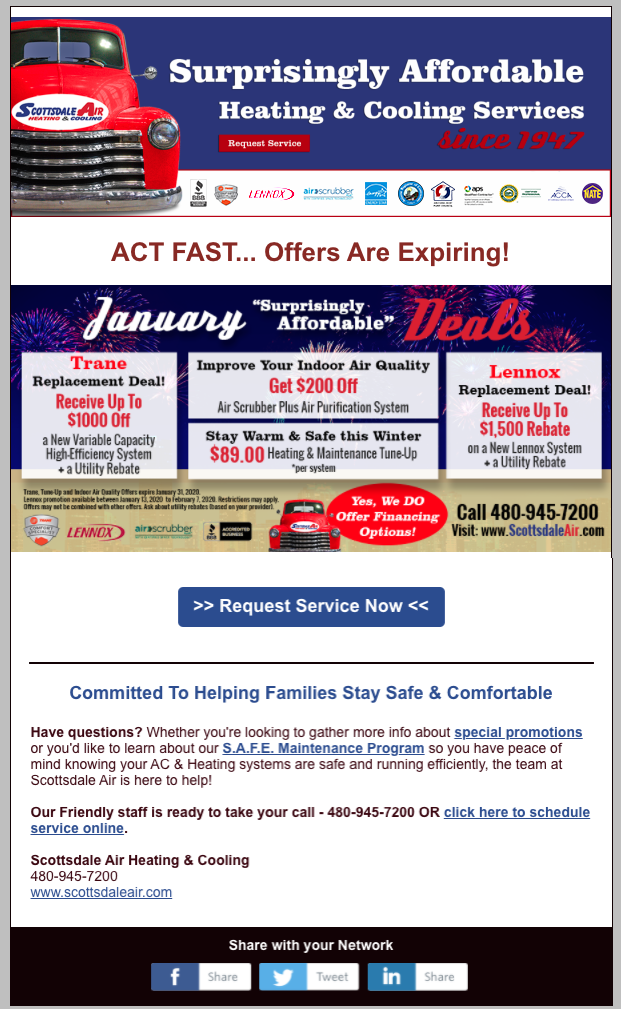 Adding Contacts To The System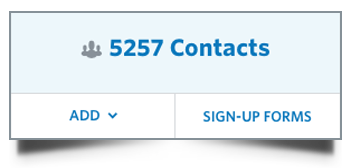 After the email templates had been created, the next step was to add current, past and future customer contacts.
As you can see here, we loaded 5,257 contacts into their account.
This is HUGE because the vast majority of these contacts have purchased services from our client already.
That makes this list extremely valuable as a buyer lead is many times more valuable than a cold prospect is to your business.
Establishing The Company's Publishing Calendar
Our plan was to send two (2) emails a month with an expiring offer in order to create the necessary urgency to get people to take action.
Based on the templates above, you can see that one email each month was a newsletter-style email while the other email was a dedicated email where the sole focus was to remind each email recipient that the offer promotion is expiring soon and it's time to take action.
This is one of the big keys to why our team continues to do great work for our clients running their company's email marketing campaigns.
The Home Service Company Email Marketing Results:
After 3 months, a total of 6 emails were sent – 3 newsletter emails and 3 promotion deadline reminder emails.
Out of 38,692 emails sent, 12,481 were opened (37.17% average open rate) and there were 478 links clicked (3.83% average click-through-rate).

Here's a breakdown of each individual email so you can see how each email performed.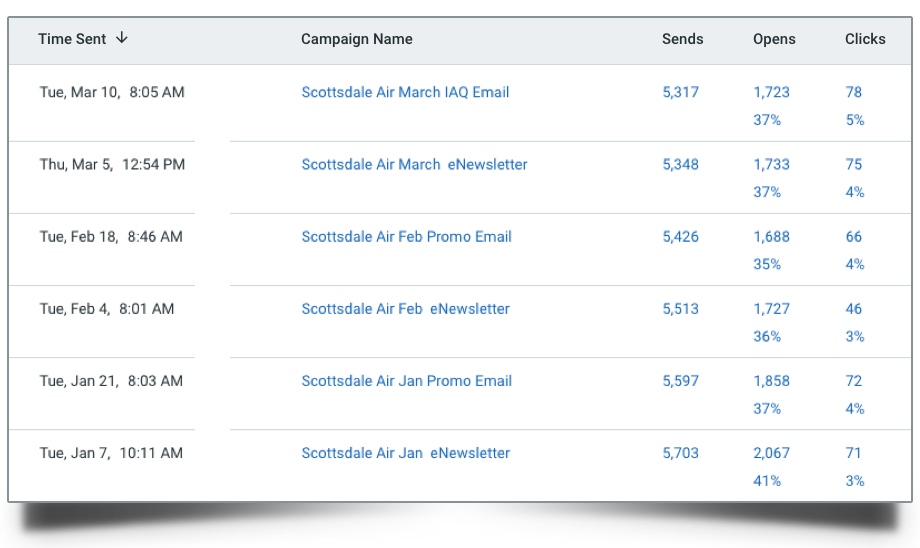 Results: Email Marketing For Home Service Business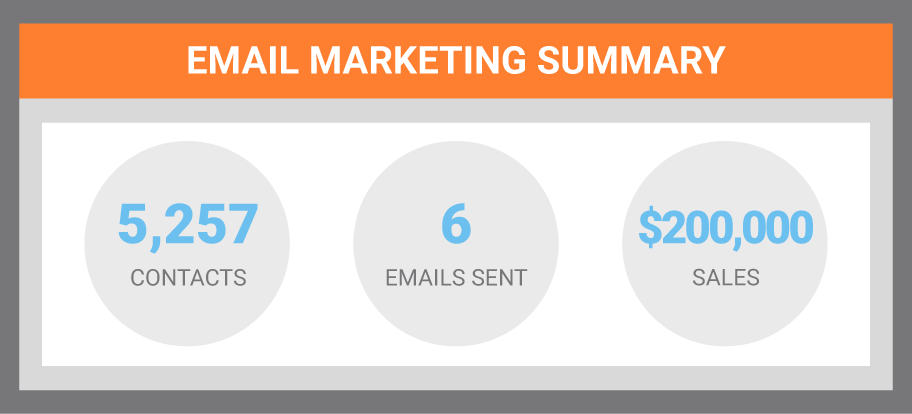 Take the Hard Work Out of Email Marketing for Your Home Service Business:
When our home service business client turned to us to help them with their email marketing efforts, their main goal was to establish a reliable communication channel with their current, past and future customers through email.
As soon as our team took over the creation, publishing and management of their company email blasts, our client started to reap the benefits.
What benefits am I referring to?
Doing more business and having more time to spend on other, more important aspects of their business.
If you want to do more business and save more time with effective home service business email marketing campaigns, be sure to check out our Done-For-You email marketing service and our Do-It-Yourself email marketing planning system below:
Done-For-You Email Newsletter Marketing Services

Maxx Email™ is our award-winning, completely done-for-you email marketing service where we do all of the heavy lifting for you when it comes to building out your email templates, managing your list and other account settings, scheduling and publishing your email blasts, and even sharing them on social media all for one flat fee each month.
Program options:
Bi-Monthly Email Newsletters
Monthly Email Newsletter & 1 Dedicated Promotion Email (most popular)
Quarterly Email Newsletters
Quarterly Email Newsletters & 1 Dedicated Promotion Email
Request Your Maxx Email™ Service Quote Here.
Have questions? Send our team a message here or call (888) 593-0505.
Want to embed this infographic on your website?