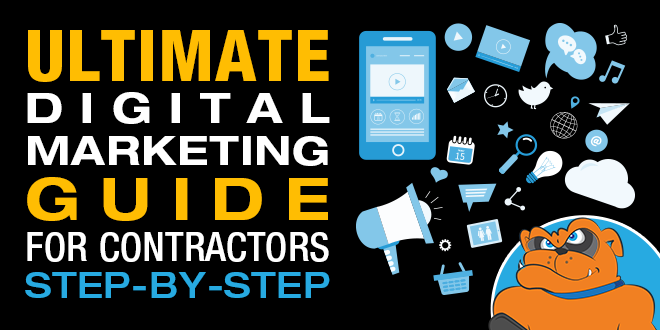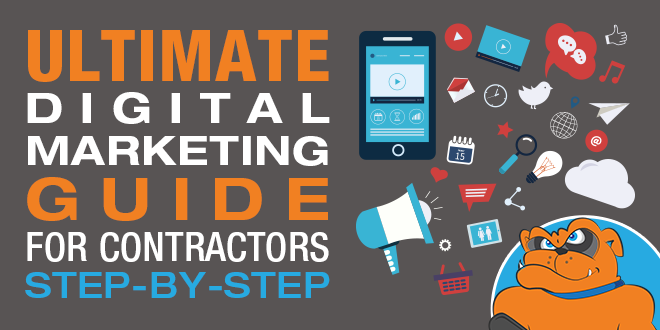 If you are in the construction or home services industries, you know that the competition is fierce when it comes to getting new customers.
No matter how good your business is, it will suffer if you don't implement a smart digital marketing strategy to help attract new leads while maintaining your relationship with current customers.
Traditional offline advertising techniques that worked a decade ago are no longer effective especially as the growing trend of ROBO (Research Online, Buy Offline) continues to take over the consumer landscape.
A recent study done by BrightLocal shows that 86% of consumers read online reviews for local businesses before making a buying decision.
That's a pretty big deal when you stop and think about it.
That's where this targeted digital marketing guide for contractors guide will come in handy for you because building an UNSTOPPABLE Lead Generation Machine and a sturdy fence around your customers for your service business is no small task.
But when those two critical pieces are in place and your company starts gaining real momentum, hold onto your seats ladies and gentlemen… it's gonna be a profitable ride.
The steps laid I've laid out for you in this Ultimate Digital Marketing Guide For Contractors Step-By-Step Guide are designed to help contractors, construction companies and home service businesses accomplish three key objectives:
Generate a consistent flow of cold targeted traffic to your website and other branded properties online.
Convert interested prospects into leads and appointments on autopilot.
Increase the amount of repeat sales and referrals your business generates.
As you make your way through the guide, you may start to feel overwhelmed. Don't worry … this is completely normal.
The important thing to remember is to "keep moving forward." This digital marketing stuff is not easy to comprehend for the layman and may bring about some questions.
If you get stuck along the way, my team and I are here to help! Feel free to get in touch here.
If you're excited to get some help implementing the strategies laid out in this guide for your business, it would be a smart idea to book a Complimentary 30 minute Strategy Call to help figure out how to best approach your company's digital marketing game plan.
Ok, let's get started…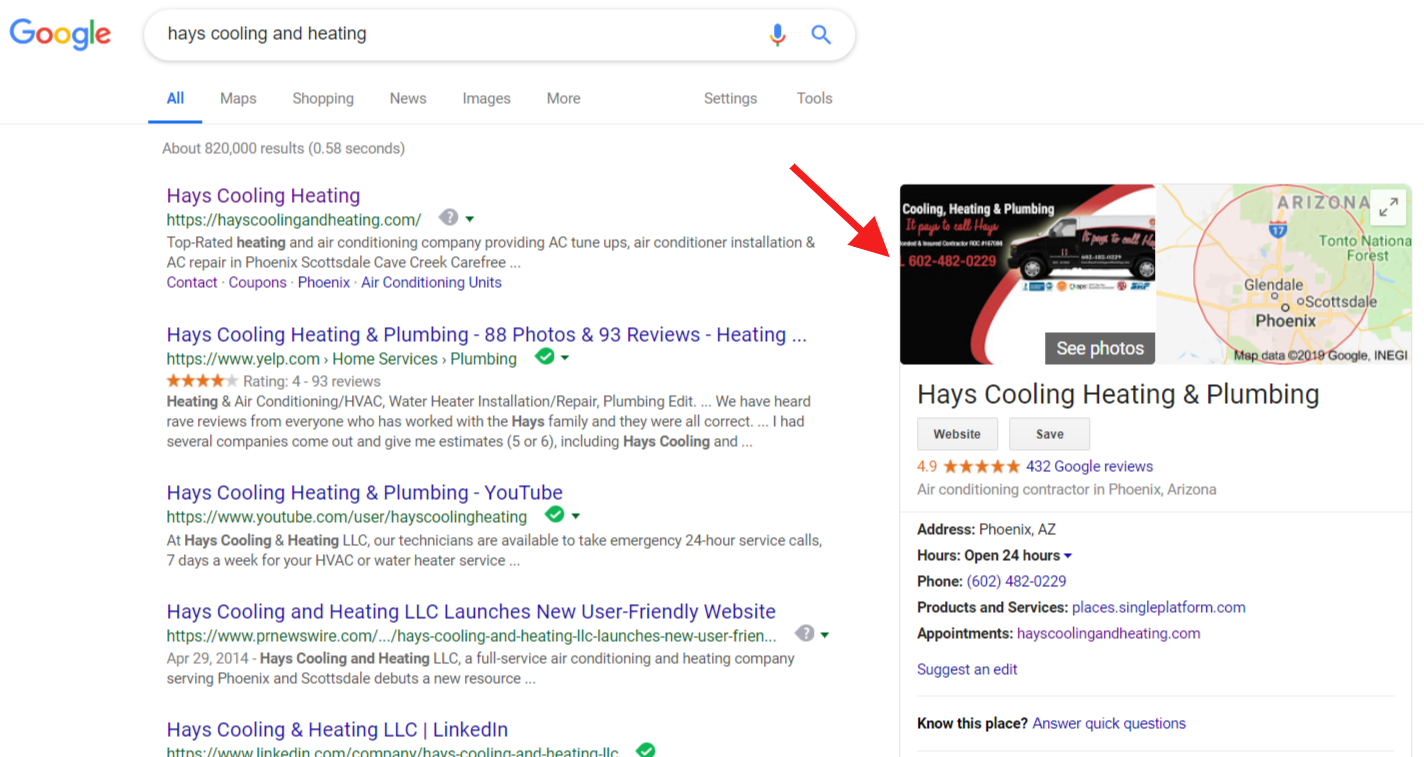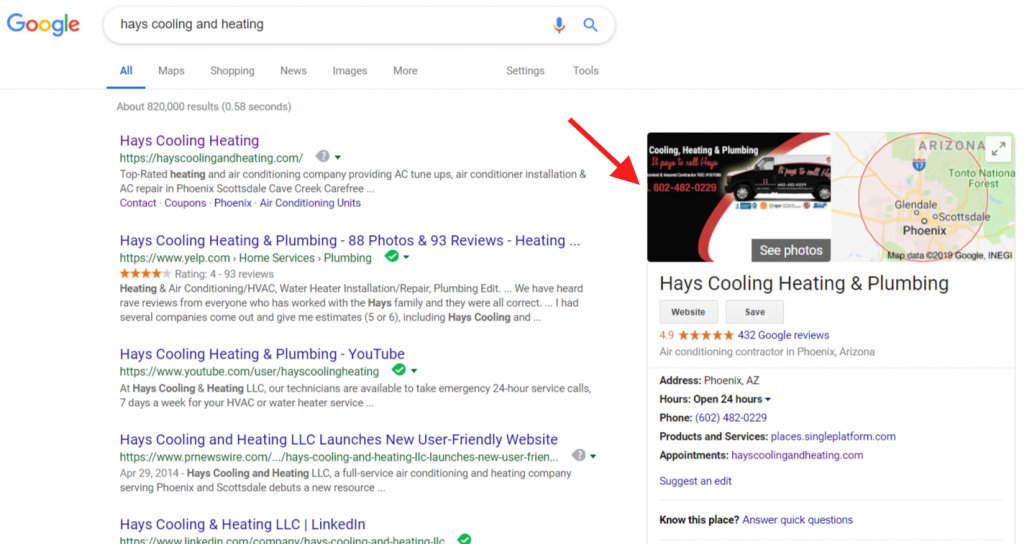 Google My Business is your business location's most critical business listing online, and it is from this listing that you can manage how your company's information is displayed across Google, including Google Maps and Search. Be sure to complete your Google My Business verificaiton before moving onto the next step of in-depth optimization.
Here are some optimization tips to help you get the most from your Google business listing:
Add all applicable categories. Be sure to set your most important category as your Primary category.
Fill out the entire description.
Add company highlights and special attributes.
Add website links and contact information.
Add business services.
Add images. Google loves images.
Set Up a Yext Account for Each of Your Business Locations
In addition to tackling your Google business listing, you'll want to set up a Yext Powerlistings® account for each of your locations.
Yext is a paid platform, but their Powerlistings® allow you to sync right into 60+ of the most important local business directories, GPS directories, and mobile directories that your company needs to be present on such as Yahoo, Bing, Superpages, Mapquest, and many more.
If you don't do this, you would have to claim and manage all listings manually and individually. Yext helps you work smarter, not harder through this step.
If you have had multiple business addresses, phone numbers and/or business names, this is a great way to help clean up a dirty digital footprint for your business in a few clicks of your mouse.
This won't clean up everything online, but it will be a major timesaver versus cleaning up outdated information from your listings separately.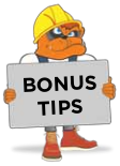 Bonus Tip: Don't forget to leverage the entire Yext Knowledge Center to maximize your organic optimization opportunities.
Pro SEO Tip: Depending on each business, it may make sense to "Opt-out" of a Yext listing so your team can manually manage a specific account instead of using Yext's more generalized approach to completing dozens of high authority sites. This is not uncommon to see with Google, Yelp, Apple, Etc.
Push notifications are another communication channel your home services business can utilize to get your message out. Over 50% of smartphone users have push enabled on their phones, meaning they can receive these alerts as pop-up messages on their devices. Here are some good ways to use push notifications:
Want to embed this infographic on your website?