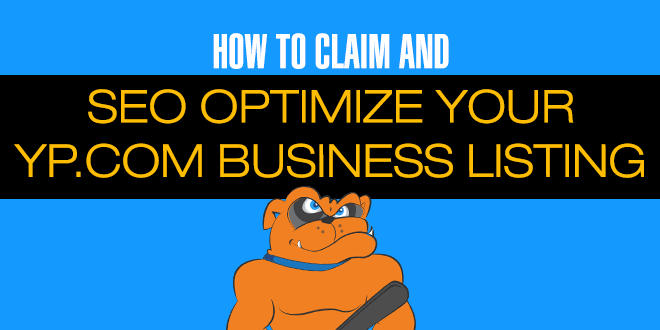 Today, businesses of all types are going digital and that includes the good ol' phone book. That's right. The Yellow Pages, one of the most recognizable directory listing services in the U.S., is now a completely digital platform, with an audience of millions of web and mobile visitors.
For businesses, YP.com – the Yellow Pages' website – is a powerful marketing tool that can help build credibility for your business and drive leads. Not to mention, with a mobile audience of millions, YP offers a wonderful opportunity to market to mobile users – an audience that's growing lightning fast.
Just like in the pre-Internet world, a prominent Yellow Pages listing had a big impact on business.
That's similarly true today. YP.com remains a reliable lead generator for local and regional companies, and when you optimize your Yellow Pages listing, you can instantly rank higher in local search results, grow the visibility of your company, and receive an influx of high-quality leads.
How to Claim Your Yellow Pages Listing
Businesses can quickly claim their Yellow Pages listings. The process requires just about 30 minutes, and creating a basic listing service is completely free.
To claim or update an existing listing, log on to the YP Ad Solutions site. You'll be prompted to search for an existing listing. If one exists, you can update the information, as well as fill in any missing information. If not, you can click the "create a new listing" button.
What should you include in listings? Here are a few tips:
NAP Is Critical: NAP (name, address and phone) is a local search marketing buzz term, and it's one of the most important pieces of information in your local search marketing efforts. Consistency is key. Use the same name, same phone number and a Post Office-approved address across every platform, from Facebook to Yelp and YP.com business listing. Using different names can confuse search engines, resulting in diminishing rankings.
Fill Out All Information: YP's free listings allow businesses to include a lot of key information. Be sure to utilize all fields: Hours of operation, business description, website link, photos, and services listings. Plus, linking to your social media accounts is of utmost importance. Many customers, especially younger audiences, have negative opinions of businesses without a social media presence. If you can link to your social pages, you're signaling to potential customers that you want to reach out and connect.
Link Your Website: YP allows you to link your website. But rather than linking to your homepage, create a specially designed landing page that's targeted to these potential YP referrals. Be sure the page highlights your key selling propositions, explain what sets your business apart, and offer a special promotion to entice these leads.
After completing your listing, YP asks you verify your entry. Typically, this is conducted via the phone number you have listed.
Optimize Your Business for Local Search on YP.com
Beyond claiming your YP listing, a few additional steps will ensure your listing consistently ranks near the top of local search results. This process is called optimization, and it's absolutely critical for improving your rankings. Options include:
Use Pictures: Pictures help YP better understand the services your business provides, as well as its location and other information. Using a third-party photo editor, you can add specific metadata to your photos like a title and geotags to make them more searchable.
Use Keywords: Unlike other directory listings, YP lets you add a description, as well as a tagline. Be sure to use keywords in these listings, and craft the messaging to differentiate your business and create credibility.
Solicit Reviews: The YP platform allows customers to review your business, and businesses with consistent 5-star ratings are more likely to rank near the top. You can earn more ratings by asking satisfied customers to leave positive feedback.
We might not use the phone book to find businesses anymore – but digital phone books like YP.com offer businesses  prime opportunities to market their companies. Claim your YP listing today, make it optimized – and you'll have created another potential lead generator for your business. You can also make use of business listing services.
Want to embed this infographic on your website?