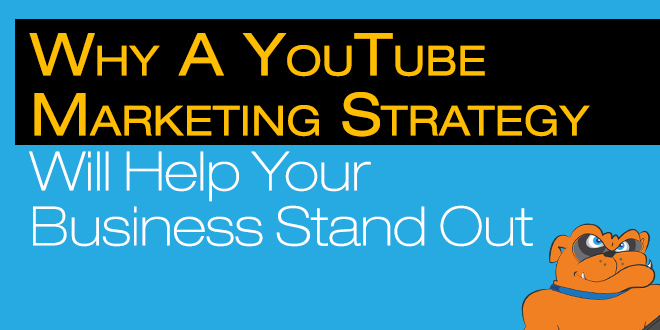 YouTube gets over 4 billion (yes billion with a "b") video views each day. Do you think your customers and prospects might be in there somewhere?
What started as a platform to share goofy user content has morphed into a viable social network and the planet's second largest search engine. With so many people spending time watching videos on PC's, laptops, tablets and mobile devices it's critical that your business have a YouTube marketing strategy to leverage this amazing platform.
Both components of YouTube, the social media community and the search engine function can give a huge boost to the internet marketing efforts of a small business. But before we get into the value of a YouTube marketing strategy let's debunk some of the myths about video that many small business owners seem to have.
3 YouTube Marketing Tips
1) No Makeup Required
YouTube is not the Cannes Festival. Your video is going to be on the same platform with the guy who specializes in blowing bubbles out of his nose. Production values don't have to be top notch. They don't even have to be professional. You want good sound and a sharp picture and you can accomplish that with a smart phone or a basic pocket camcorder.
If you're camera shy you don't have to be in the video. You can use a power point, charts or even still photos with a voiceover as an alternative. Here's a tip though. People like to do business with people they know and your smiling face in the video will go a long way in building your reputation.
Of course there's another group of folks that you can call on to star in your production and that's happy customers. Having real people sharing testimonials are very powerful and can be successfully re-used to help prospects and potential customers feel comfortable making a buying decision.
So you film the video, edit it with a free tool like Windows Live or iMovie, save as an mp4 file and then upload to YouTube. That's it. Now you're a published videographer.
2) "If I'm Going To Embarrass Myself What Do I Get In Return?"
First of all after the second or third video the embarrassment factor goes out the window and you'll find yourself more interested in tightening up the message and creating great content.
Let's talk about search engine marketing for a second. YouTube is owned by Google and has adopted the same mission of bringing up the most relevant result for a given search. How they do that varies a bit from Google's algorithm. Ranking on YouTube is actually easier than Google particularly for the long tail phrases. Getting views, and keeping the viewer engaged through the entire video will not only boost your YouTube ranking but is also a backdoor to Google who routinely includes the best video results for a search.
Obviously there are tremendous branding opportunities here but it can also drive traffic. Just remember to be a good citizen. Respond to comments in a timely fashion, join other relevant channels and participate.
3) Distribution Of Your YouTube Videos
YouTube makes it simple to share and embed any videos uploaded to their website. Don't be surprised when your video winds up on other websites and Facebook pages. Forums are famous for sharing links to videos that are relevant to a thread. Will you have the next big viral video…maybe not but you're only concerned about "going viral" in your niche and that is a possibility.
Small businesses really can't afford to ignore the marketing value of video and should make the effort to create a YouTube marketing strategy. Considering the popularity of YouTube, it's the exact place to get your business started by setting up a YouTube Channel. Once you have your company YouTube Channel you can start optimizing and uploading your videos to create the greatest reach online.