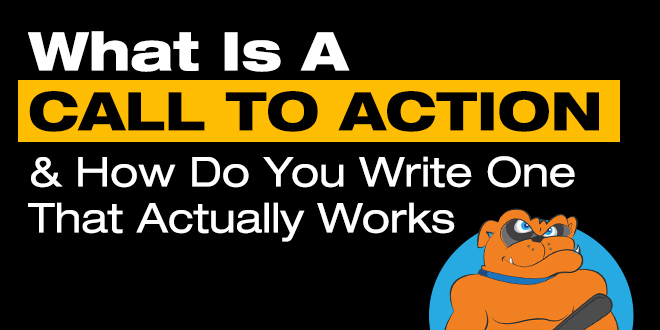 Usually when people don't know and have to ask "What is a call to action"or a "CTA" they are in a conversation about business marketing materials or a company website. The goals associated with marketing materials and websites should be to better educate your target market, share how you can help, and if your solution is suitable to your prospects needs then you'll want to be sure to ask that person to take the next step. Simply put, calls to action are words or videos or graphics that influence a viewer's behavior.
Examples of calls to action would include the words or graphics you use to get a visitor to ask for an appointment or sign up for your newsletter or to buy a product. In each instance you are asking the visitor to do something. How well your call to action is crafted will determine how many visitors actually take the desired action (so it better be good).
But think about this for a moment. Every page on your website, regardless of its purpose or content should include a CTA. Every page does not have to sell a product or service but every page should encourage further engagement like visiting a second page, sharing a page or responding to a page via the comments function. Visitors will rarely do any of these things unless you ask them or make it easy for them to do.
The more "engaged" you can make the visitor the greater the opportunity for developing a new relationship, driving new traffic or gaining new backlinks to the site.
4 Tips For Creating Effective Calls To Action
Obvious calls to action like "share this page" or "like us on Facebook" aren't terribly effective because you are not telling the visitor why they should take an action or how they will benefit for doing so. Composing an effective CTA takes some thought. Here are a few principals to follow to get the most out of your efforts:
1. Keep it relevant. This is important when you want to move a visitor from one page to another. For example if you have written an article on "5 Tips for Remodeling Your Kitchen" and you have a portfolio of before and after remodeling pictures you might ask at the end of your article (or earlier) "If you would like to see just how great a remodel can make your kitchen look visit our portfolio now." On the portfolio page you can go for the sale with something like "to learn how beautiful your kitchen can become with a remodeling, contact us now for a free remodeling plan." In both instances you have kept the action consistent with the visitor's interest in kitchen remodeling.
2. Invite Opinion. If you are going to have a comment section on your blog you need to invite participation. If you have a post on dealing with ABC you might end it with "that's my experience with ABC, if you have any questions or if you have experiences you'd like to share with us please leave a comment." Specifically asking for opinions is far more effective than the generic "leave a comment."
3. Short, Sweet & Clear. Keep your calls to action short and easy to understand. Don't use technical talk and don't scream "buy this." Your calls to action should be logical next steps for the visitors. Utilize digital marketing agency services for lead generation.
4. Link To Reviews & References (when you can). Who can tell your story better than a customer? If you have a customer reference page or a product page with reviews, use those as CTA destinations whenever you can. Social proof is hugely influential.
Just writing a call to action doesn't end the process even if you think you have a killer message. You need to track performance and tweak the CTA or test alternatives. Like all marketing activities the proof is in the pudding and if nobody is eating your pudding it's time to change the recipe.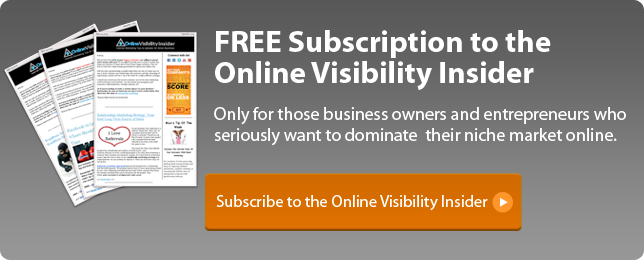 Want to embed this infographic on your website?