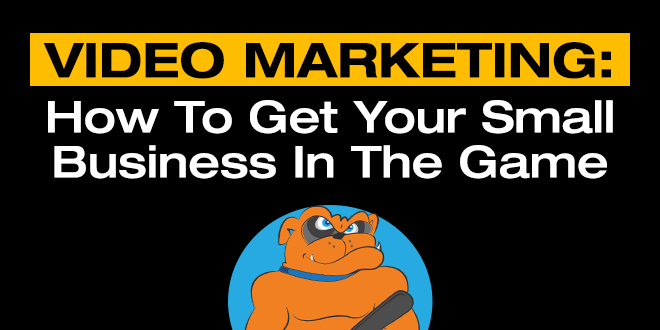 Video marketing is huge. YouTube is the second largest search engine in the world and unquestionably the first choice for searchers who like to consume information visually. Want to get a feel for how just large it is? Go to YouTube and enter a keyword phrase you are targeting in the search bar and see what comes up. Do you see your competitor?
If the answer is yes then you need to be there or you are defaulting the traffic to the competition.
You Don't Have To Be A Movie Star
If you are not ready for your close up, no problem. You don't have to feature your smiling face although that goes a long way in developing your personal "authenticity" on the internet. You can use a Power Point presentation or, thanks to a free tool called JING, you can do screen captures and just do the voice over.
Don't miss out on a powerful marketing tool because you are camera shy.
You Do Have To Have A Plan
You've seen them; videos that just make no sense at all because the creator didn't follow a script or a plan. How frustrating is it to try to follow a "how to" video where the host forgets a step and then doesn't edit the video but goes back to show you what should have been done. Your impression of this video presentation is probably amateur or hobbyist. You can't afford to have people thinking that of your video.
Plan it out. Know what and when you are going to say what you want to present. Don't worry about messing up. You can edit it out thanks to free video editing tools like Windows Live Movie Maker or even YouTubes's primitive editing program.
Filming and editing can be fixed after the fact. You want to make certain that what you have to say, the content, is interesting, engaging, and worth the viewer's time.
You Don't Need A Degree In Cinematography
If you own a smartphone then you probably own a device that is going to destroy the digital camera and digital video industry because the quality is rapidly approaching that of those standalone devices. You may want to invest a sawbuck to get a tripod designed for your phone. It stabilizes the image and gives a much more professional appearance than a handheld video. You can also step up your game by upgrading to a video app rather than using the default on your phone.
If your computer has a camera you're in business providing you have a microphone. Don't use a headset…this isn't Skype. If you use editing programs like Camtasia you can have a graphic presentation with your video image imbedded in a corner…the best of both worlds.
You can do this. If you have a smartphone or a laptop with a camera or a PC lying around the house you really have all the essentials you need to do effective video marketing. It doesn't cost an arm and a leg and the benefits of video marketing are absolutely huge. Check out the competition and then resolve to leave them in the dust with your own presentation. Partner with digital marketing specialists for online marketing!
Want to embed this infographic on your website?