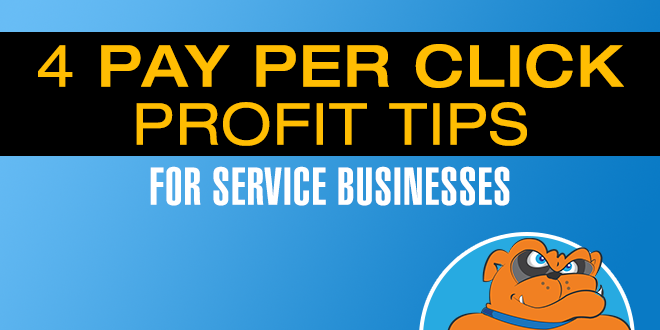 The Google Adwords advertising platform is not the easiest to work with and if you're new to Google AdWords PPC (and even if you aren't), it would be a smart decision to read the following list of Google Adwords Pay Per Click Profit Tips to help you maximize online lead generation efforts.
#1. Do Not Send Traffic To Your Homepage.
The last thing you want to do when you're running a pay-per-click advertising campaign is send the traffic that you're paying for to the homepage of your website. Be sure that you're sending your traffic to a very relevant, targeted landing page.
#2. Setup Tracking For Your Pay-Per-Click Campaigns.
Be sure to establish and set up proper tracking on your pay-per-click campaigns. This is the only way you're going to be able to know where to make adjustments and edits to your campaign. You need to see what clicks (ads and keyword phrases) are converting to leads and what ads are not and disable them.
Tracking your PPC campaigns will include paying attention to how many impressions your ads are getting and the number of times your ad gets clicked on. Then you want to measure how many people actually pick up the phone and call.
Your campaign performance is calculated by how well your landing pages are actually converting the traffic to your most wanted response. Don't overlook this action. It is key to making improvements with your PPC campaign on an ongoing basis.
#3. Build Your Campaigns The Right Way.
The platform within Google AdWords is fairly complex. Google would like to make you think that anybody can hop in there, set up a campaign, and start running a successful Google AdWords campaign, but creating profitable campaigns actually takes quite a bit of skill and knowledge.
The campaign structure, the ad groups, and the keywords associated with those ad groups are critical and need to be created according to best practices. If you're not familiar with how ad campaigns need to be structured for optimal results, then you could be putting yourself in a position to burn through money unnecessarily. You or the person hired to build your campaigns need a rock solid understanding of what Google is actually looking for in your PPC campaigns.
#4. Be Sure To Adjust With Platform Changes.
There are a lot of different platforms available online to run PPC advertising through. You also have the ability to advertise on various devices like desktop computers, mobile devices, and popular social media sites like Facebook. You want to make sure that you stay current with the newest updates and changes with the PPC platforms you are advertising on and adjust your campaigns accordingly to comply with any changes that are made. Utilize the expertise of pay-per-click expert services to generate profits online.
Want to embed this infographic on your website?