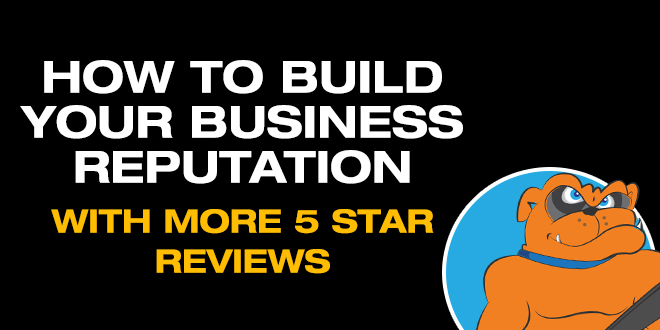 How seriously do you take online local business reviews? If you consider business  "B-2-C" or business to consumer focused you are probably very concerned about the volume and star ranking of the reviews for your business because you know the impact they can have on your sales. However, if you get most of your business from referrals you may not care much about what shows up online.
As it turns out… you should.
According to a Saurage Research Report, 84 percent of Americans say consumer reviews influence their purchase decisions (think Amazon). Here's the scary part. Only 28 percent of consumers say they have ever written a review. That means that the opinions of 3 people are influencing the opinions of 8 others.
Reviews have become such an influential resource online, it's common to see them on page one of the SERP. Think about what happens when you search… It's not uncommon for local searches to display Google+, Yelp, Angie's List, YP.com and relevant local directories as returns on the first page of a search. When handled correctly reviews can be a great marketing tool for a local business. If ignored it can be the kiss of death.
How To  Approach Collecting Local Business Reviews Online
You need positive reviews and you need more than one or two. Here are a few ideas to help you collect more reviews for your business:
Ask your customers to leave a review at the time of sale. They've just purchased your product or service and this is as good as they are going to feel about you for the rest of the day. Don't be afraid to include a card or a message on the bottom of the receipt asking them to review you on Google+ or Yelp. If you don't ask, if you don't put the idea into the mind of your customer, and you most likely will not get a review. If you have a retail shop you can set the tone and place a Yelp sticker on the front door and at checkout stations.
If you have an email list of customers, use it to suggest the customer review your company and give them links to the review sites. Don't send a message that solely promotes reviews, rather include it as a closing for your normal newsletter or promotional piece. Be very careful if you are considering incentives for reviews. This can often be viewed as disreputable by customers and some websites may have rules against it.
Create a review page on your business website. You can build a page on your website that has links out to the various review websites that your business is listed on (Angie's List, Yelp, Google+, etc). Remember, reviews must be left by real people that have an account on the review site they will be using. So you always suggest your customers to leave review on the sites they are most active. The review will not "count" if someone creates an account just to leave you a review and never uses the account again. This type of local business review will be viewed as spam and not listed as a real review.
One final thought. On directories and sites that offer businesses to be ranked need to be updated and display your accurate, up-to-date business information. You also want to take advantage of sites like Yelp and Google+ that allow you to update specials and promotions to get the word out and to appear to be current. In closing, the only thing worse than a bad review is no reviews at all. You can also seek assistance from a local business reviews expert.
Want to embed this infographic on your website?