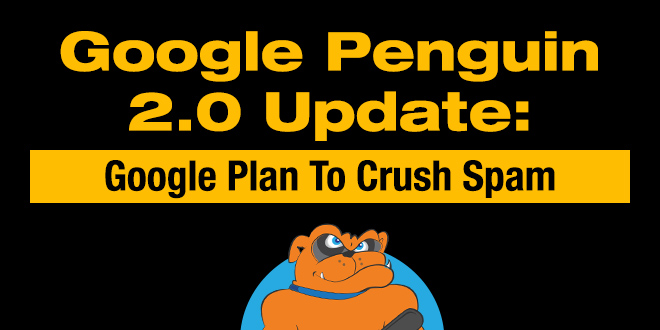 What's Black and White and Does a Happy Dance When It Crushes Spam?
That would be Google Penguin 2.0 the latest version of Google's never ending fight to rid its search engine of black hat cheaters and the websites that are foolish enough to use these tactics to gain traction on the SERP. Penguin 2.0 was rolled out on May 22nd so it really is too early to say exactly what impact it will have but it does send the message that Google is not asleep at the wheel and continues to deploy resources to improve the search experience.
So what is Penguin 2.0 all about? Google's spokesperson Matt Cutts isn't saying exactly. All Mr. Cutts would say is if you hang out at black hat forums and try to deploy a strategy that violates Google's rules "you'll have an interesting summer." Given the devastating results that Penguin 1.0 visited on some websites Cutts really doesn't have to be specific, the threat alone should be a powerful deterrent.
But being a spokesperson for Google Matt had to put a positive spin on his message and he did. His advice to webmasters was to continue to publish great content that people enjoy, appreciate and think enough about to share and if you do that everything will be hunky-dory. What was left unsaid is if you buy 10,000 backlinks from a link farm the black and white bird will sniff you out and crush you flatter than a cardboard box.
What Small Local Businesses Can Learn From the Bird
The temptation is always there. A small local business launches a website and wants immediate results. After all, they buy an ad in the local paper and get people coming in right away, why should a website be different?
What those businesses forget is they have to pay for that ad week after week after week after week. It's not cheap. It's not cheap and it's not very effective but the business owner understands how it works and is comfortable with the ROI. He or she typically does not understand that online marketing is a long term proposition.
So when that business owner gets an email, or sees a posting in a forum or even advertises for SEO assistance on a freelance board and gets a company guaranteeing first page results within a week, his interest will be piqued. The business owner is familiar enough with online marketing that he or she knows being on page one is a really good thing.
The business owner buys the package and within seven days he has 5,000 worthless links pointing at his site but he is in fact on page one. Seven days later his site can't be found on page one hundred much less page one.  The Penguin has detected the unnatural growth of the backlinks and determined that the sites sending the links have no value. The bird slams the business owner's site to page infinity + 1 and then does a happy dance.
Sustainable Quality Counts
Online marketing is all about providing quality content, building relationships and creating a solid reputation. That takes time. There are no ploys that will drive "crazy insane traffic" to your site that are sustainable. Get guidance from a trusted digital agency for Google updates like this.
There are best practices that will get you where you want to go faster, kind of like using a map for directions rather than the position of the sun, but understand that what you should really be excited about are the long term benefits of your digital efforts not next week's. Remember that Google is always watching and because of what they saw happening online, we now have Google Penguin 2.0.
Want to embed this infographic on your website?