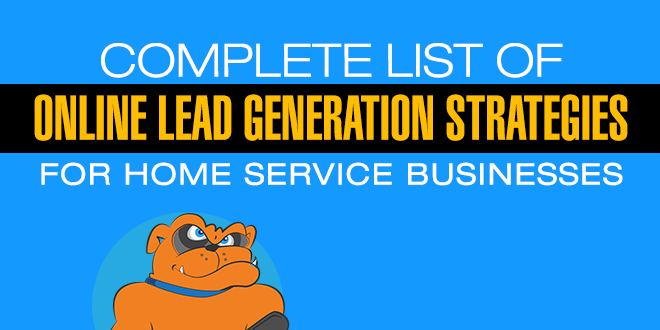 For small businesses, growth is often a strategic goal. And lead generation plays a huge part in helping small companies grow.
Of course, generating high-quality leads without blowing through your marketing budget is easier said than done. Fortunately, businesses have a number of low-cost – and often free – tools available to help market their products and services.
In fact, by utilizing the best online lead generation strategies and tools, a business can go from bust to boom in no time. The key first starts with an understanding of your buyer personas and then create a marketing plan that caters to their needs.
But where to start? How can a small organization generate quality leads consistently and affordably?
Internet lead generation methods are continually evolving, yet in all cases, the process is similar. Effective lead generation first creates interest in your product or service; then it entices people who are interested, and ultimately, it turns that interest into a sale.
The Best Online Lead Generation Methods
Referrals:
Word-of-mouth marketing is one of the greatest lead creators. And it requires that businesses turn their happy customers into outspoken advocates. How? Roll out a referral program that rewards and motivates them. Offer special promotions and discounts for referrals that lead to business.
Search Engine Optimization (SEO):
Your website can be a powerful lead generation tool. Yet it must be optimized to rank in local organic search results. You can accomplish this by utilizing SEO best practices. Use keywords, keyphrases, and geolocation words in your content to make it easier for search engines to understand what your business does and where it's located.
Lead Magnets (E-Books & White Papers):
The content your business publishes can be a highly effective lead generator. The key? Making this content "magnetic." Find out which pieces of content your audience engages with most frequently. Then, refine and polish this content to keep customers engaged with it. Plus, calls-to-action, email opt-ins, and promotional offers within the content can help turn casual visitors into leads.
Webinars:
Webinars are an extremely effective lead generator because people who sign-up to attend them are very likely to be interested in your business. Ultimately, a useful educational webinar provides an opportunity to interact with potential customers and determine what their specific needs are.
LinkedIn:
Where are your leads spending time? There's a good chance you can find them on LinkedIn. And since your followers are notified when you publish, posting relevant content on LinkedIn is one of the best ways to reach and re-engage your existing followers and grow visibility.
Facebook:
Your potential customers use Facebook every single day, and the platform has become a powerful lead generation tool. You can now add call-to-action buttons to your posts, including buttons like Download, Get Quote or Apply Now, which link to customer information forms. Plus, social sharing campaigns are another great way to engage new customers.
YouTube Videos:
Behind Google, YouTube is America's second most popular search engine, and it has huge potential for small businesses. The platform is particularly useful for publishing tutorials, product demos, and customer testimonials. And with optimization, including a keyword-rich video description and title, these videos offer a great opportunity to rank.
Third Party Lists:
Email marketing is one of the most preferred methods for marketing to customers. And if your business does not yet have its own email list, lists within your niche are often available for rent. Using targeted emails you can begin to engage these potential leads, offer them targeted promotions and grow your subscriber base.
Google Adwords PPC:
Paid Google ads are ideal for businesses in highly competitive markets. With PPC ads, you can place your advertising prominently within search results for relevant terms. The hard part? Converting the visitors that click on your ads into customers. Utilizing service pages personalized to these target audiences can help you boost PPC performance.
Retargeting Ads:
Three in five customers are familiar with retargeting ads. If you've ever shopped for a pair of shoes online and then saw ads for those shoes on other websites, you've been retargeted. Here's why they're effective: They perform better than standard display ads, and using them can increase ad responses by up to 400 percent, according to CMO.com.
Email Marketing:
Marketers consistently agree that email is the most effective marketing channel. And nearly 60 percent of email users read messages from businesses. But not all email marketing is created equal. You must craft an enticing subject line, provide relevant information and deliver personalized offers.
Blogs:
Content marketing offers a wonderful way to create inbound leads. Start a blog on your company website and publish high-quality, educational content for your audience. This can help you grow your rankings in local search results, and provide you content to share on social media.
Case Studies:
Case studies that highlight the success of your business are a long-time lead generation favorite. Often, businesses require an email or other contact details to access this content. But be sure to position the case study to entice your audience.
Online Directories:
Eighty-five percent of customers research a product or service online before contacting providers. Often, those searchers start on online directories – Google, Bing, and Yahoo, as well as YP.com, Angie's List, and Yelp. Claiming and optimizing profiles on these sites can serve as consistent lead generators and help improve your rankings in local search.
Lead generation can seem like an overwhelming task for small operations. But it's absolutely critical to sustain growth. The good news: A variety of low- or no-cost options are available and marketing your business a few hours per week can result in a consistent lead pipeline. You can also partner with an online lead generation agency to support your online lead generation efforts.

Want to embed this infographic on your website?