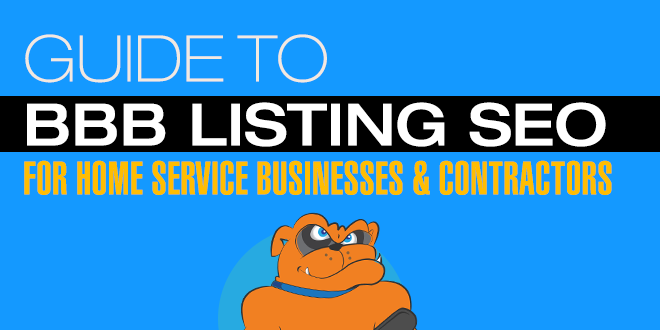 Since its launch in 1912, the Better Business Bureau has become synonymous with trust in the marketplace. Today, the organization has a strong online presence, and it's one of the largest Internet directories on the web.
For small businesses, a BBB.org listing offers a number of benefits.
First, it can help to establish trust in your company. When customers search for you by name, a BBB listing will rank highly on the first page of search results. That can help to create a lasting impression for a potential customer.
Second, the BBB also has a Domain Authority of 96 out of 100, which means it's highly trusted by Google and other search engines. As such, a listing provides a wonderful NAP (name, address, phone number) citation for your business. Google, Bing, and Yahoo use these citations to determine which companies appear at the top of local search results.
Types of BBB.org Listings: Free and Accredited
You can claim two types of listings on BBB.org: A free or paid accredited profile.
Free BBB Listings: You can list your business for free on BBB.org. Free listings are very basic, enabling you to enter your business's name, address, phone number and a few other fields. At the very least, you should apply for a free listing.
Accredited BBB Listings: An accredited listing – which costs on average about $500 per year – adds a number of benefits. You can add a clickable link to your website and links to social media accounts, upload multimedia and add a Request a Quote button. Plus, accredited businesses can also add the BBB badge to their websites and appear in the online BBB accredited directory.
Optimizing Your BBB.org Listing
Once you've created your listing, there are a few additional steps you can take to make it more visible within search.
Add Photos and Videos: Accredited businesses can upload up to 10 photos and an accompanying video. This is a valuable opportunity to put a face to your business, and it can provide a boost in local rankings.
Respond to BBB Complaints: Whether you're accredited or not, it's imperative to respond to complaints against you filed to the BBB. This will ensure you maintain a high BBB rating, which is prominently displayed on your review.
Solicit Reviews from Customers: Customers can review your company on BBB.org, and these reviews appear at the top of your listing. Ask your happy customers to review your business, as more reviews will reflect more positively on your brand.
Link to Social Media: Today's customers value a social media presence. It signals a willingness to connect and can serve as another avenue for engaging BBB referrals. The site allows you to link to a variety of social sites, including Facebook, Twitter, and other yellow pages directories. Link to all your relevant profiles.
Use the "Request a Quote" Button: Accredited businesses can integrate a Request a Quote button within their profiles. This enables BBB visitors to engage directly with you, ask for additional information and serves as a potential lead generator.
Fill Out All Information: Whatever type of account you choose, be sure to complete your profile in full. With an accredited account, you will have the opportunity to add a brief description, product/services listings, hours of operation and more.
More than 100 years after its launch, the BBB remains a symbol of trust. Your business can earn credibility with a BBB listing while improving your standing in local search results. You can also try and avail BBB listing seo services. It's a win-win.
Want to embed this infographic on your website?