Conversion Optimization Guide for Service Businesses
In this comprehensive conversion optimization guide
for home service businesses and contractors,
we will be covering the following:
Turning your website into a lead generation machine

Copywriting tips to increase conversions

High converting forms on your website

Creating a branded Google search conversion strategy (very overlooked)

Responding to internet leads in order to maximize sales opportunities

And the lead conversion secret weapon for service businesses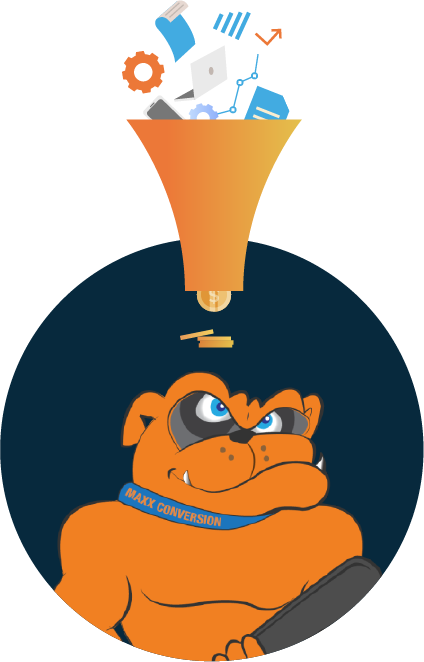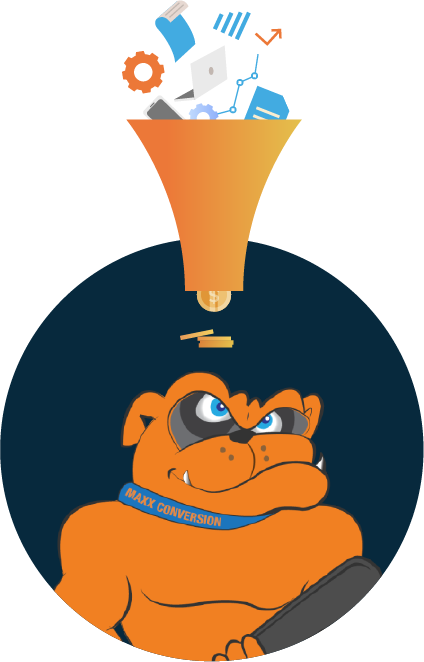 If you're looking to increase the number of leads you generate online for your home service or contracting business without increasing the amount of traffic you get each month, then this free Conversion Optimization Guide is designed to help you do just that.
Getting more website visitors and Internet users to convert into actual business leads with the help of conversion optimization experts is one of the best ways to improve overall lead-generation efforts for your home service business.
Simply plugging the holes in your website and your online presence is one of the smartest ways to see fast results that you can continue to build on as your business grows.
Once your website and online presence has been optimized for the search engines and is ranking for targeted keyword phrases and attracting the exact people who need your services, the next step is to turn those brand visitors into real business leads.
In this comprehensive conversion optimization guide for home service businesses and contractors, we will be covering the following:
Turning your website into a lead generation machine
Copywriting tips to increase conversions
High converting forms on your website
Creating a branded Google search conversion strategy (very overlooked)
Responding to internet leads in order to maximize sales opportunities
And the lead conversion secret weapon for service businesses
The goal of this conversion optimization guide is to provide proven strategies that help increase the number of exclusives leads your business generates through your website and online presence.
Ready. Set. Let's dive in.
Turning Your Website into a Lead Generation Machine
The main goal of your website is to attract high-quality visitors that ultimately translate into leads, appointments and sales for your business.
When it comes to your business website, you want to be able to quickly answer the four most important questions your website visitors are asking:
Who are you?
What services are you offering?
Are you credible?
What do I do next?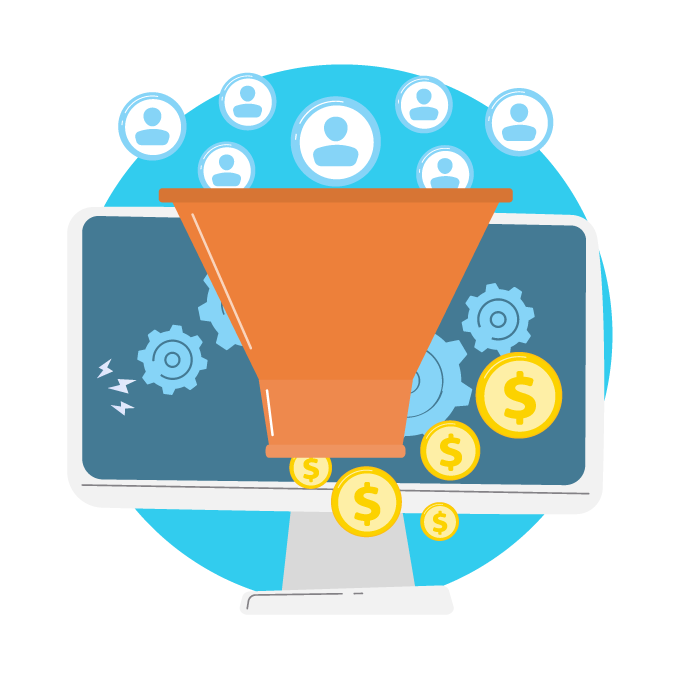 Visitors to your website want to know who you are: a mom-and-pop shop, a franchise, or something bigger like a multi-location service business.
They want to know exactly what services you offer and whether those services will help them solve their problems.
Website visitors want to know whether or not you are a credible business.
You want to be able to answer that question quickly and have certain elements on your website to help people understand that you are a credible resource.
They want to know what they should do next in order to get in touch with you if they would like to ask a question, get a quote, or take advantage of your services.
You really want to be crystal clear with that next step, your call-to-action, and make it really simple for people.
How do we accomplish all these goals?
Put your information where your visitors expect to find it.
You never want to give your website visitors a reason to leave your site and move on to your competition.
In order to provide the best possible user experience, your website should have the following elements: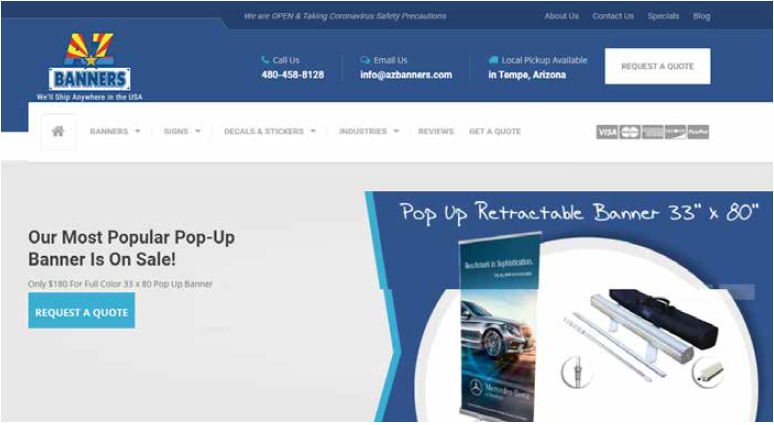 Company Name and Logo: Preferably your name and logo will appear in the top left or center of your website.
Phone Number: The phone number is typically found in the top right of the header, but is sometimes found in other areas of the header where it is visible most of the time.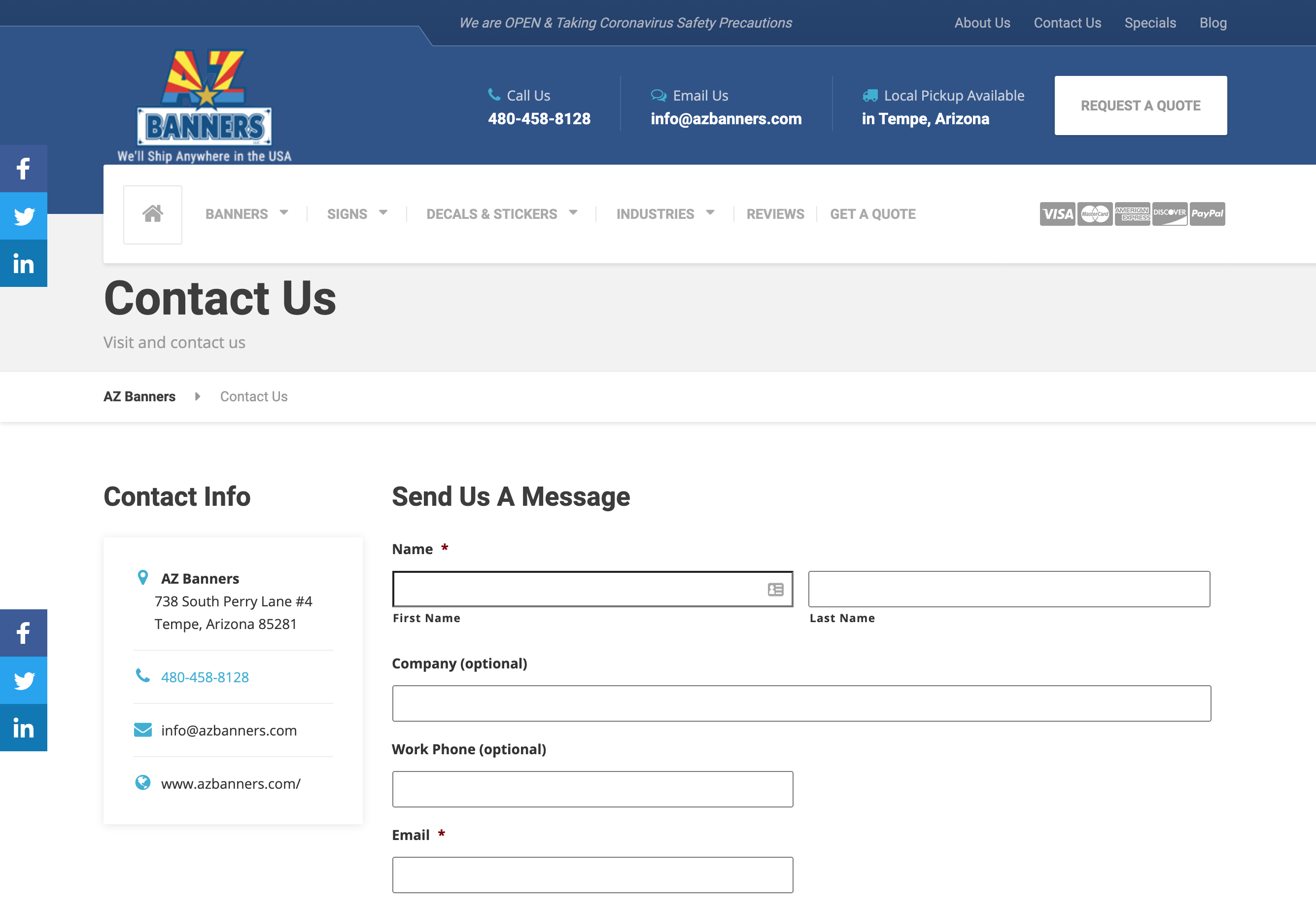 Contact Form: Include a web form where customers can request a quote or a service call. There should be a button or link located near the top of your website so visitors can click it to get in touch with you, request a quote, or request a service call from your company.
Social Media Links: Your website should have social media icons that link to your social media profiles. This would also potentially be in the header of your website, especially if you want to be able to engage with your customers and your prospects via social media. If you don't utilize your social media channels often, I would advise moving those down from your header to somewhere else in your website such as your footer, but make sure they are on pretty much every page.
Review and Testimonial Links: Have direct links to your online reviews and testimonials on every single page to give visitors the opportunity to read your positive reviews and testimonials.
NAP Information on Every Page: Be sure to have your company name, address, and phone number on every page of the site. One great place to have this info is in the footer.
Here are a few additional website conversion optimization tips to help turn visitors into actual leads:
Incorporate your personality into your website: Use real photos and videos of you, your team, your service trucks, your equipment, and other aspects of your business to help visitors get to know you. It's really a great thing to add and help showcase personality to your website visitors (and anyone searching online for that matter). It also helps to create a human connection and an authenticity that you really can't convey with royalty free images or stock images, so I recommend avoiding stock photos, if possible.
Clarify how you stand out from the competition: Have a clear explanation of why people should choose you over your competition. The best way to do this is to highlight why you are different without insulting your competitors specifically.
Include a clear, compelling call to action: You want to make sure your website visitors understand exactly what you would like them to do next (e.g. request a quote, or schedule a consultation).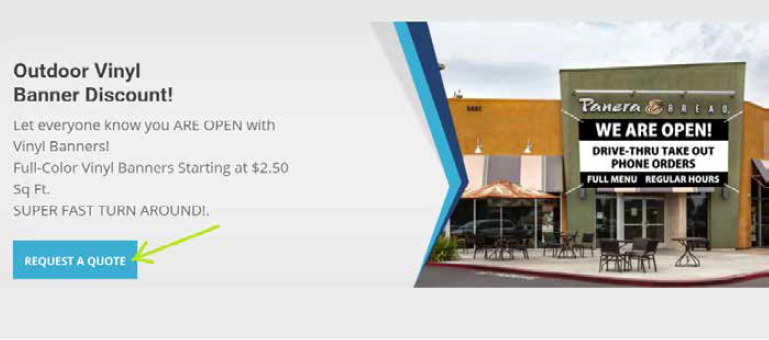 Have special offers and incentives to drive action for your business: Create offers and incentives to get people to feel a sense of urgency, if possible.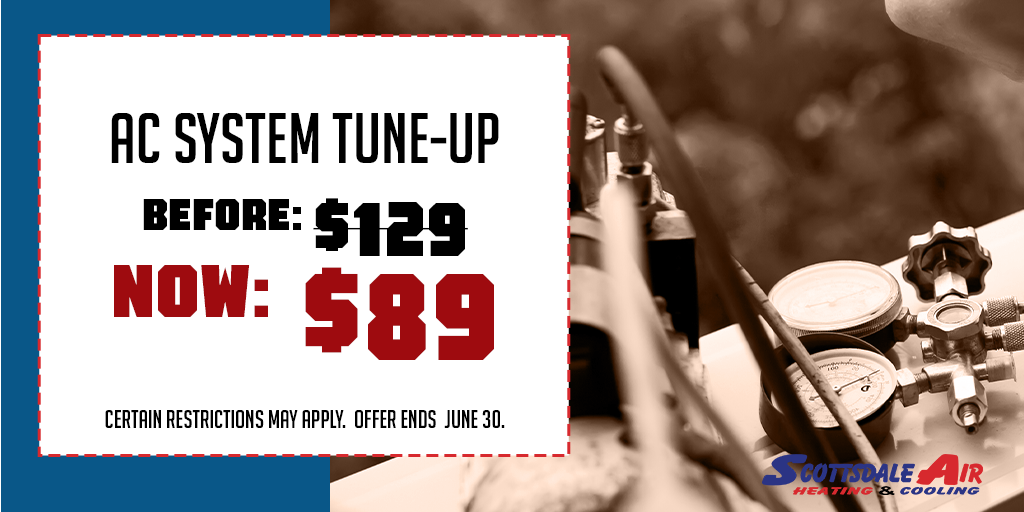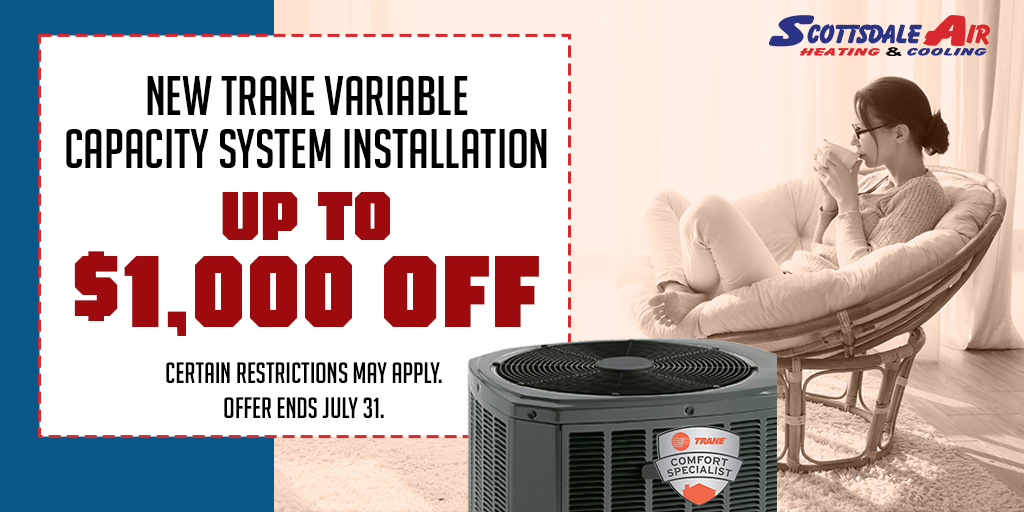 Make sure your website is responsive so mobile and tablet visitors have a good experience on smaller devices: Whether it be an iPhone, an android device, a tablet, an iPad, a laptop, or even a desktop computer, you want to make sure it works on all different-sized devices.
Copywriting Tips for Conversion
As I mentioned earlier in this conversion optimization guide, you want to have a clear call-to-action on your website that tells visitors exactly what they should do next.
It's really important to make sure you are consistent with your-call-to-action.
You would be surprised how often businesses don't ask website visitors to take the next step.
Put your call-to-action in all the places that make sense across your website.
That way, you don't have any leaking buckets or areas where you may be missing out on visitors taking that next step.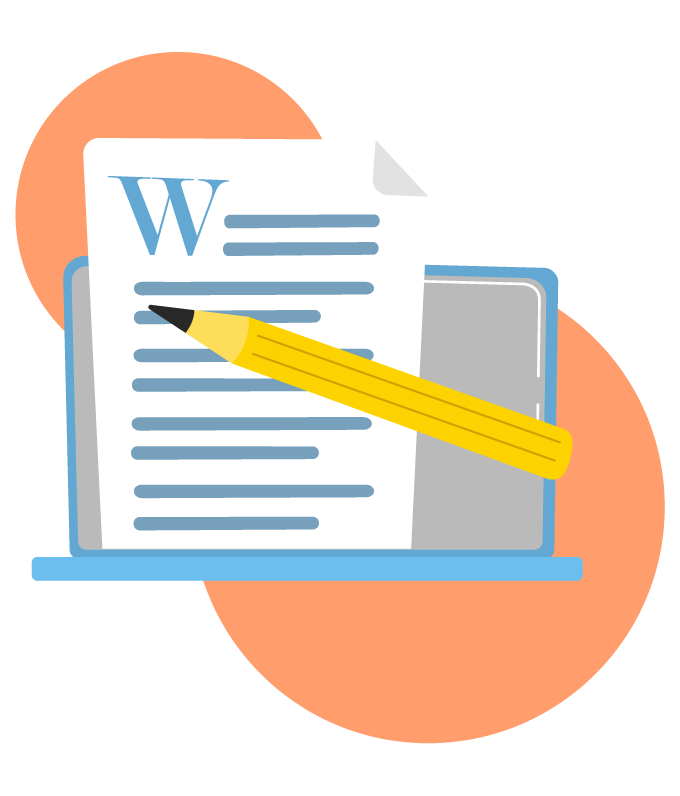 Beyond just having that call-to-action in place, make sure the call-to-action really creates a sense of urgency so visitors want to take immediate action.
If they don't take action right away, there's actually a good chance they'll leave your website and move on to your competitor's website where they may take the action you were hoping for them to take on your site. We don't want them to do that.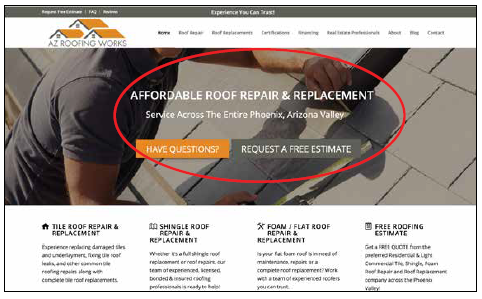 Here are some tips for creating compelling calls-to-action:
Write for Your audience.
When you are creating website content for your audience, you want to make it enjoyable for them to read.
Include just enough detail to help your audience understand that you are an expert in your niche, but not so much technical jargon that they tune out.
You're the one in charge with the next step.
When you earn the trust of your website visitors, they will look forward to taking whatever action you want them to take. No one knows your audience better than you do.
Make sure you write your website content with your prospective and current customers in mind in a way that will hold their attention.
PRO TIP: You can easily check your website's Google analytics account to see how engaging your content is.
Below you can see important website engagement metrics, including:
Pages per session
Bounce rate
Average session duration (not seen here, but very important)
You will probably notice that some pages perform better than others.
Take a look at the content on those lower performing pages to see how you might provide more engaging content or a stronger call-to-action.
Be Educational
In general, people do not trust businesses at all, so we really have to work hard to help our prospective customers know, like, and trust us in a relatively short amount of time.
In order to build immediate trust with website visitors, make it a goal to teach them something of value.
If you can do that, you have a much better chance of getting these prospects to hire you for their job.
Providing educational content around topics that your audience is interested in learning about absolutely has the potential to build immediate trust.
Provide Original, High-Quality Copy Throughout Your Site
Don't cut corners with your website copy.
Avoid gimmicky text or copying similar information from one page to the next.
Not only can these tactics get your site penalized by Google and other search engines, but you will also frustrate people who land on the site looking to find out more about your business.
Also, you want to avoid having duplicate content (content that appears on other websites) on your website if you can avoid it.
As tempting as it might be to use great content from a competitor's website, that will get you into trouble with the major search engines and may ultimately hurt your visibility in search results.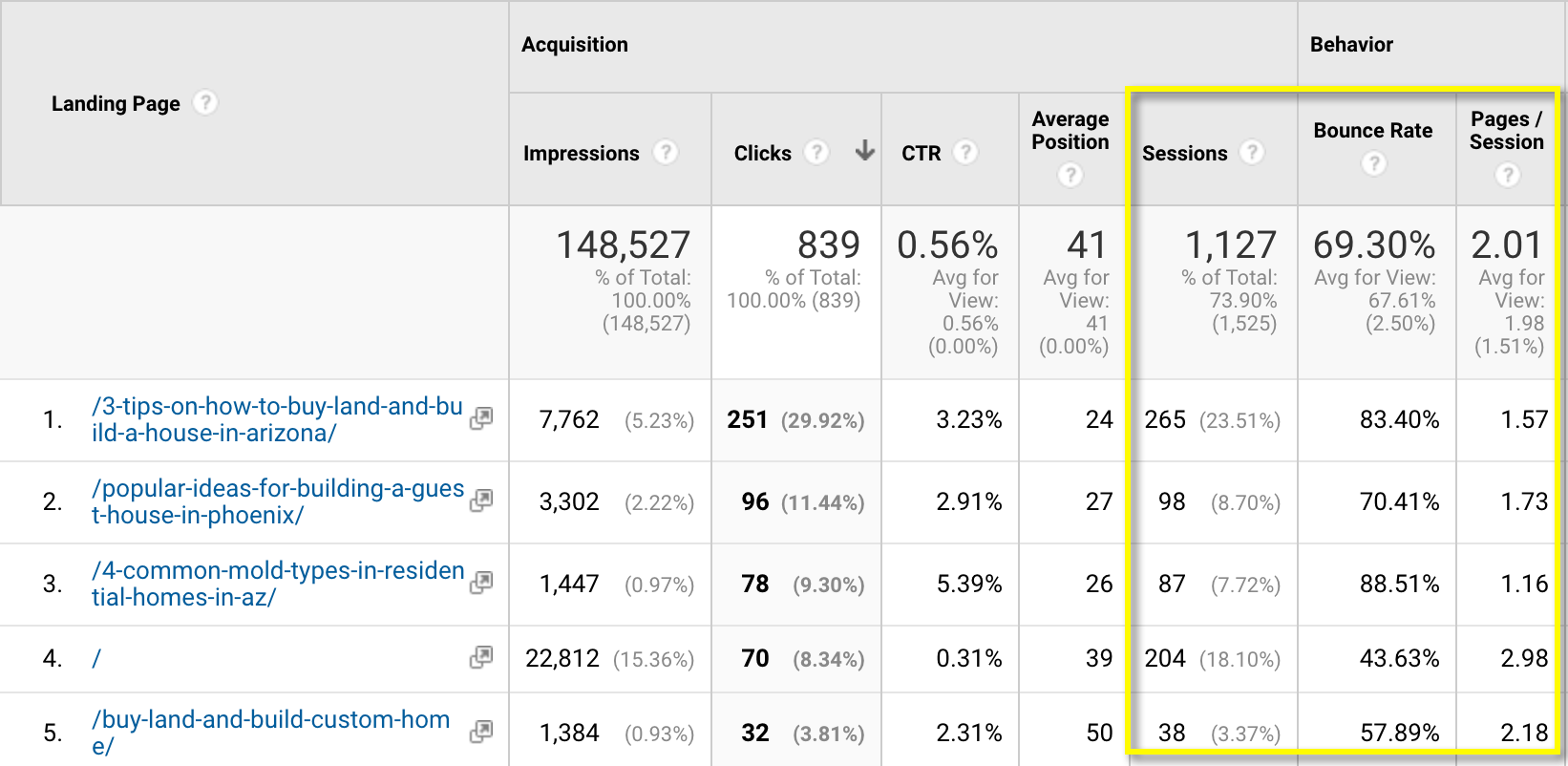 If you really like another site's content, use it as a model but rewrite it in a way that is uniquely yours.
If you aren't comfortable writing content on your own, I encourage you to hire a writer to generate the content for you or even an editor to polish your writing if you are doing yourself.
That way you can make sure that nothing is going to put you and your company in hot water.
Finally, include social proof on your site via customer reviews (here's a tool that can help you automate the process).
Happy customer reviews carry a lot of weight with prospective customers— their reviews can essentially do the selling for you.
How to Create High-Converting Forms
We all have forms on our websites.
Forms are an important communication option for people who are not willing to pick up the phone to call and ask for service.
You want your forms to be easy to find and easy to fill out.
This way you can capture leads on your website from prospective customers who may be on your site during off hours or who don't want to pick up the phone, but would still like to request service or get in touch with you.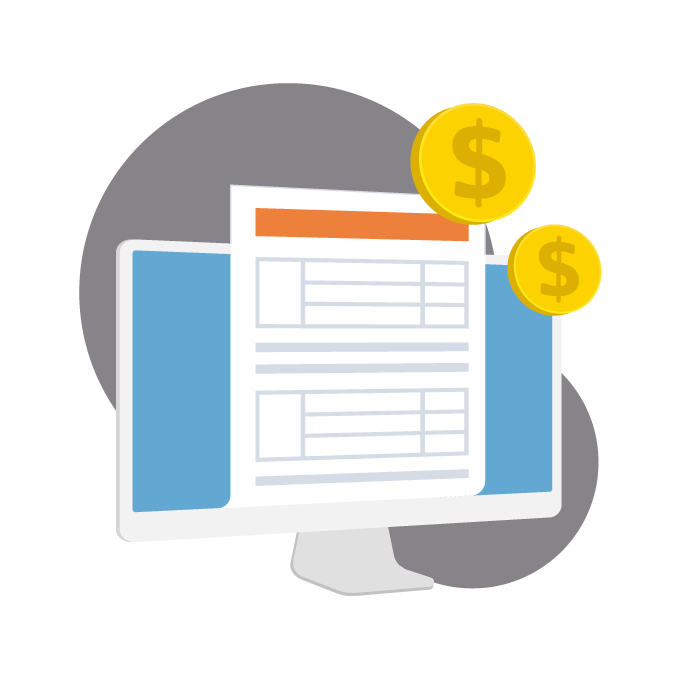 Here are some key tips to make your forms as effective as possible:
1 – Make Your Web Forms Easy to Find
The longer it takes for visitors to find your forms, the higher the chance they move on to your competitor's website.
Place "Request Service" or similar call-to-action buttons throughout your site so users can easily click the button and fill out your form, no matter what page they are on.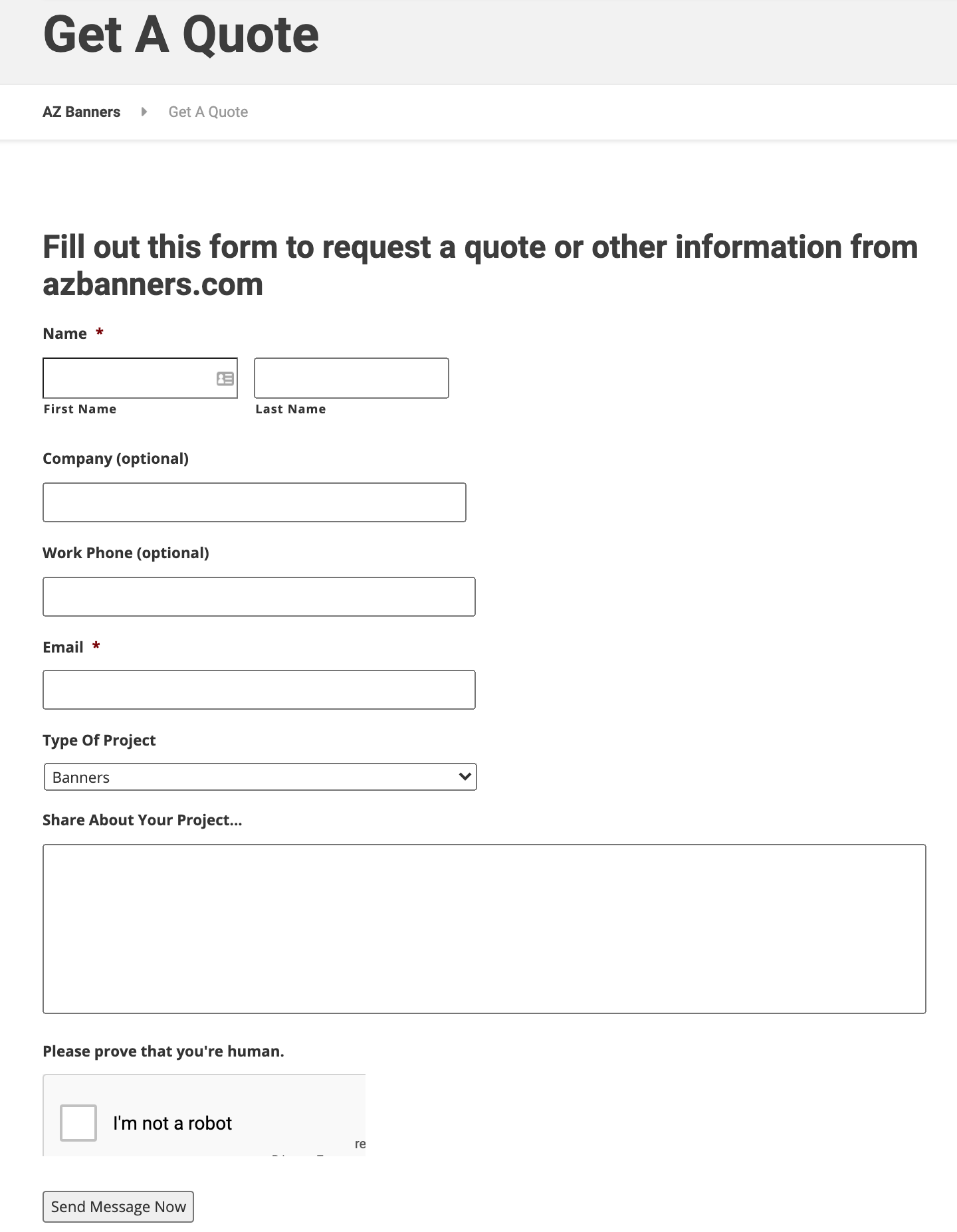 2 – Ask for the Right Amount of Information
Generally, you want to require a minimal amount of information on your forms.
For example, your visitors shouldn't have to fill out seven fields of information to ask a quick question.
As you get closer to the end of the buying cycle, a longer form is okay because you'll need to capture the information necessary to provide the best service for your prospective customers or clients.
That's very important.
Asking for the right information on your forms at the end or near the end of the buying cycle is definitely appropriate and encouraged.
3 – Use Customized Buttons
Instead of plain buttons, try using buttons that are customized with a color. Orange and green are usually very popular options since their proven to typically convert at a higher percentage than most other colors. Many companies like to use a contrasting color to the color on the website to make the button stand out more.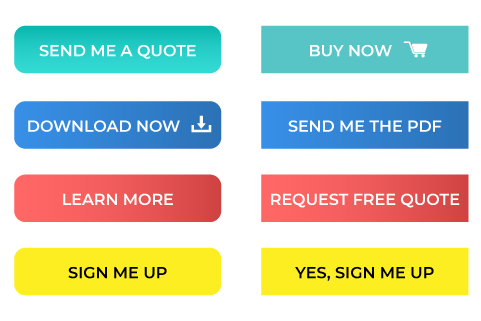 You should also customize the button text to boost engagement.
For example, instead of "Submit," you might use something action-packed, like "Send Me a Quote," "Get Me the Info," or "Sign Me Up!" to encourage more conversions.
We highly recommend using a custom button with custom text.
4 – Create an Enticing Offer in Exchange for a Customer Action
Taking the carrot-stick approach, offer something of great value for those who take the desired action on your website.
As an example, you might offer a discount off of a service for those who sign up for your email newsletter.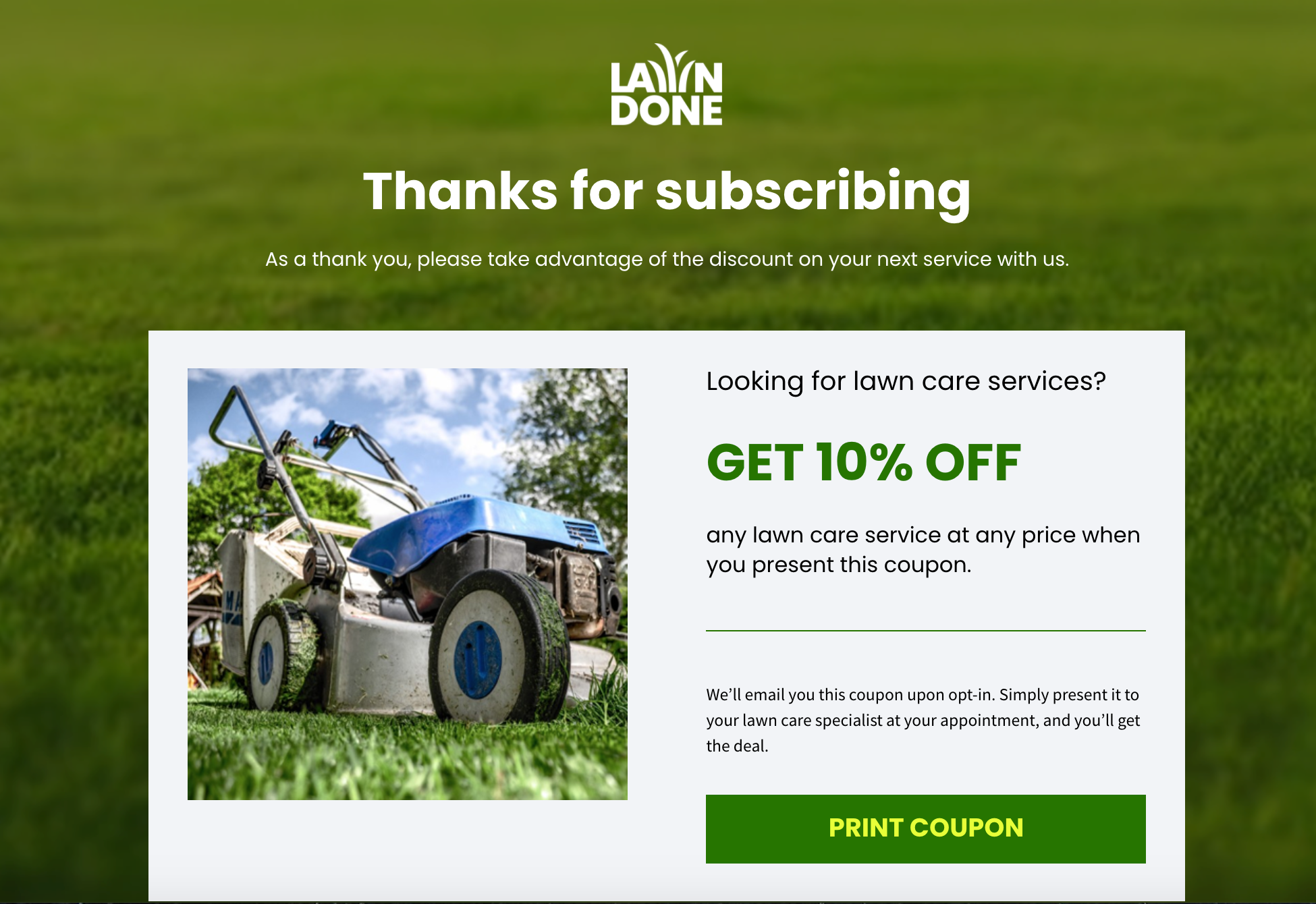 Branded Google Search Conversion Strategy
The next thing I'd like to cover is a proven lead generation strategy for home service businesses called a branded search strategy.
This strategy is really about making sure you control the landscape of your company search results and other branded searches.
For instance, let's say your company name is ABC Company.
You want to make sure that when somebody types "ABC company" into Google, Bing, Yahoo or any other search engine, the right information that best supports your company shows up.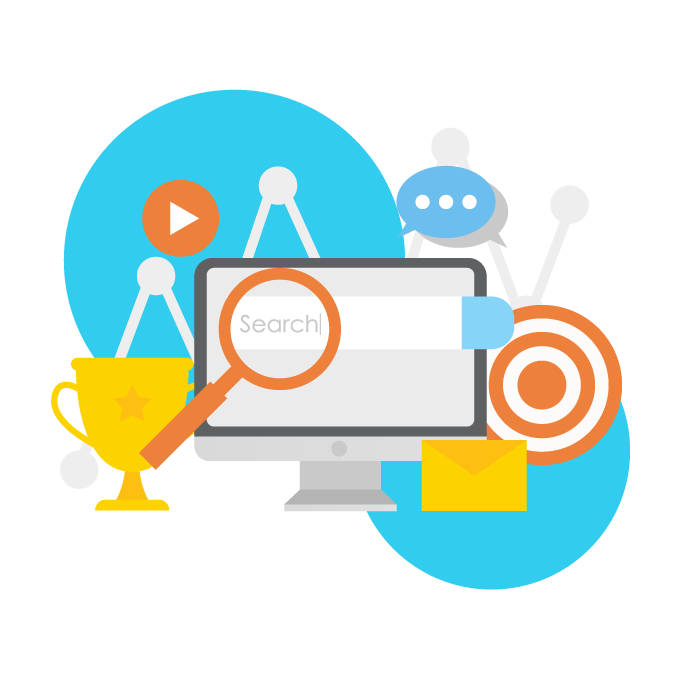 We actually get to have a lot more control over this than people realize.
Your branded searches (branded keywords) are simply keywords that directly reference your company:
company name searches
employee name searches
different variations of your company name.
That's what a branded search is, and it's really important for your conversion optimization strategy.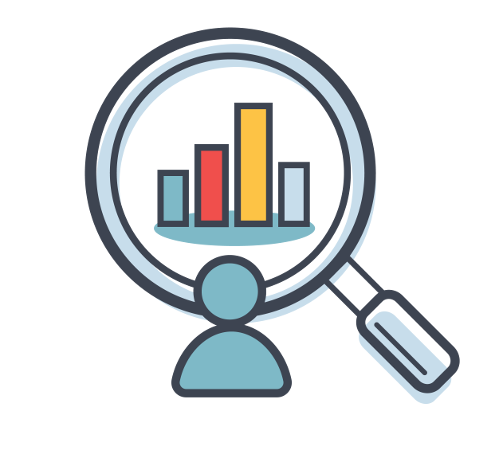 Why are people be doing branded searches?
People will most likely do branded searches to check up on the reputation of the company prior to doing business with them.
If a prospective customer has just visited your website, they will probably head over to a search engine and search your company name to see what information they can find about your reputation, how you do business, and what reviews are out there.
A lot of times companies miss out on business because they have poorly branded search results listings.
You can actually get more creative in this regard to achieve better branded search results.
Here are a few different types of content that you can get to appear on the first page of branded search results:
YouTube videos
Press releases
Slideshare presentations
Social media profiles (Facebook, LinkedIn, Twitter)
Business review site listings (BBB, Yelp, YP.com, Houzz, HomeAdvisor and many more)
And more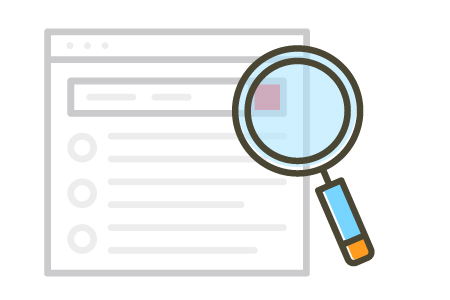 Facebook is a great example of a profile page that you can get to show near the top of branded search results.
If you are serious about your Business Facebook page appearing high in a branded search, you will want to completely optimize it.
This means filling out all of the information completely, staying active with posts and responses, and linking your Facebook page to and from your website.
The more authoritative you make your Facebook presence, the more you can influence Google to show that profile on branded searches.
You can also implement more advanced search engine optimization techniques to try to get certain pieces of content or business profiles (i.e. Yelp, Better Business Bureau, YP.com) to show up on the first page of Google for your branded searches.
This is a very powerful strategy to help maximize conversions.
It will keep you from losing any prospects who check up on your company using Google search, and it will ensure you are the right fit for them before they spend their hard-earned money.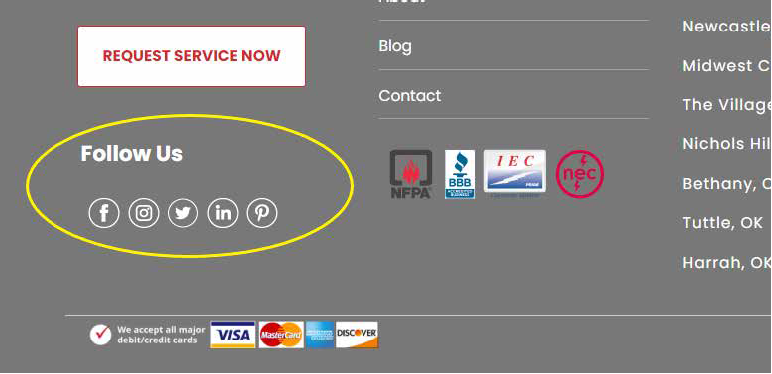 Respond to Internet Leads
It's crucial to follow up on internet leads (and all leads for that matter) in a timely fashion in order to maximize sales opportunities.
What do I mean by that?
Ideally you want to get to your lead as soon as humanly possible, but at least in under an hour.
I know that at times in the home service industry, especially for smaller companies, it may be difficult to get back to someone that submits an online request in under an hour.
That is totally understandable.
But if there's a way you can put a process in place so that someone responds to these inquiries within an hour, it can significantly affect lead conversion.
You may even consider hiring a virtual assistant to help out.
This will give you a much better chance to convert that prospect into a customer, so I would encourage it.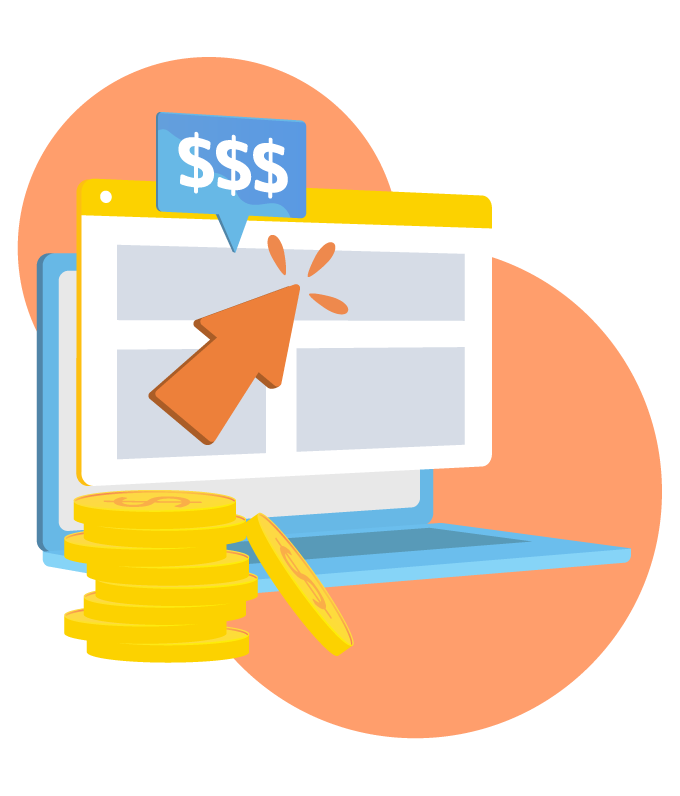 If somebody submits a form on your website, it would be ideal for one of your team members to get back to them within the first few minutes after they submit the form.
Preferably this would happen while the prospect is still on your website.
PRO TIP: Make sure you set clear expectations on your site and then meet or exceed them. You don't want to overpromise and under-deliver; you want to under-promise and over-deliver.
On the flip side, you don't want to under promise too much because you want prospects to call.
However, by over-promising, you can overextend yourself, hurt your credibility, and potentially cause negative reviews from unhappy customers, causing you to lose out on future business.
So be sure you set clear expectations on your site and make sure you meet or exceed them every time.
One way to do this is by following up on what we call email autoresponders.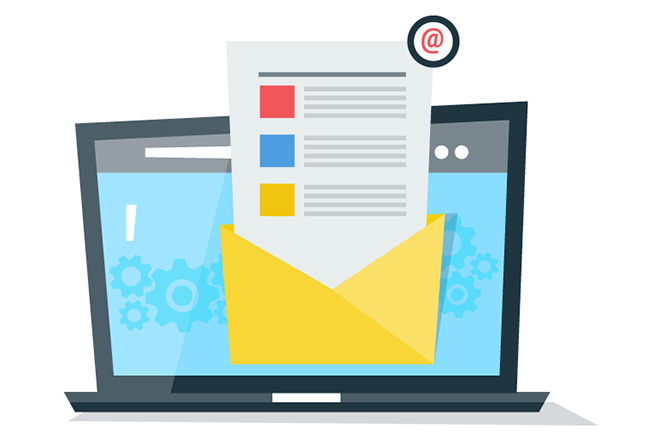 An email autoresponder is a series of emails that you can set up to be delivered in a specific sequence or at certain intervals based on the action taken by the prospect (like filling out a contact form).
Automated drip sequences are sent out to people automatically without you having to actually send out the emails.
You can accomplish this using Constant Contact®, Infusionsoft by Keap®, Mailchimp, Aweber, Campaign Monitor just to name a few email marketing platforms.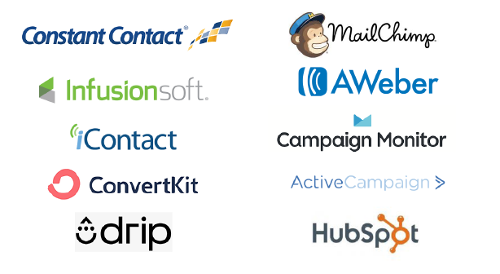 This technique can enable you to follow up with people with educational content, timely updates, specials, and more.
This allows you to provide value in your area of expertise to help and support current and prospective customers.
If you can educate and build trust in a way that gets email recipients excited about your business, you are more likely to turn them into customers.
You can even share amazing testimonials and reviews that get people to really pay attention to your services and motivate them to call you up.
Although a fairly advanced strategy, email autoresponders can definitely be effective in helping you get more conversions for your business.
The Lead Conversion Secret Weapon
There is a lead conversion secret weapon — it's called retargeting ads.
Have you ever visited a company's website and then noticed their ads popping up while you are browsing the web, checking out news sites, or watching YouTube videos?
That is retargeting.
Google's version of retargeting is called Google Remarketing.
Google Remarketing allows you to basically create follow you around the web ads.
You've probably been annoyed by these types of ads yourself, but they are really effective.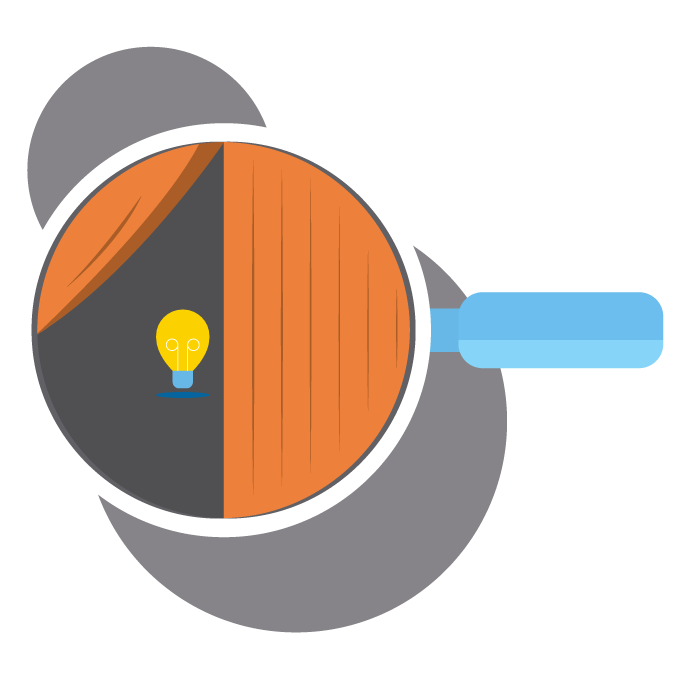 Here's how Google Remarketing works:
If you advertise with Google, you'll add a pixel or tag of Google remarketing code to your website.
When visitors come to your site, through browser cookies, they get added to your remarketing audience.
With that browser cookie, you are able to follow that web visitor around the web to some of the more popular website and news sites, even YouTube, with ads or special offers related to your services—keeping you in the forefront of visitors' minds long after they leave your website.
This method entices past website visitors to click the ad and check out the offer, essentially giving you a second chance at a conversion.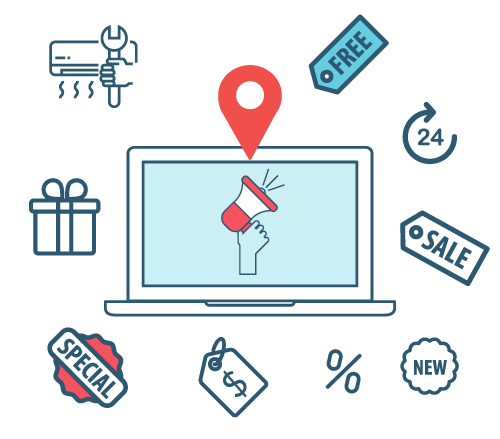 Clearly this can be a really powerful lead conversion strategy because you are literally following people around the Internet with your ad, your logo, and your information.
It is also extremely valuable because of the number of impressions that Google gives you with your ad.
You only get charged when people click on your ad, which is a fraction of the cost of your typical Google Ads campaign.
You don't get charged anything just for showing your ad, which is a huge reputation management bonus.
Facebook also offers a retargeting advertising program called Facebook Retargeting that allows you to have your ads show up on Facebook and Instagram properties.
It may be worth setting up a Facebook Retargeting Ad campaign in order to maximize your reach online where Google Remarketing can't take you.
Conversion Optimization Guide Recap
To recap, here are the basic tips and tricks covered in this Conversion Optimization Guide for Home Service Businesses to help your website and online presence generate solid business leads from the Internet:
Turn your website into a lead generation machine. This is something that can work 24/7 for you, so you can work smarter, not harder.
Use good copywriting techniques. Using engaging, high-quality content that your audience finds relatable and helpful really does matter. Include a good, clear call to action to help them take that next step.
Leverage online forms to increase lead conversion. Use easily accessible, easy to fill out forms on your website for visitors who visit during off hours or would prefer to fill out a form instead of calling you to request a quote or service.
Own your company's branded Google searches. You want to do everything you can to own all front page positions plus any maps or anything else that shows up on any branded searches for your company.
Follow up on leads promptly and professionally. If you can keep response time to under an hour, that is awesome. If you can connect with somebody while they are still on your website, that's even better. It will do wonders for your lead generation conversion results.
Increase your lead conversion opportunities greatly with retargeting ads. Specifically, Google Remarketing, which is run through your Google Ads account.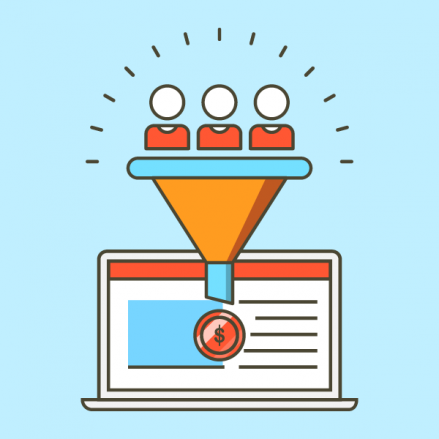 As you learned in this conversion optimization guide, lead conversion rates are a key indicator of your website's overall performance.
VERY IMPORTANT TO UNDERSTAND >> When you can increase the conversion rate for your website, you are effectively helping your business to work smarter, not harder, by spending the same amount of money gaining traffic to your site and converting more of those visitors to leads, appointments, and sales for your business.
When you transform your website into the lead generation machine it needs to be for your business, you will essentially be turning your website into a high-performing, 24/7 salesman and customer service team member combo that will allow you to concentrate on running and growing your business more effectively.
If you feel overwhelmed by what you consumed in this conversion optimization guide or just don't feel like you have the time to do any of this, I invite you to send my team and I a message here or schedule a complimentary strategy call here where we can discuss your unique internet marketing needs and challenges.
Want to embed this infographic on your website?