Content Marketing Guide for Service Businesses
Congratulations for finding your way to OVP's Content Marketing Guide for Home Service Businesses (and Contractors).
This powerful guide will help bring clarity to you when it comes to content marketing planning for your business.
Creating and publishing high-quality content online is critical because it helps you accomplish two things:
Appear more trustworthy to prospective customers by being an authentic, credible industry expert (generate more leads with same amount of website traffic)
Improve SEO results through higher website ranking on your target keywords (more targeted traffic to your website)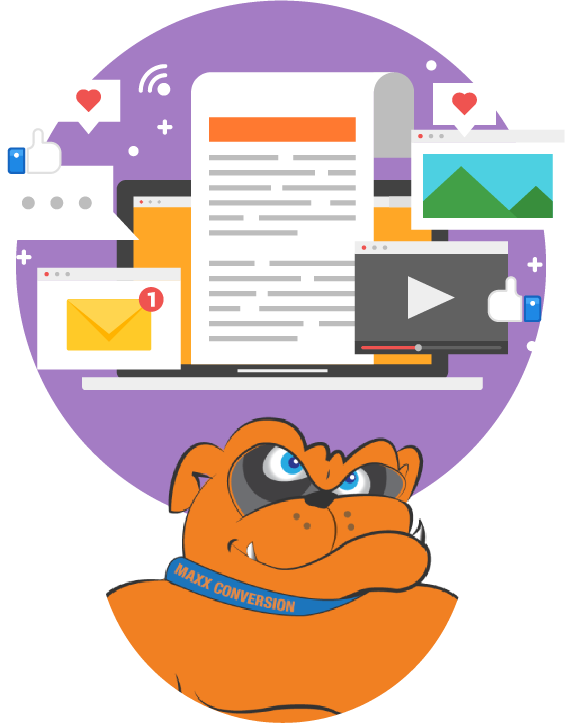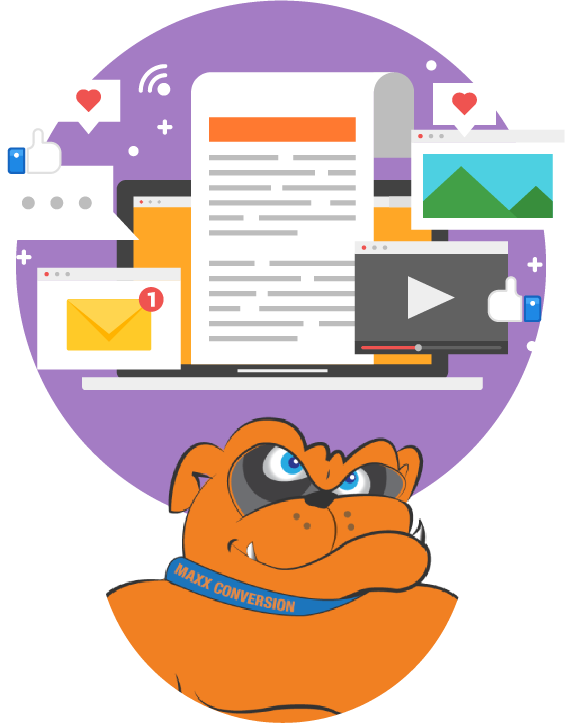 Congratulations for finding your way to OVP's Content Marketing Guide for Home Service Businesses (and Contractors).
This powerful guide will help bring clarity to you when it comes to content marketing planning for your business.
Creating and publishing high-quality content online is critical because it helps you accomplish two things:
Appear more trustworthy to prospective customers

by being an authentic, credible industry expert (generate more leads with same amount of website traffic)

Improve SEO results

through higher website ranking on your target keywords (more targeted traffic to your website)
But how can you make sure that the content you create is the type of content to that will ultimately improve your bottom line and grow your service business?
In this content marketing guide, I'm going to show you how to create and leverage the best content in order to help drive more targeted traffic to your website and start generating more quality leads for your business.
Content Marketing is King
We've all heard that content is king, right?
But what exactly is it?
Content can include blog posts, product or service descriptions, white papers, photos, videos, or anything else you create for visitors to consume online.
Content is king for sure, but only when it's created in a thoughtful way that can produce real results and provide great utility for your target audience.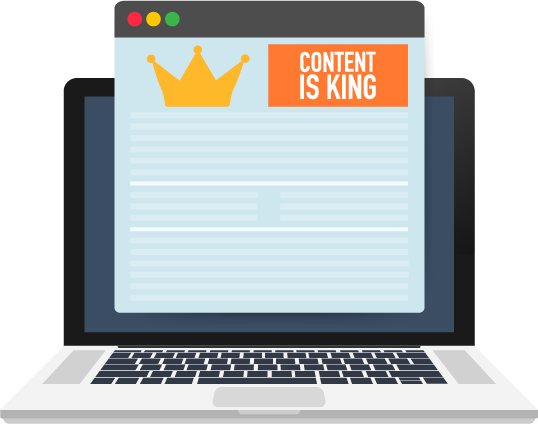 As we dive into the different aspects of content marketing, be sure to keep your target audience, your ideal customer or client, top-of-mind.
That way, you can actually create high-quality, useful content specifically for the people you are trying to reach and serve.
As long as you're jumping into this content marketing guide with that mindset, you're going to be on a much better path to creating great content for your ideal customers and clients.
It's going to make a big difference.
With that being said, here's a basic overview of what we're going to cover in this guide:
12 different types of content your business can post online
Content creation tips to give you the most bang for your buck when it comes to the content that you create.
How to promote your content to give it maximum visibility to your target audience.
Now let's jump into the details.
12 Types of Content to Create for Your Business
I mentioned that it's important to always keep your ideal customer in mind when creating any type of content.
Another way to think about this, in the marketing world at least, is creating a customer avatar.
A customer avatar is the perfect description of exactly who your ideal customer is and what kind of content they would find appealing and useful.
You should be taking that whole customer avatar idea to every single type of marketing that you do, online or offline.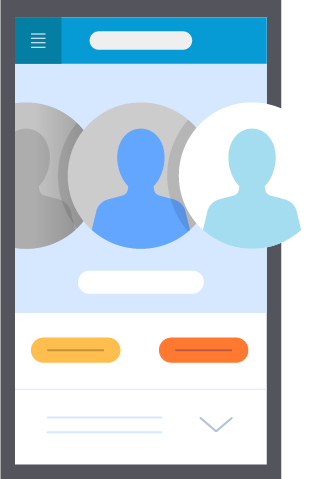 With that in mind, here are twelve types of content to consider for your home service business:
1. Blog posts
Blog posts are essential, especially if you want to play the search engine optimization (SEO) game.
Blog posts can help to provide a content foundation like no other because they are published on your website, making them an essential element for your SEO campaigns.
Blogs give you the opportunity to be an authority in your niche.
When your company publishes blog posts about topics that your target audience really cares about, your audience will really appreciate it.
Writing blog posts is not really a place for you to look to cut corners.
Your goal with blogging is to create blog posts that blow your target audience's socks off.
What I mean is you're looking to provide exceptional value around helping them solve their problem and that they have no reason whatsoever to go back to the search engines and look for another answer.
You've provided them the answer they need.
That's the type of utility and value that you want to be able to provide in your blog posts (and all of the content you create).
Different types of blog post ideas include:
How to's – Write helpful how-to posts, like "How to Find the Best A/C Replacement Deals in (Target City)."
Helpful tips or tricks – Provide valuable tips for your audience, like "Three Furnace Warning Signs You Can't Ignore if You Live"
That is the type of blog post that could help provide value so that people don't make a mistake when it comes to working with their home furnace.
List posts – Create very easy-to-consume list posts, like "Six Ways to Winterize Your Home."
These are three very powerful types of blog posts that you can incorporate into your blog to provide great value to your prospective customers.

2. Videos
Videos, especially YouTube videos, have a great chance of actually showing up on the search engines, specifically YouTube and Google.
Google is the number one search engine in the world, and YouTube (which Google owns) is the number two search engine in the world, so that's where you want to be.
When SEO optimized properly, videos can be a powerful way to get to the first page of search results for the purpose of getting that information in front of your target audience.
Be sure to SEO optimize your videos with target keywords for extra organic visibility.
You want to turn viewers into big fans of your brand because of the value that you've provide in your videos.

3. Slide Decks
SlideShare.net is a great place to add value online in a form of slide decks.
When we talk about slide decks, we're talking about PowerPoint presentations that you can upload as a SlideShare presentation.
You can also upload infographics and documents to SlideShare.
This is a very powerful, sneaky piece of content that a lot of people don't really know about and aren't really looking to leverage.
Also, you can embed these pieces of content in a blog or on any page of your website as long as they add value for your website visitors.
Again, the ultimate goal is to turn viewers into big fans of your brand because of the value provided in your SlideShare presentation.

4. Email Marketing
Emails are a very effective way to get in front of your prospect and customer lists.
These are the most qualified lists you can tap into with content created specifically for them.
The goal is to lead email recipients down a funnel (or a "slippery slope") to the response that you're looking for.
In your emails, you can include:
High-quality, valuable content in the form of blog posts, videos,
Project updates to show off your work
Testimonials from happy customers / clients
Timely specials, coupons, deals related to your services
You want to capture attention by focusing on the experience the target audience want to have with your type of business and ultimately presenting a relevant special that has to do with their needs.
This is a highly targeted way to potentially turn leads into customers, convert customers into repeat customers, generate referrals, and so on.

5. Case Studies
Case studies can help get your ideal prospects to convert into a lead that you can ultimately talk to because case studies help create relatable experiences.
Creating relatable experiences is critical because it makes your prospect(s) feel like they're right where they should be.
You are speaking their language.
If you're a builder, for instance, and you build new homes or do complete remodels, then try taking before/after pictures of the remodel in order to create your case study.
This shows people where the project started and where it ended and showcases the result.
Ultimately, when people see that type of social proof, they get really excited and envision their project the same way, which prompts them to get in touch with the business behind the case study.
When you can relate to people in that way and they think you understand what they're trying to do with their project, it can be very powerful for your lead generation efforts.
6. Project Portfolio
Project portfolios are almost like case studies, but you want to focus on taking some individual series of images or maybe even a video overview of your finished project.
A series or gallery of images will allow people to scroll through with a description of the work that was done and some of the specs of the project, which will be included as they go through each image or series.
This will help prospective customers grasp the scope and details of your amazing work.
You can consolidate the information to a small portfolio space that's easy for your target customer to digest.
Creating portfolios for different projects will help give people an idea the type of work your company produces.
7. Service Pages
Service pages are essential, and they should be designed to do one thing—turn targeted traffic into leads.
Ultimately, service pages need to be set up in a way to help you convert prospective customers to your most wanted response – a phone call, an estimate request, a service request, a callback request, and so forth.
Service pages are another critical piece of content for your brand.
Think your service pages through and be sure you create the right experience for your prospective customers.
Also, do everything you can to add relevant customer reviews to your pages for social proof (keyword = relevant).

8. Landing Pages
Landing pages, or lead capture pages, are super important for getting the conversion.
On this type of page, specifically, we want people to either call, fill out a form, schedule a service, or take advantage of a special offer.
On your landing pages, be sure to include multiple ways for your visitors to contact you so that you don't turn any prospective customers off by not having their desired contact methods.
You can increase the conversion rate on your landing pages by using testimonials and trust symbols like a Better Business Bureau A+ rating, industry affiliations and certifications, Home Advisor or Houzz service award badges, and so forth.
Note: It is very important to create a sense of urgency on your landing page to get people to take action.
If there is no clear, compelling offer and call-to-action, you will likely lose the leads.
9. Press Releases
Press releases are official announcements from a company.
They are very helpful pieces of content when you want to broadcast newsworthy events that are happening in your company life.
For instance, if your company wins an award, like the Angie's List Super Service Award, you want to let people know.
That's a very powerful piece of content to use to enhance your online reputation and highlight what your business is about.
Other newsworthy ideas to create press releases for are things like
charitable giving or charity work
awards earned by your company or an employee
announcements about a new service or special you are offering
These are all great reasons to push out a press release.
If you decide to go down the press release marketing route, be sure your press release is for a noteworthy reason, not just a random event, otherwise it won't earn the appreciation of your audience.
10. Lead Magnets
Now we're going to get a little technical when it comes to different types of content that can help produce leads for your business.
A big part of lead generation is addressing people who come to your website in the research phase but aren't ready to take action.
We do this with something called a lead magnet.
A lead magnet is something free—like offering a discount, a free checklist, or even a contest entry to win a prize — that you give away in exchange for a prospective customer's contact information.
For example, a local HVAC company ran a contest giving away a brand new HVAC system for one lucky winner.
To enter the contest, all you needed to do was enter your name, email and phone number into a form provided on their site.
This activity helped build a laser-targeted list for the HVAC company of prospects who "raised their hands" admitting that they will need a new HVAC system soon.
This was a very powerful lead magnet for the company by dropping qualified prospects into their sales pipeline.
11. Social Media Posts and Updates
It is important to create social media posts to showcase your work in an authentic way.
This is the best way for people who hang out on social media to see the type of work you do, and in turn, keep you in the forefront of their minds.
Showcasing your work through social media will get prospects thinking of how you could help them with something similar in their homes.
This is also a great way to get your social media followers' opinions about your work.
12. Online Reviews
Online reviews are a form of user-generated content that is created by customers rather than by your company.
Customers can leave reviews for you on your website, on Google, Facebook, Yelp, the Better Business Bureau, or other sites.
Online reviews are incredibly valuable for your business for the following reasons:
A key local SEO marketing element that will improve local SEO visibility
Improve conversion rates for all marketing efforts
Share your best reviews on your website, in your email newsletter and your social media
Now that I've gone through the different types of content you can use, let's jump into some content creation tips to help you maximize your content creation opportunities.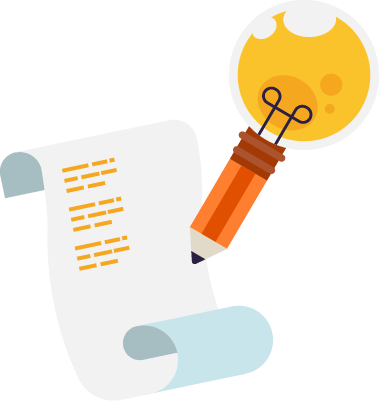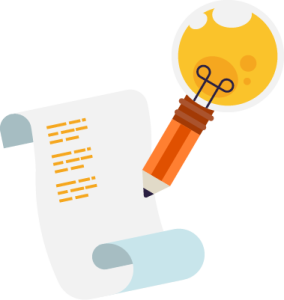 Provide great value.
The goal for each piece of content is to create something of great value that your audience will actually find useful in their lives.
This is something to always keep in mind before hitting that publish button.
Don't be boring.
Being boring is a quick and easy way to turn off that potential target customer—something you want to avoid at all costs.
This is something that many businesses struggle with, so you want to make sure that you work hard to create engaging, interesting content that your audience will appreciate.
Use strong headlines.
Headlines set the tone for the page, so it is important to craft strong, engaging headlines.
Enticing headlines allow you to start that slippery slope that will guide website visitors down the path towards your desired call-to-action.
Make the next steps clear.
You don't want people getting to the end of your content and wondering what they should do next.
Instead, make your calls-to-action so insanely simple so people understand exactly what the next steps are.
That way they can feel confident in doing what you need them to do next.
Provide the answers people are actually looking for.
Your content should provide answers to the questions prospects would be likely to ask.
This involves doing your research ahead of time and considering what customers often ask and with what they are most concerned.
This can be done through:
Direct communication with customers and leads
Interactions and questions you receive via social media or online forms
Surveys you send out in an email or through Facebook
Keyword and other online research
Checking comments in forums and business review sites
Checking comments/reviews of competitors
This will give you a good sense of what frustrates your target audience.
You can then create content based on their emotional triggers and how you can address their needs.
That is a golden nugget.
Add beneficial links.
Adding helpful links to your content benefits your users and search engines.
When people are reading a blog post you created and you link out to another business service or resource, it benefits that website visitor because they can click the link to learn more about whatever it is you're talking about.
In addition, it's also very good for the search engines and your SEO efforts.
By linking to other pages or sites, you give clues to Google and the other search engines as to what your website is all about.
You can do that by adding strategic anchored text inside each of your blog posts and web pages.
Use multimedia.
Multimedia, specifically images and videos, should be included in your content whenever possible.
You want to at least have an image on every single page.
If you can use multiple images, great.
If you can add videos, even better.
Any way that you can drive more engagement in your website visitors is going to be a big deal and will absolutely help you.
The more engaging your content, the more people will convert on that specific page of your website.
Adding relevant multimedia to your content is a proven way to connect with prospects and help with lead generation efforts.
Now that you've started creating some great content, what are you going to do to maximize the promotion of your content to get as many views as possible?
How can you be sure that your content is seen by the right people?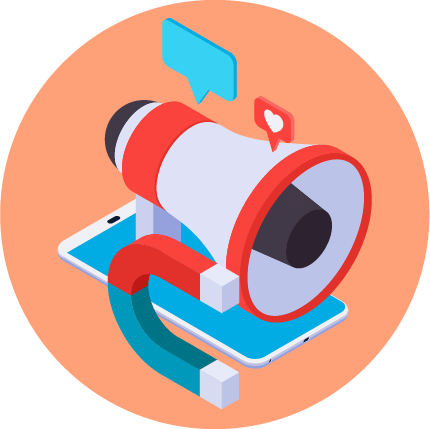 Learn Where Your Audience Hangs Out
First and foremost, find out where your customers and prospects hang out online.
Are they hanging out on social media?
Do they prefer to search on Google?
If they are on social media, which social media website are they hanging out on?
You want to figure out exactly which websites they frequent and look to show up there.
That's what is most important.
Do Your Keyword Research
A work smarter, not harder way to promote your content online is to focus on target keywords that you want your brand to have visibility for when someone searches Google, Bing or Yahoo.
From your keyword research, you'll be able to find target keywords to help drive high-quality, organic SEO traffic to your website from places like Google, Bing, and Yahoo.
Keyword research help us understand what part of Google's digital real estate that we want a piece of.
The most action oriented keywords are those focused around "buyer intent."
The closer the prospect is to the sale, the higher the buyer intent and the value of certain keywords, especially service related keywords.
Social Sharing
Another great way to promote your content is by adding social sharing buttons to your website with a social media plugin.
The right social media plugin will give visitors the ability to promote and share a page, if they choose to.
For example, if a website visitor likes your post, they should be able to share it on Facebook with the click of a button.
It's extremely beneficial to allow your website visitors to share your great content.
I've seen time and time again websites that just don't have the functionality to easily share website content.
This is a major missed opportunity that is absolutely killing the natural promotion of your content.
A sneaky place for you to get more social activity and be able to promote your content is simply by asking your employees to share and like your blog posts, videos, SlideShare presentations, specials, and the like on their social media platforms.
This will give you an instant boost since you will probably reach some prospects for your business in their networks.
Promoted Posts
The next strategy to think about when it comes to promoting your content is what we call promoted posts.
Promoted posts are a form of advertising where you pay a set amount to amplify the reach of a post to a certain audience.
On Facebook, for instance, you have the opportunity to do a promoted post.
You can promote posts on other social media websites as well.
When choosing posts to promote, focus on the pieces of content that get the most activity and engagement, like your blog posts.
Those are the ones you want to promote because their organic traffic is already telling you that they are popular with your audience.
This can be done inexpensively to get more followers to your social media channels and content.
Email Marketing
The last content promotion strategy to think about when it comes to promoting your content is using your email newsletter to share content with prospects and customers on your email list.
Email newsletters are a powerful way to share your content because people are engaged, especially when you're focusing on what they care about.
As long as you hook readers with a strong subject line and newsletter introduction, they'll want to read the rest.
This is a great way for readers to learn about new services, specials, blog posts, videos, even press releases that your company has promoted or posted online.
Your email newsletter is a great place to share the content that will drive people back to your website or other online properties connected with your brand.
When it comes to the content you share in your email newsletter, try to focus on your most popular content based on the organic rankings, social media engagement metrics, and other data you've collected.
Content Marketing Guide: Recap
Here's a quick recap what we've covered in OVP's content marketing guide for home service businesses and contractors: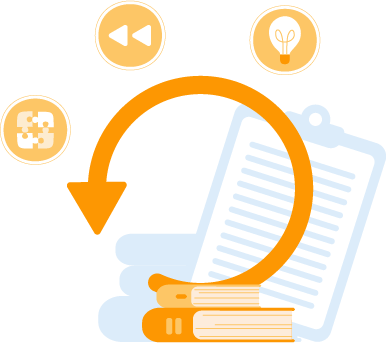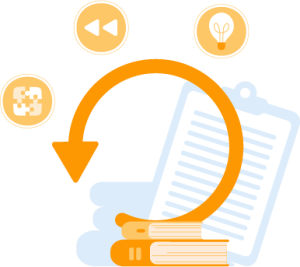 Create the best types of content for your business.
You don't need to all twelve types of content, but you can definitely leverage several of them.
Stick with the content types that work best for your business, where your target audience hangs out, and what they appreciate the most.
Once you've nailed down those content types, be sure you commit to them.
Create an editorial calendar and start creating that awesome content that your target audience will enjoy on a regular basis.
Provide value to your audience.
Focus on being an authentic, credible industry resource to your ideal customers by providing quality, high-utility content along with actionable items.
If you give your audience the information they're looking for, they will appreciate you forever.
You will become their go-to when they are in need of the types of services your home service business provides.
Perform keyword research to optimize your content.
To take advantage of the SEO game and get more organic traffic to your website, it critical to choose the best keywords.
It really does you no good to choose a keyword that you'll have no chance of showing up on the first page of Google.
Be strategic when it comes to your keyword selection and focus on getting your brand, your blog, your other content to the first page of Google.
Follow a content promotion plan.
Being able to promote your content properly is key to your content marketing efforts.
With every piece of content you publish, be sure to share it to your social media pages.
In addition, make sure your staff and anybody in your network shares that content.
Also, look to implement your content promotion plans using email.
This is often overlooked, but I've seen so much great activity simply by sending out email newsletters with links to valuable content that will benefit your target audience.
Email newsletters have been a secret weapon to getting the right pieces of content and the right offers in front of the right people.
I can't stress enough that email newsletter marketing can really take your business and your content promotion to a whole new level.
By now you have a good understanding of what it takes to execute a well-thought-out content marketing plan or getting help from content marketing experts.
Content is one of the most important aspects of your digital marketing campaign and your SEO game, which is why so many people say content is king.
That's partially true.
Remember, content is king only when the content is valuable to your target audience and engaging enough to keep their attention.
And content is king when it's shareable.
Creating content to just create content will not work, so please don't make this rookie mistake.
It's critical that you stand in the shoes of your target audience and commit to producing and publishing content that actually helps them solve a problem, resolve a real-life issue, or gain insight to the topic at hand.
Trust me, there are plenty of important topics that are worth writing about.
If you're stuck, think about the ten most frequently asked questions you get from customers.
You'll have ten blog topics in no time!
Coming up with content ideas and keeping up with the content creation can feel like an overwhelming commitment, no doubt.
If you are looking for a trustworthy and reliable source that can get results, I invite you to schedule a strategy call with our team here so we can talk about your content creation needs and how content can help you grow your business.
Want to embed this infographic on your website?