There are literally over 3.5 billion searches happening every single day on Google from people on their desktop computers, tablets, and mobile devices looking for the type of services your business provides.
Will they see you?
Being able to position your business strategically on Google.com in both the maps section and the search results is one of the most important steps you can take to generate real business leads from Google.
And best of all, it's free!
But you can't just list your business and think that's all you have to do to show up.
There's a little more strategy involved.
In this guide, we'll be covering the essentials when it comes to claiming and optimizing your Google My Business (GMB) listing formerly known as Google Places.
GOAL OF THIS GUIDE

:

>> To help you understand how to set up your business's Google My Business listing(s) in order to maximize your business's visibility on Google Maps and Google Search.

Here's what we are going to cover:
Claiming or setting up

your Google My Business listing

Ranking factors and optimization techniques

to help you get the ranking you need to at least be visible on Google My Business in front of your potential customers

Advanced ranking strategies

to help you one-up your competition over on Google My Business and get you more visible on Google Maps and Search.
Ok… lets dive in.
What Is Google My Business?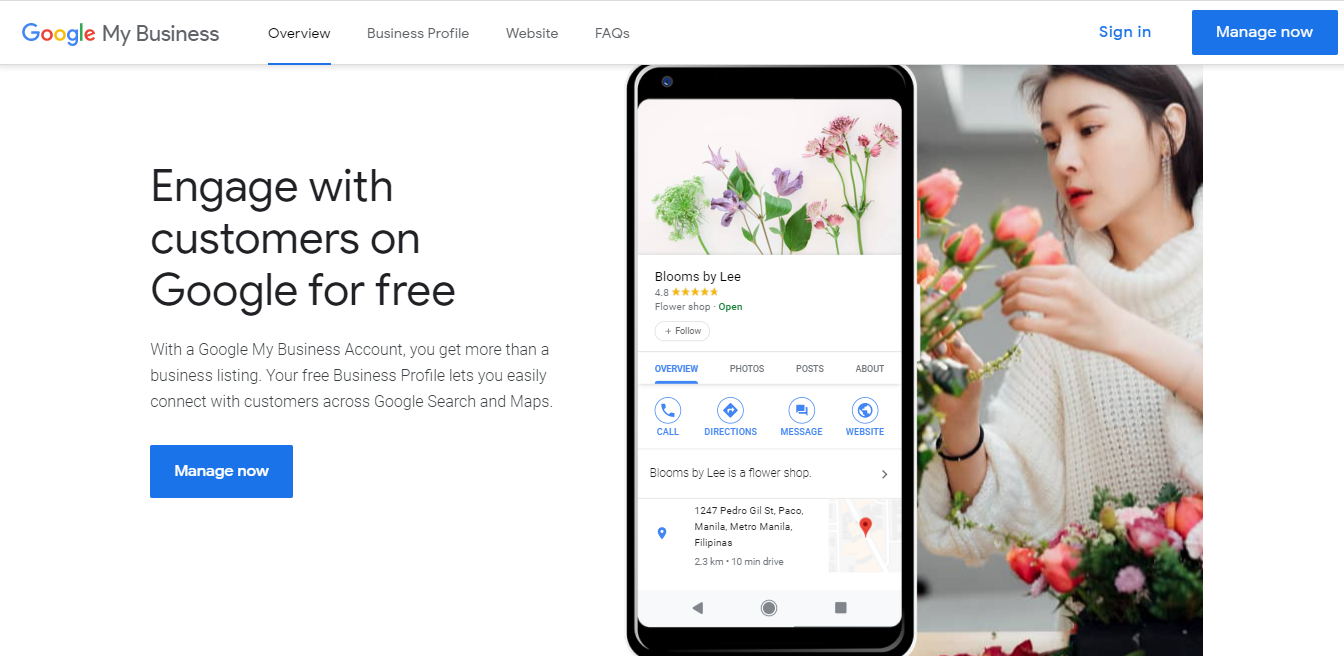 Google My Business is the platform that is formerly known as Google Places.
It also syncs and ties to your business's Google Maps listing.
Google My Business is really your Google dashboard profile, that helps you manage a number of important communication channels online.
It's a free profile; all you have to do is claim and verify it.
With a Google My Business profile, your business can gain extra visibility on Google.com.
Specifically, it can show up in the organic search result listings on Google.com and the Maps section where many of your customers will go to find you and your business.
Through local SEO ranking efforts, you can earn great visibility for your business on Google Maps.
As mentioned in the introduction, over 3.5 billion searches are conducted each day on Google.com.
It's the most popular website on the planet.
Inevitably, a good percentage of your customers are on Google.com searching for the exact services you provide.
You want to make it really easy for people to find you.
By following certain search engine optimization strategies and techniques, Google My Business allows you to do just that.
Another major perk to setting up your Google My Business profile is that you have the opportunity to tell your customers about your business.
Here you can add information, including:
Hours of operation
Location
Service area
Who you help
The type of service(s) you specialize in
Attributes and highlights about your business
Photos
Posts
And more
You get to tell customers what your business is all about and get a link out to your website so they can learn more.
Start building customer trust.
You can do this by adding images, videos, and posts to your Google Business page.
You can also encourage customers to post reviews to build trust with your customers and potential customers that are hanging out on Google.com.
Lastly, the Google My Business platform comes with an easy-to-use dashboard simplifying the management of your profile, which really is a big asset that's 100% free.
Google My Business is pretty easy to use and offers valuable insights to help you understand what's going on with your business and your prospects, including:
Where your prospective customers are located (by zip code)
What your customers are looking for (keywords searched to find you)
How these people are searching (on a desktop or mobile device)
How they are finding you (Maps or Organic)
How these searchers are interacting with your listing (phone calls, direction requests, website clicks, etc.)
Plus other great insights and data
It's extremely useful information to have right at your fingertips.
NOTE: Google sends a summary report via email each month with basic analytics data (not getting notifications? Try editing your notification settings).
In addition, your GMB profile is where you control or reply back to your Google reviews and deal with any other issues, obstacles that may come up related to your Google My Business listing.
Want Our Team To Help You Make Your Google My Business Listing More Visible? Send Us A Message Here
Ranking Factors & Optimization Checklist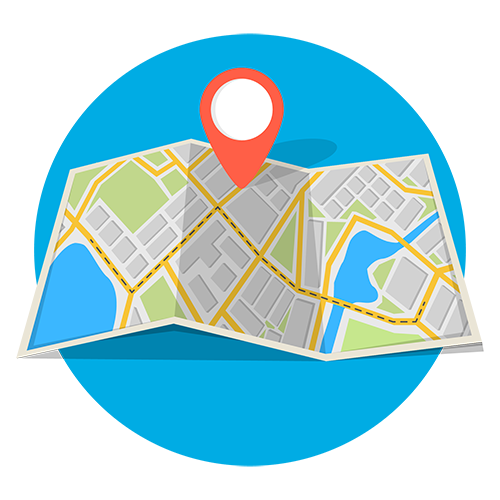 Let's discuss some of the ranking factors and the optimization checklist to follow when you're getting started with your Google My Business marketing campaign.
The first thing you'll need to do is set up and verify your Google My Business listing.
Step 1: Claim & Set Up Your Google My Business Profile
Start by going to Google My Business and sign into the Google account you use for your business (or create one if you haven't already).
Once you're signed in, type in your business name. You may see your business appear below in a dropdown list. If that happens, click on your business, but only if the business name and address match yours exactly. If not, continue typing in your business name. Click Next when done.
Next, you will be prompted to answer a series of questions. During this step you will select:
Your business category (select from the available options)
Location (choose yes or no depending on whether or not you have a physical location that you would like to have appear on Google Maps and Search)
Service area (select your service areas)
Business Telephone number
Website address
Follow the prompts to complete the process and then click Finish when done.
Step 2: Complete the Business Verification Process
Once you have filled out your business information, you will be asked to complete a verification step.
Depending on your industry, you can choose from several options, including:
Postcard with PIN
Phone (not available for all businesses)
Email (not available for all businesses)
Instant Verification (available if your business website is already verified through Google Search Console)
Bulk Verifications (for businesses with 10 or more locations)
Most businesses complete verification using the "Postcard by mail" option.
For this verification method, Google sends a postcard to your business address.
You have to use the verification PIN on the postcard to complete your verification.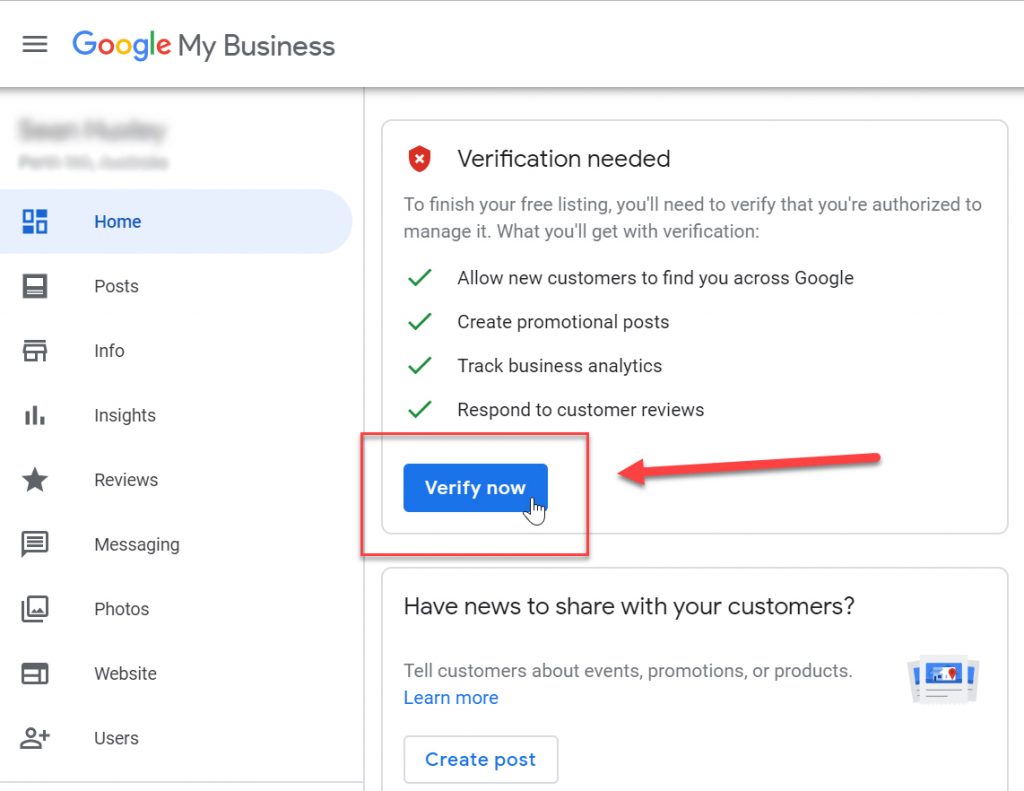 If you are a service area business, you can add your mailing address in this step. (It will not appear on Google Maps and Search).
If you've already filled out your address, just type your name into the Contact Name field.
Finally, click the Mail button.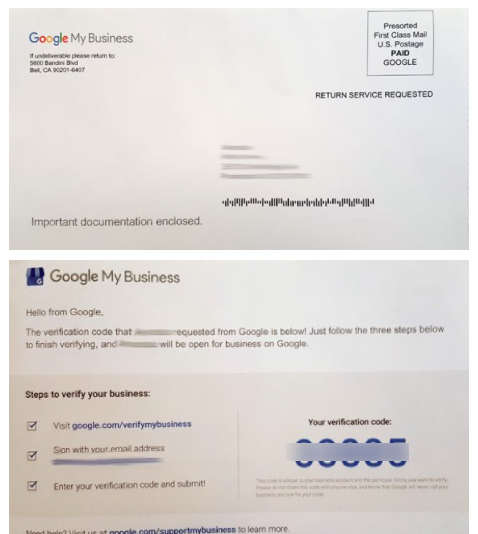 Your postcard should arrive within 5 to 14 days.
Once your code arrives, you will sign back into your Google Business profile and click the Verify Now button.
Then enter the code provided on your postcard and click Submit.
Possible Obstacles
You may run into obstacles when going through this process.
If you run into any issues during the verification process, don't give up!
Having access to your listing is WAY TOO IMPORTANT.
Try the best you can to get in touch with Google My Business support (via email at least) and take the necessary steps to resolve the issue.
Once you have claimed your business and verified it, you can start to fill out your business profile.
Step 3: Completing Your Business Profile
Now that you've claimed and verified your listing, you can start filling in your business profile by following the Google's prompts.
However, keep in mind that none of your edits will be visible to customers unless you have completed the verification process.
The following is a summary of the information you will be asked to fill out.
These are part of the basic optimization you'll want to do for your Google My Business listing.
Add Services to Your Listing
The first thing you will be prompted to do if you are a home service business is to add your services that are associated with each category you've selected.
Here Google will suggest services that it thinks fit your business.
You can use the ones suggested or create your own by clicking the +Add custom service option.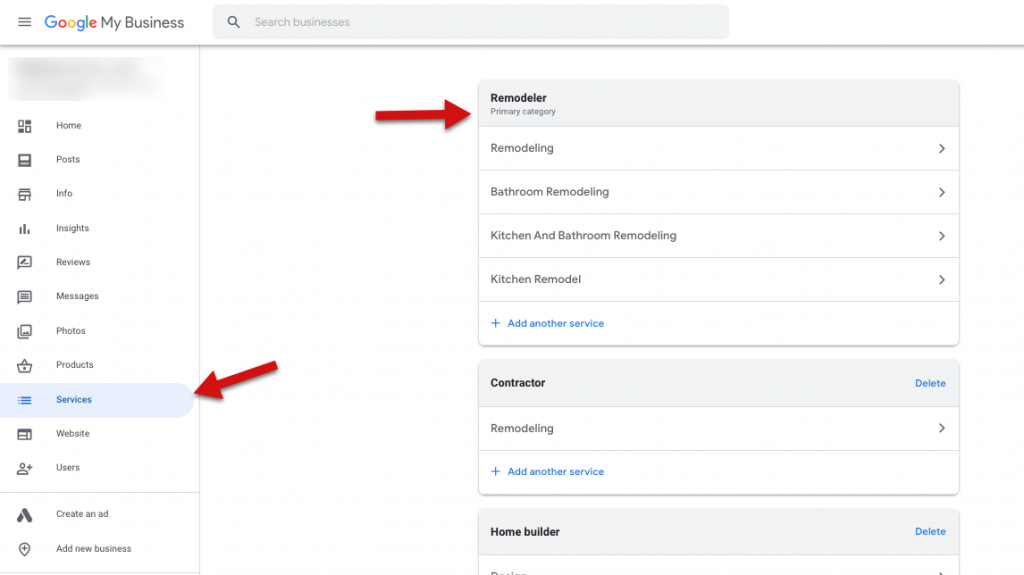 Add Your Business Hours
In the next prompt, you will have the opportunity to set your hours of operation.
PRO TIP: Make sure your hours match what is on your website as well as other online profiles you may have. Consistency across all of your online presences is an important Google ranking factor.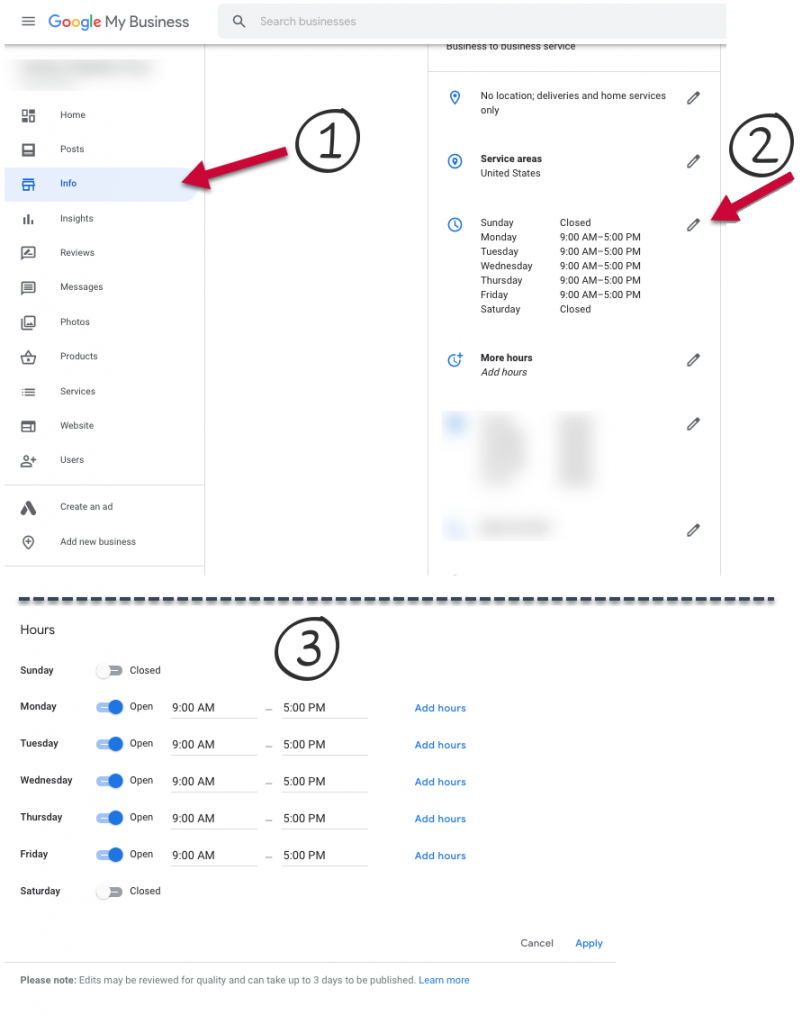 Add an Informative and Compelling Description
The next important section you will fill out is your business description, which is a summary that users see when they search for you online or check out your Google listing.
Here you have 750 characters to describe your business in a way that is informative for your customers and helps them understand exactly what you do and who you serve.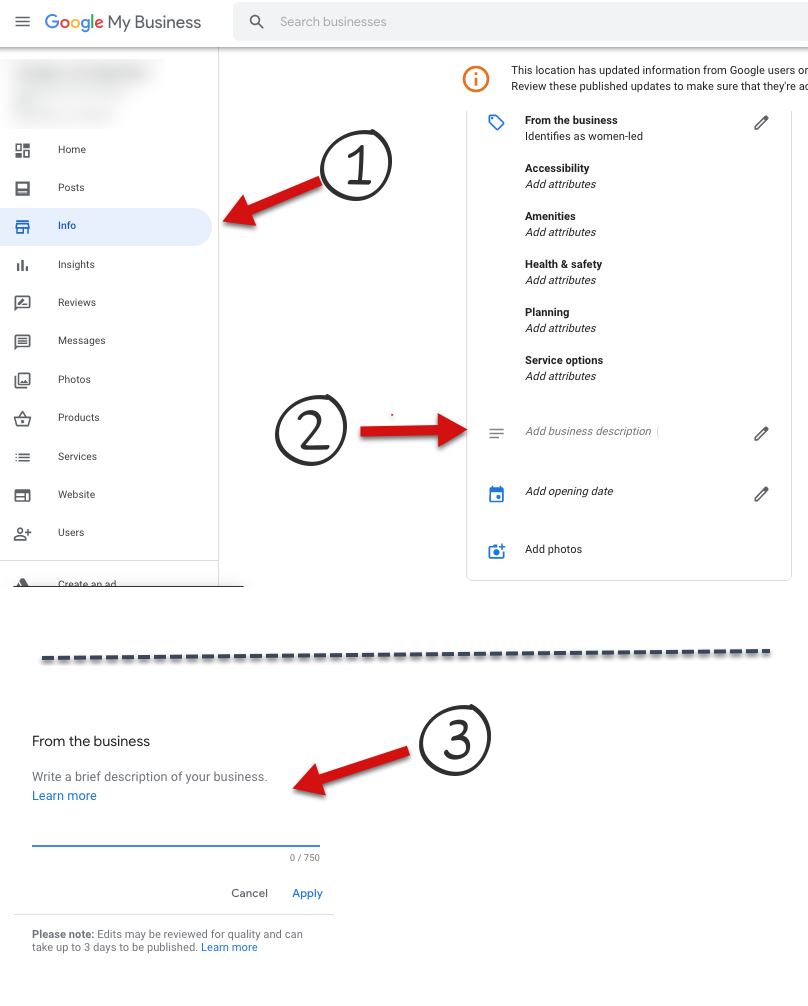 Don't include spammy text or promote sales pitches or promotions in this section—just provide honest, up-front information about your business.
Most importantly, include your credentials (why you are qualified to do the job) and experience.
Be sure to fill it out completely and make sure it flows well.
Include your Calls to Action, like a phone number or an invitation to check out your company's specials, in this section.
That is a great way to get more people to visit the website or get in touch with your business to see if what you are offering would be a good fit for them.
Add Photos of Your Business
The next prompt will ask you to add photos of your business.
You can add several different images, including your logo, cover photo, and any additional photos you think will be helpful to searchers.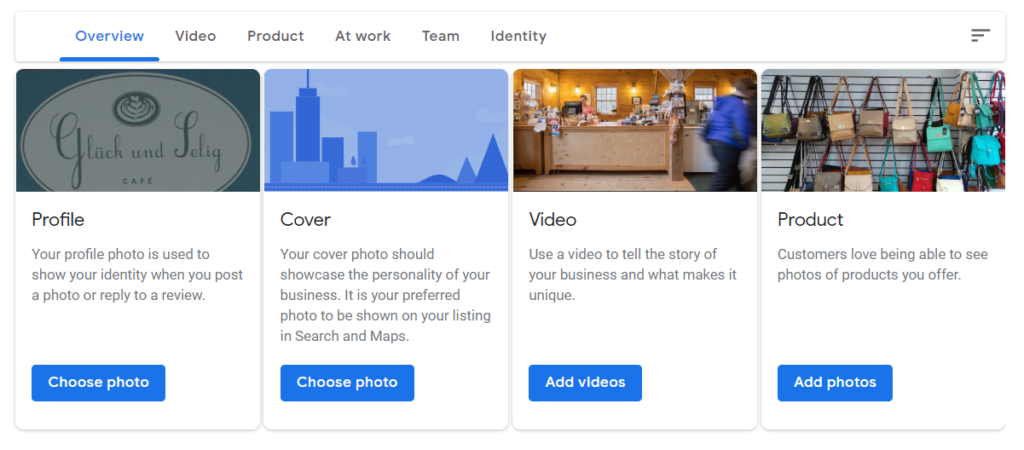 Your logo will be highlighted in your Business Profile if you have filled out your basic information (i.e. hours of operation, phone number).
The cover photo is a wider image that sets the tone for your page's personality.
Your cover photo should clearly represent your business.
I suggest highlighting your contact information and the most popular services that the business offers within the image.
It often appears at the top of your profile, but that is not always the case.
PRO TIP: Be sure you choose the highest quality photos to provide customers with the best experience.
You can also add other images within the Google My Business platform to help with company branding.
In fact, Google encourages it.
Google and people love seeing images like team photos and pictures of real workers at real businesses.
It helps you look legit.
Some ideas include:
Interior/Exterior photos of your business (if you have a physical location or showroom)
Photos of your work at a customer location (with customer permission)
Photos of service trucks with company branding or uniformed workers out on a job
Product photos
Photos that you believe will help people understand what your business is all about
Photos specifically describing each one of the different services you offer
Photos about specials that you have that are never going away (evergreen specials)
These are things that you could add to give customers a good idea of what your business has to offer.
Once you have filled these items out, the wizard setup is complete.
Going forward, you can sign into your Google My Business account to fill in missing information or make updates.
Here are a couple more items you will want to complete in your profile as a part of your basic optimization.
Fill Out Your Categories
While setting up your Google My Business listing, you were prompted to add a primary category.
Now it's time to go back and enter additional categories.
You can do this by signing into your Google My Business account and clicking on the Info icon in the left side navigation of your dashboard.
You will find the categories section just below your business name.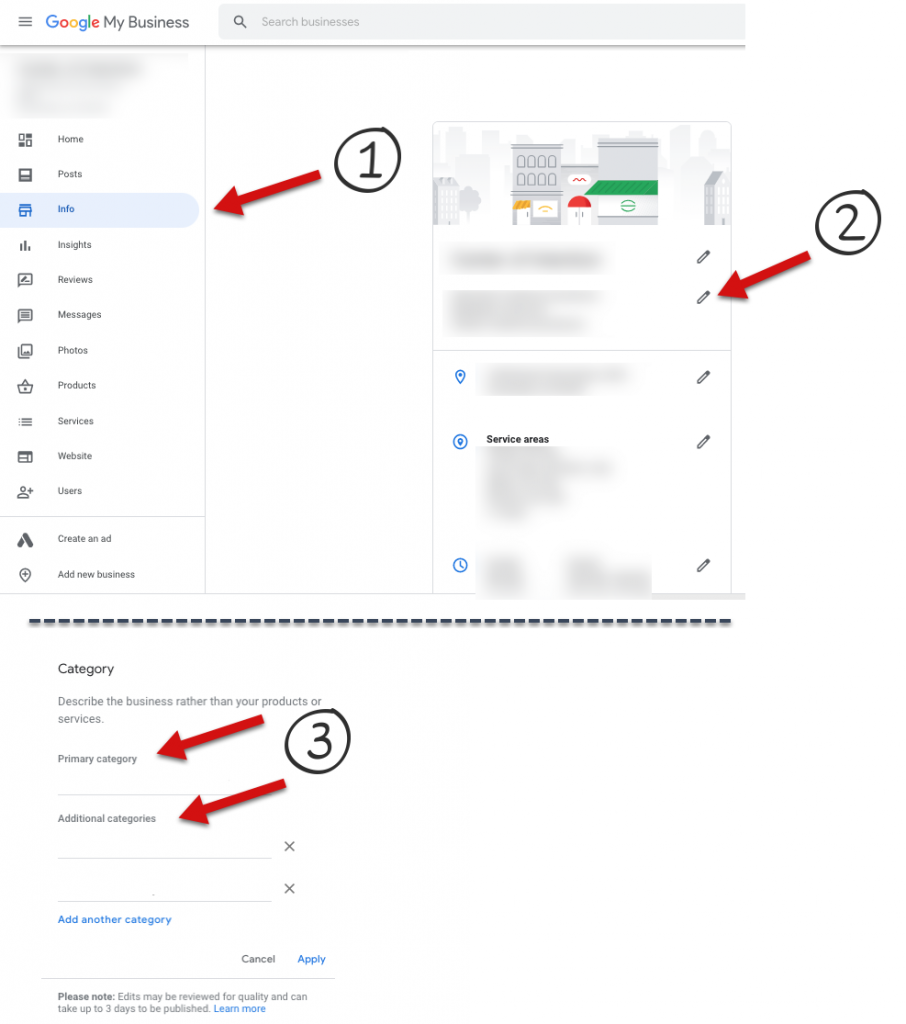 Click the pencil icon to add or edit categories.
PRO TIP: Getting your primary and secondary categories right is extremely important when it comes to ranking factors. For your primary category, you want to make sure that you pick the exact thing that you want to show up for in your market.
Add Your Website Link
Under the Info icon on the left side navigation of your dashboard, you will see the option to add your website link.
Make sure that your website is working when you add it to your profile.
If it's not, leave the website address blank until your website is ready.
Congratulations!
By completing the steps above, you have finished basic optimization for your business profile.
Read on for information about insights and advanced techniques.
Want Our Team To Help You Make Your Google My Business Listing More Visible? Send Us A Message Here
See Valuable Insights from Your Google My Business Marketing Dashboard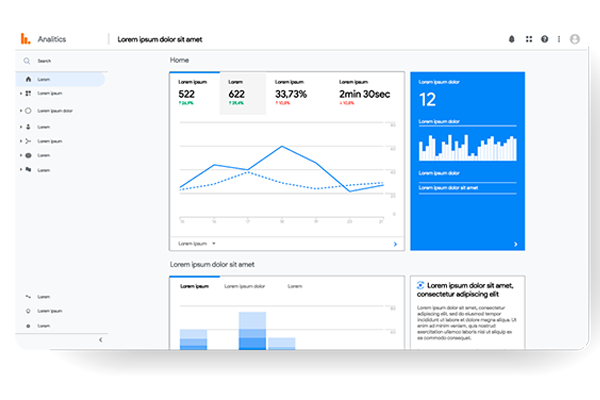 As I mentioned earlier, the dashboard offers a ton of valuable information for you as the business owner.
It's so cool to have access to this type of information.
Here's what you can see from your dashboard:
View Insights for the Week, Month, or the Quarter
You can click the Insights icon from the left side navigation menu to see detailed search information to help you understand how people found you.
This information includes:
How customers searched for your business (direct, discovery, or branded)
Queries users typed in to find your business
Where customers viewed your business (from Search or Maps listings in Google)
What types of action customers took (clicked on website link, requested directions, or clicked the phone number to call you)
When and how many times a customer called your business
The number of customers who clicked the phone number to call your business
Areas from which customers request directions to your business
Number of times your photos or videos have been viewed by customers
Other important information
When it pertains to phone calls produced from Google My Business platform, you can track how many calls were made when visitors clicked the Call button or phone number link from your profile.
You get to see if there's enough volume.
You can also see the most popular days of the week and times of day that people called you.
These are some powerful (and free) insights that you can leverage when it comes to making the best decisions moving forward for your business!
Managing Your Google Reviews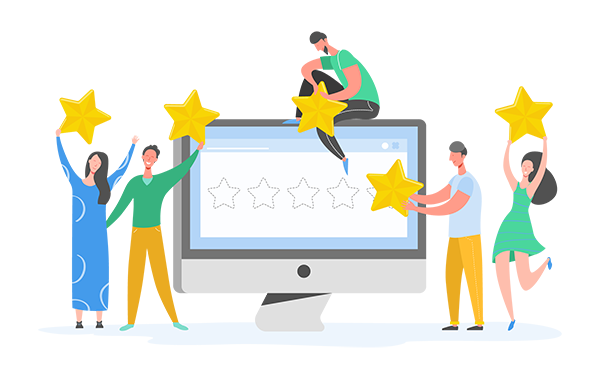 Managing Google reviews is something you really want to make sure that you do because reviews carry a lot of weight when it comes to local rankings.
To see and manage your reviews, click on the Reviews icon from the left side navigation menu.
Try to respond to every single review, whether it's good or bad.
Respond to negative reviews in a way that makes your business look attentive and customer focused.
You want to make sure you find a way to communicate with those people that don't have the greatest experience with your business in a way that you turn that bad experience into a great experience for that customer.
Unfortunately, poor reviews are a reality, but you can show your professionalism by responding in a respectful, helpful manner.
Other prospective customers will take into consideration your responses to bad reviews just as much as they do with the reviews themselves.
You're not going to be able to satisfy all people, and some people are going to have negative things to say about your business and the experience they had with your business.
That's OK.
I want you to recognize that is an opportunity for you to turn someone that doesn't like your business into a raving fan of your business.
Sometimes you may have to swallow your pride and let the customer be right.
By doing this, you can save them as a customer and potentially curtail whatever bad things they were going to say about your business to others.
By doing this, you show that you are a human, that you understand and have empathy for their situation, and that you're willing to work with them to help resolve their situation.
This goes a long way, not only for the customer, but also for those other people reading your reviews and your response to your reviews.
This is really powerful.
Don't pick and choose which reviews you respond to; it's best that you respond to all reviews.
Syncing Your Google Accounts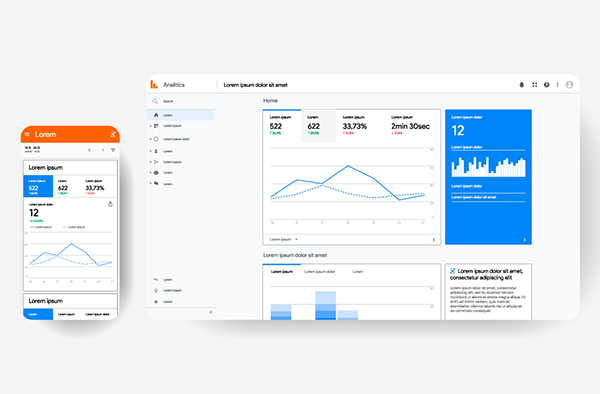 In Google Analytics, you can tie in your Google Analytics account with your Google My Business listing.
In fact, we recommend it.
It would be best for you to have all your Google accounts, including YouTube, under one Google email if possible for your business.
If it's not possible, that's okay.
The more Google services you can connect to your one Google account, the better. In the eyes of Google, this makes your business look a lot more legitimate than by not having those accounts connected to just one account.
Advanced Ranking Techniques to Increase Your Online Visibility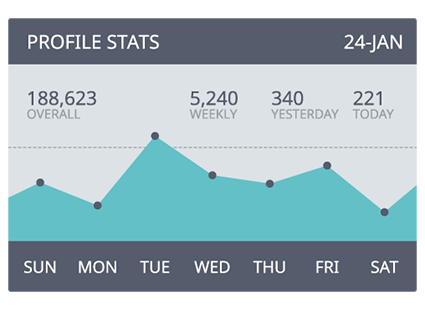 We've covered some of the basic ranking and optimization techniques to implement into the ranking of your Google My Business and Google Maps listing.
Now let's jump into some advanced ranking techniques to help you gain an advantage over your competition.
Tips and Tricks for Addresses/ Service Areas
Within the Google My Business profile, whether you have a brick-and-mortar location that people visit or you provide services in a specific service area (or both), you will want to be able to let Google know where you are looking to drive traffic from.
You want to make sure you set up the radius properly inside your address area or your service area.
That way you have at least a 15-mile radius to ensure that you cover the area where you are hoping to reach customers by telling Google that these are the areas where you want to show up.
If you are a home service business, you are able to actually list different service areas if you service your customers' properties.
For instance, a plumbing company may service a 40- 50 mile radius from their place of business.
These are the businesses that go out and service homes, residences, properties.
You want to maximize the information you share about your service area.
Go ahead and add your target cities, counties, states, neighborhoods and/or zip codes that you want your listing to show up for.
You are allowed to add up to 20 location identifiers to your listing.
Try your best to use all 20 locations to maximize your local reach.
Within Google My Business, to add these locations, click the Info icon in the left side navigation, then click the pencil icon to the right of Add Service Area.
Once there, you can add your target locations.
This is a key factor when it comes to optimizing for Google Maps positioning.
Encouraging and Managing Reviews
As I mentioned earlier, you'll want to respond to all reviews, good and bad.
Many business owners avoid responding because they don't know how to or don't want to address negative reviews.
Make sure that you respond positively back to all good reviews, and make sure you respond positively or in a way that helps the person having a negative experience have a positive experience with your business.
If you can turn an unhappy customer into a raving fan, I promise that it will benefit your business greatly.
I've seen how powerful and positive these reviews can be for businesses, so you want to make sure to maximize the opportunity by responding to all your reviews on Google.com and anywhere that people leave reviews for your business.
Responding to reviews goes beyond customer relationships; it is also considered an advanced ranking technique.
In fact, individual factors like high numerical ratings, quantity of reviews that contain text, and keywords in Google reviews matter.
In addition to responding to reviews, don't be afraid to ask satisfied customers to submit reviews.
The more positive reviews, the better!
NAP Foundation for Citation Building
The next advanced ranking technique to consider is NAP, which stands for Name, Address, and Phone Number or NAP+W – Name, Address, Phone Number + Website.
NAP consistency are key when it comes to local rankings.
A consistent NAP, along with reviews, are two core elements that will help you continue to open the ranks on Google Maps and Search.
The more you can maximize those opportunities, the better chance you have to rank higher.
Having a consistent business name, address, and phone number on relevant directories and websites across the Internet is also a solid foundation for citation building.
A citation is a mention of your business name and contact information on a third-party website like Yelp or the BBB as a general example.
You want to be able to add your business to pretty much every relevant online directory you can and you want to use the exact same NAP on every directory site you set up.
These can be general directories like:
These are all general business directories online.
Then there are also niche-specific directories.
For instance, for the general contracting companies, you would use sites like Houzz, which focuses on general contractors, building ideas, design ideas, and other topics like that.
Or maybe even BuildZoom, which is specifically for builders.
That would be a relevant niche-specific citation for a general contractor.
You want to find relevant, industry-specific citations or directories that will best support your business online and help translate to Google what your business is all about.
Every action you take online and every business profile you set up online is telling Google a story about your business.
That's why it's really important to make sure that you don't just create an online profile any directory—focus on relevant online directories that make sense for your business.
You will get dinged if you are just filling out random directories that really aren't relevant to your business.
A Note About Google Maps Visibility Based on Customer Location
It's really important to remember where your customers are located.
When they're searching on Google.com, for instance, you're hoping your business shows up even if your searchers happen to be twenty miles away from your business.
Google actually takes into account the searcher's IP address and where they're located.
That may influence where and when your business listing shows up on Google Maps.
Don't get discouraged if your business just doesn't show up 20, 30, 40 miles away from your business location.
That can happen.
Now, do you want them to show up on searches that are 20,30, 40 miles away from your business, if possible?
Absolutely.
You want all the exposure you can get.
But the chances of that happening are super slim because Google takes location into account when people are searching for services through their search engine.
Wrapping Up
Let's review what we've covered in this Google My Business marketing guide.
These are all very important things to help you get free high-quality leads from Google My Business.
So Google Maps is Google My Business.
It's on the same platform.
You access everything there, including:
The PIN for your business location
Back office visibility of your Google My Business marketing dashboard
Insights
Your business information
Managing and responding to Google reviews
A link directly to your Google Search and Maps listings
Be sure to fill out your dashboard completely as outlined above for best results.
Every opportunity to fill out and optimize your profile is really going to help you when it comes to your ranking factors on Google.com.
Just think of it this way…
Is Google going to be more excited about a profile of a business that's 80% filled out or another one just like it that's 100% filled out?
Google will give preference to the one that's complete because it looks more legitimate and provides a better experience for its users.
Why does that matter?
Because Google, just like you, has its own website, Google.com.
Google's job is to provide searchers with a great user experience just like your goal is to provide a great user experience to your potential and current customers via your website and other online properties.
If your website or your Google My Business listing doesn't provide a good experience for the Google users that Google sends to your listing, then there's a good chance it won't want to send much traffic to your listing because it could potentially provide a poor user experience.
Ultimately, not only do you need to fill out this profile completely, but you should fill out online company profiles completely that are related to your business.
That way Google and all the other search engines and places online think that you are a legitimate business, no matter what size you are.
Always be consistent with your NAP (name, address, phone number).
This is key because if there are any slight variations in your name, like you have an "Inc." in the end on one version and a version without it, that can cause confusion.
Google is basically your anchor to your NAP program, your citation program.
You want to make sure your name, your address, and your phone number are exactly the same on Google, your website, and other online listings like Bing, Yahoo local listings, social media channels, Angie's List, the Better Business Bureau, Yelp, and the like.
Lastly, you want to make sure you're getting online reviews from your customers.
Ideally, these would all be five-star reviews, but that's not realistically going to happen, especially if you're servicing enough people.
It just comes with the territory.
That's fine.
The most important thing is to make sure you get consistent business reviews.
In addition, you want to follow up with every review, good or bad.
That is really where we want to go when it comes to maximizing opportunities with reviews.
Having your Google My Business listing properly set up and optimized is a critical step in developing your company's rock-solid online foundation.
If you're not building on a solid foundation online, the energy and effort you put into your online presence moving forward will be compromised.
We can't emphasize this enough.
Once you have followed the steps in this Google My Business marketing guide, remember to check your listing often to update your information, add photos or videos, respond to your reviews, publish posts, and see what new features might be offered.
By staying on top of your listing, you will reap the benefits of greater visibility in local searches.
Want Our Team To Help You Make Your Google My Business Listing More Visible? Send Us A Message Here