Heating and Cooling SEO Marketing Generates 99.29 Website Calls Per Month for Mom & Pop Company
Heating and cooling SEO and other proven digital marketing strategies help a Mom and Pop HVAC company generate new their own exclusive leads, appointments and sales in very competitive HVAC market.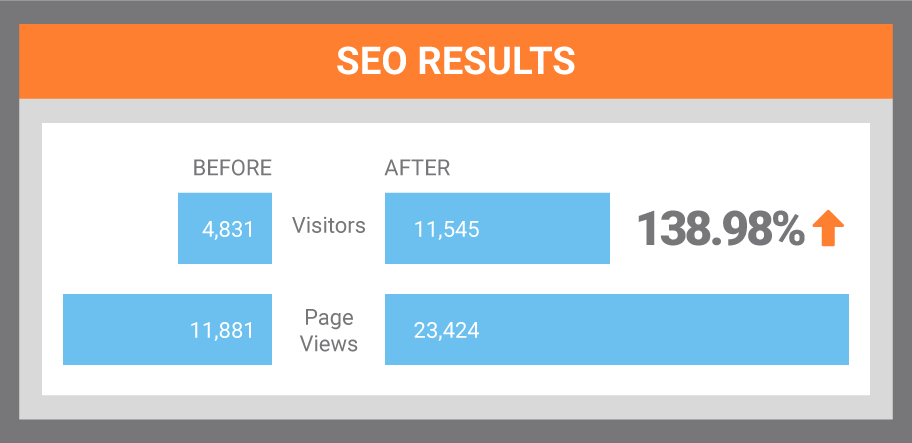 On Time Air wasn't satisfied with the digital marketing agency they were using.
They felt like they were just a number to the company they were working with and struggled to generate any real leads from Google.
So, they set out on a mission to find an online lead generation company that would help them generate their own exclusive internet leads.
On Time Air's goals were simple.
They wanted to increase their overall visibility online with a strategic heating and cooling SEO marketing campaign in order to produce phone calls and service request leads.
To get things started, we put together a custom internet marketing plan that was sure to generate the exposure online that their company desired that would be ultimately help them build an Unstoppable Online Lead Generation Machine that generated their own leads for a long time at a very affordable cost-per-lead.
The Attack Plan
SEO Marketing to increase website visibility
Social Media interaction to reach out to potential customers
Monthly Email Newsletter to keep in touch with customers and look to earn reoccurring revenue
Lead Tracking to better optimize marketing strategies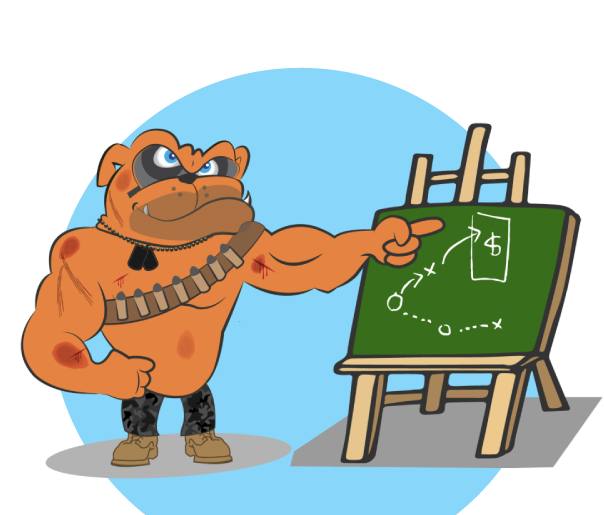 The plan was designed with the specific needs, priorities, and desires of the HVAC market in mind, positioning the company for successful targeted marketing in their specific field.
Here are the main highlights of the On Time Air marketing and lead generation campaign:
SEO campaign increased organic website traffic by 138% 
Earned 1st page Google rankings for YouTube videos
64% open rate on monthly email newsletters
Increased social media engagement through Facebook
Generated an average of 99.29 phone leads per month from their own website
Listen to what Kristi, the owner, has to say about the success of his digital marketing campaign, and how it's been working with the team at Online Visibility Pros:
Keep reading to learn the details of how we achieved our digital marketing goals.
#1.  Search Engine Visibility
Our first priority was to focus on implementing our proven heating and cooling SEO strategies to rank website pages, blog posts and videos organically on Google.
Think of each of these pieces of content like a 24-hour open for business sign.
People are always searching the internet, and they'll find your business if your content assets are ranking well and visible.
Targeting specific HVAC keyword search terms, implementing  local SEO strategies, and utilizing our own proven digital marketing techniques increased web traffic from 4,831 visitors (in the year prior to working with OVP) to 11,545 visitors (in the year working with OVP).
That's a 138.98% increase in organic traffic.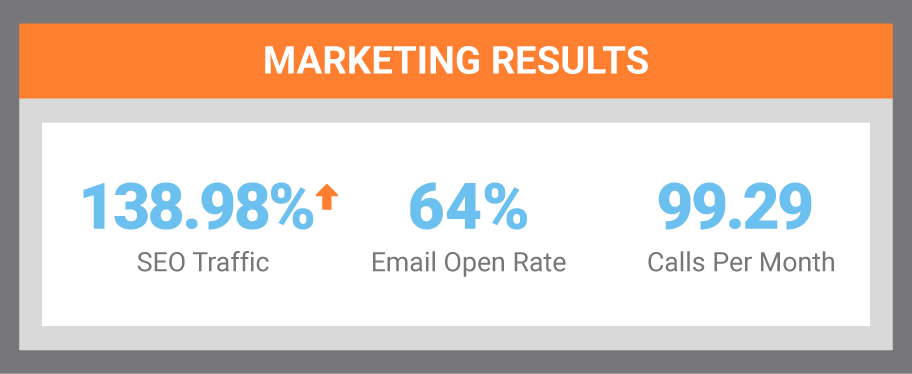 Heating & Cooling Content Marketing
Creating the right content to attract the right crowd had a major impact for On Time Air's website and their overall SEO marketing efforts.
Their high-quality blog posts from the expert started to command attention from potential clients searching for answers to AC and heating questions.
These articles help positions the Mom and Pop HVAC company as an expert in their industry and a trusted source of information.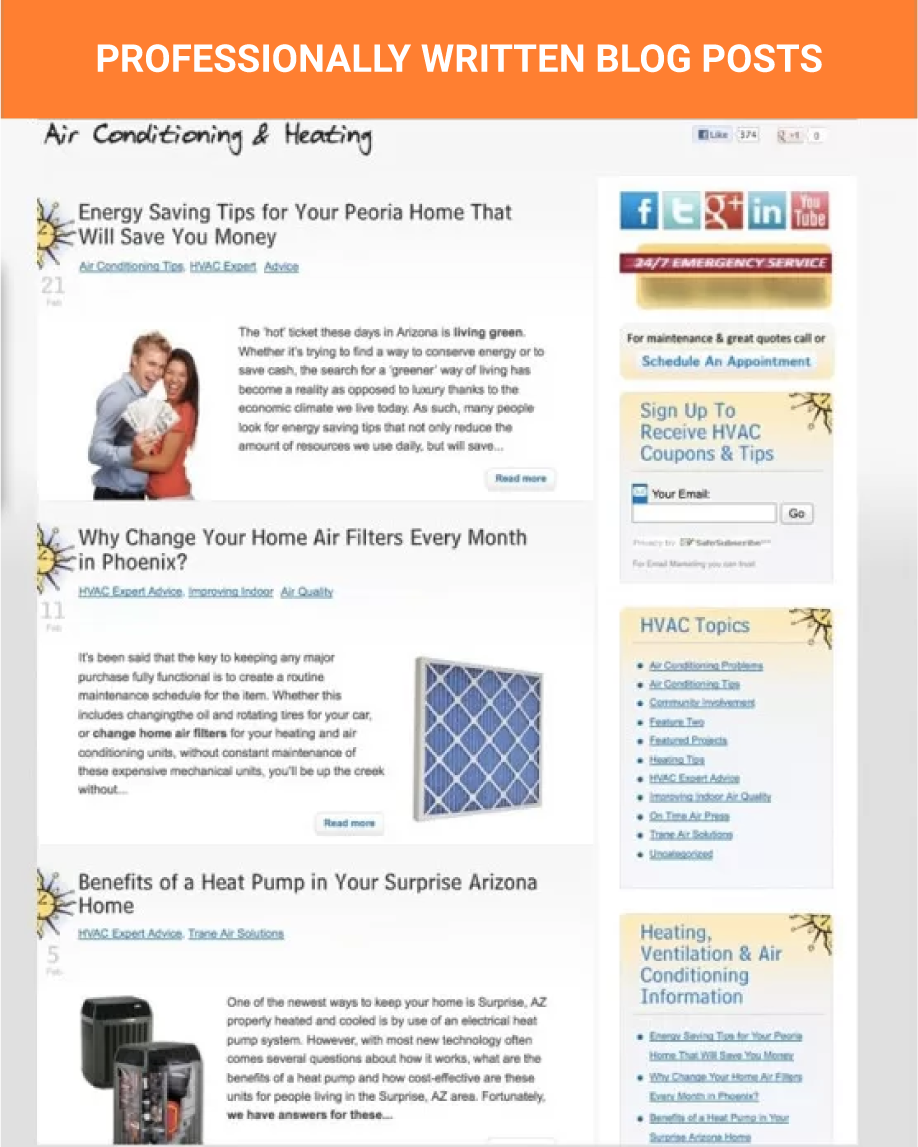 Boosting Video Visibility on to Google's 1st Page
People consume information in many different forms online.
Getting On Time Air's YouTube videos on the first page of Google goes a long way in helping to showcase their heating and air conditioning expertise and position themselves as an authority in the HVAC industry.
It was also a huge boost for their heating and cooling SEO campaign since now the company had more than their website showing up in the Google search results.
The screenshots below show both placement and video position within this competitive field.
#2.  Social Media Interaction
Next, we focused on generating interaction on On Time Air's Facebook business page.
By helping the company keep a positive relationship with their Facebook followers showed their followers that they truly cared about customer relations.
In addition, the social media interaction that was produced by creating engaging posts on the company's Facebook page helped their SEO marketing campaign perform even better.
Why?
Because we believe a concept called "social velocity" is a key factor in the SEO algorithms on Google and the other search engines.
When your brand outside of your website is producing social signals (such as social media likes, comments, shares, business reviews and lots more), this only helps the search engines understand that your company is an authority in your niche online.
#3.  Email Newsletter Campaign
Finally, we implemented a stellar Email newsletter campaign to keep On Time Air Conditioning & Heating's brand top of mind with current customers.
We were able to implement custom emails with heating and AC specials that could easily generate business from customers that had already formed a relationship with On Time Air Conditioning & Heating.
Monthly Email Newsletters to Customers
Our most successful strategy for increasing On Time Air's brand recognition and gaining repeat business was the implementation of monthly company email newsletter campaign.
If you own or help run a home service business similar to this company, email newsletters are one of the best ways to communicate to your current, past and future customers.
The email newsletters that we put together and ran the On Time Air generated a 64% open rate.
Pretty impressive even its a warm customer list.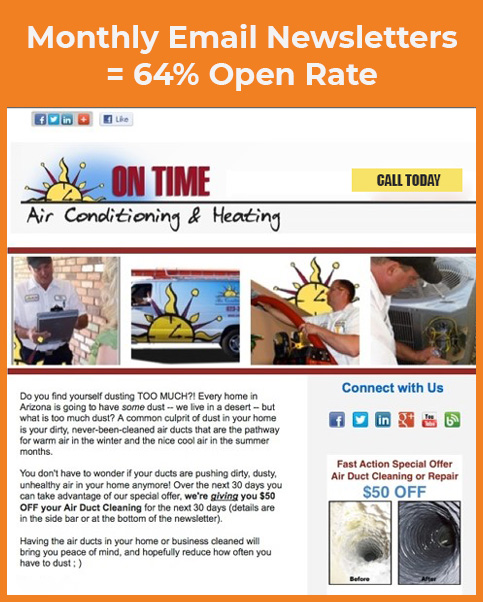 #4.  Tracking Phone Calls and Service Request Leads
We were able to successfully record the phone leads that came in by using a call tracking system.
By implementing this type of phone tracking system allowed us to clearly see that the website produced an average of 99.29 legitimate phone leads helping to validate all of the efforts going into promoting the company website.
This was s a significant improvement from the previous year's marketing efforts with the "Big Box" digital marketing agency where they felt like just a number in the agency's system.

Digital Marketing Results for "Mom & Pop" Heating & Cooling Company
The tailor-made digital marketing strategy that we produced for On Time Air produced great results!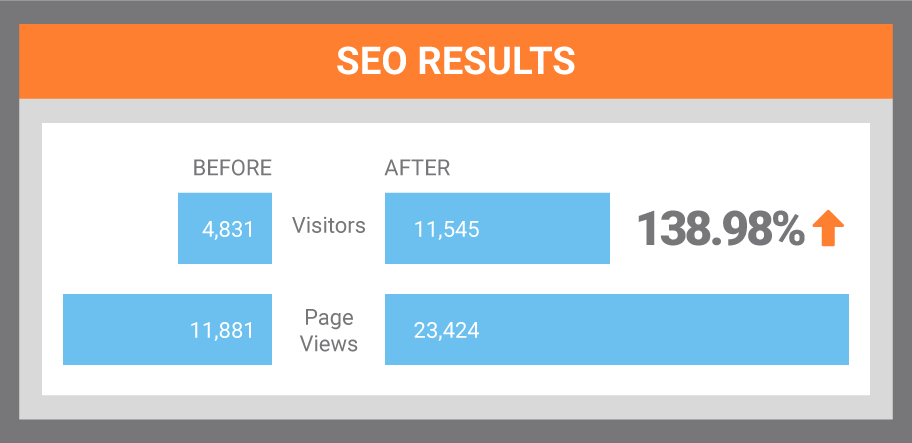 Our time-tested local SEO  and digital marketing techniques and strategies to increase business visibility for this Mom & Pop heating and cooling company produced over 99 phone leads per month.
Enhanced web pages and blog articles gained an impressive amount of organic traffic, and their new YouTube videos were showing up on Google's 1st page.
Engagement on their Facebook business page increased quite a bit.
And the company established a monthly email newsletter that generated 64% open rate from current, past and prospective customers.
Let Us Do the Heavy Internet Marketing Lifting for You
The partnership with Online Visibility Pros proved to be extremely beneficial for On Time Air.
We produced a rock solid SEO marketing results for them to help them build their own Unstoppable Online Lead Generation Machine for their company.
These outstanding results show just how valuable the right SEO and online lead generation company can be for any business.
We also helped On Time Air: 
Save Time
Partnering with Online Visibility Pros freed up a significant amount of marketing time that On Time Air could be using to focus on answering those leads, going on sales calls, and closing deals.
The trial and error approach of designing a campaign themselves would have resulted in many business hours wasted on research and implementation.
Our team's comprehensive and up-to-date marketing campaign reporting allows On Time Air to stay ahead of their competition and expand on their rock solid digital footprint.
Save Money
On Time Air realized that the impressive results of our marketing campaign would have taken months, and a great deal of money, to achieve themselves.
The costs of dedicated in-house employees, employee training, software, research and time spent would have added up too quickly.
Partnering with our team freed up the company to do what they do best–serving their customers, while we saved them time and money by implementing time-tested strategies to grow their business.
The custom heating and cooling digital marketing strategy put together by our team really hones in on each specific area that On Time Air needed help with.
Then, using our team of highly qualified SEO experts, we implemented our unique system to produce the results that every business deserves.
These results certainly did grow their business in the right direction.
Let our team take care of your digital marketing by sending us a message here or giving us a call at (888) 593-0505
Want to embed this infographic on your website?