Social Media Marketing Guide for Service Businesses
Our team has heard every excuse in the book from businesses as to why they don't have a social media presence.
Excuses like…
We don't have time.
We don't have anything to say.
We don't want to open ourselves up to negativity.
We can't tell if it's working.
I just don't know what I'm doing.
If your business is not active on social media, you're missing out on a big opportunity to increase your visibility and open up a new channel of communication with your customers and prospects.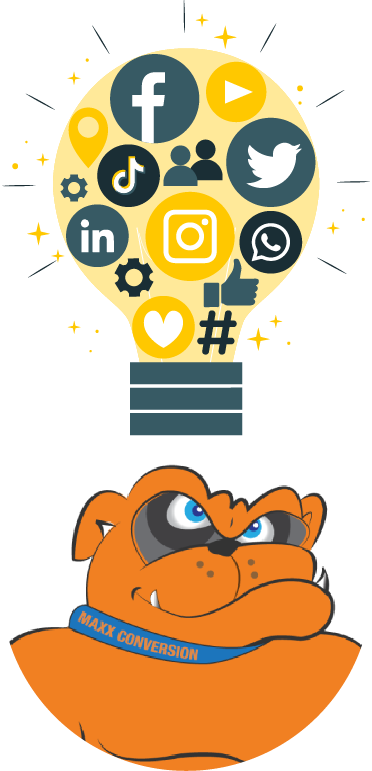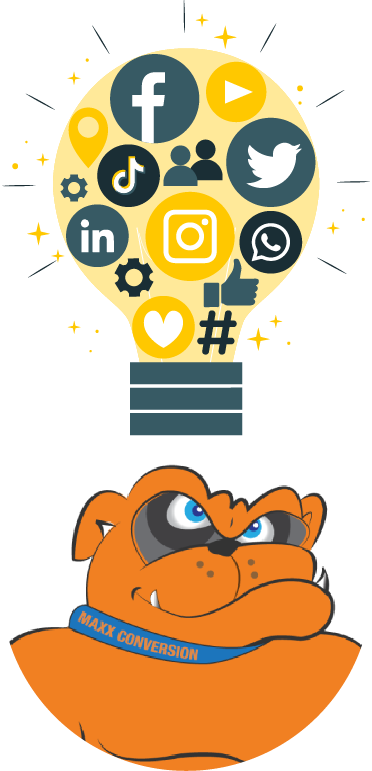 The fact of the matter is your target audience is definitely using social media and you need to be a part of the discussion.
With that being said…
Here are the topics that will be covered in this social media marketing guide for service businesses:
Why social media is important for your service business
Where to start when it comes to social media marketing
Tips for creating social media posts
Paid advertising options for social media
After that, we're going to discuss the next steps so you will feel confident moving forward with social media marketing for your business.
GOAL The purpose of our social media marketing guide is to help you feel comfortable representing your business on social media.
Why Is Social Media Important?
Social media is incredibly important because there are a ton of active users.
Check out these numbers.
As of May 2021, there were:
Over 2.74 billion monthly users on Facebook
Over 2.29 billion monthly users on YouTube
Over 1.22 billion monthly Instagram users
Over 690 million users on LinkedIn
Over 353 million monthly users on Twitter
And over 442 million monthly users on Pinterest
(Source: Statista)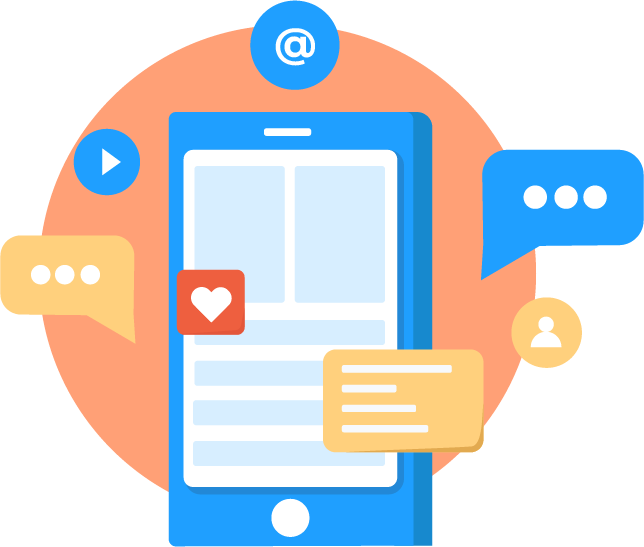 That is quite a large audience to tap into, which can ultimately help you obtain leads and customers for your home service business.
Social media is really important because it allows you to connect with customers on a deeper level, so they understand what your business is all about and what you are up to.
Remember, the average person in the United States spends over two hours a day, roughly ten hours per week, on social media.
That's quite a lot of time.
So it's definitely a place where you want to show up in front of your target customers.
Referrals on Steroids!
Social media is really a platform for word-of-mouth referrals on steroids.
People simply have to feel confident enough to ask their network about a business, and boom, they are going to get answers quickly.
Improved Search Engine Rankings
Another reason social media is important is because the more active you are on social media, the better chance you have of improving your search engine rankings.
If you value traffic coming from search engines like Google, Bing, and Yahoo, then you want to make sure your social media accounts are active.
This can give you the advantage over your competition if they are not active on Facebook or any other social media platforms relevant to your service business.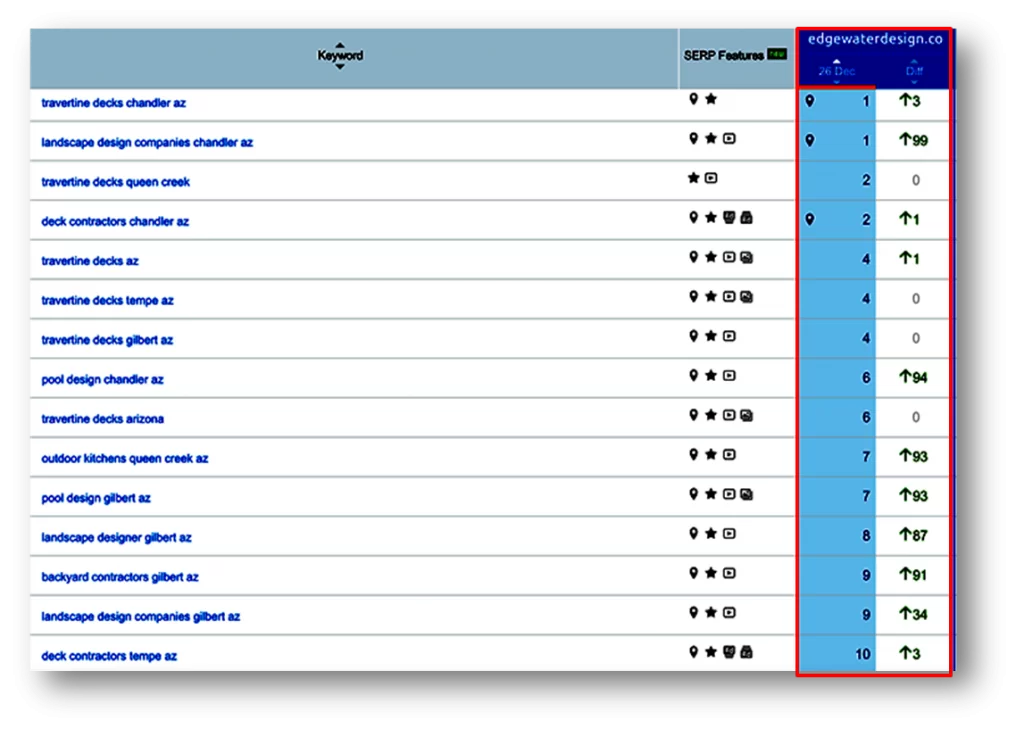 Many of the social media platforms out there offer you great customer or follower insights, page insights, and data about the people following or interacting with your page.
You are able to see
how people are interacting with your page or specific posts
what your audience finds engaging
where people are clicking, what people are sharing
and much, much more
It's really helpful to understand what types of posts and content your followers enjoy most.
Which Social Media Platforms Should I Start With?
Facebook Business Page
I recommend starting with a Facebook business page.
As with every social media page you set up, start with a good, clean URL, one that matches your business if possible.
Pro Tip: If its possible, try to make sure your URLs are consistent across the board so people can easily find your business, no matter what social media platform they are using to search for you.
Google My Business Page
Next you're going to want to set up your Google My Business Page, as this is actually your anchor to your Google Maps listing, your YouTube channel, and what we call your name, address, phone number program (NAP) for local SEO optimization.
Having a verified Google My Business listing will help with your local SEO and maps SEO efforts when it comes to your lead generation online.
You can also create posts that will be visible to those searching for you.
LinkedIn Company Page

LinkedIn is an enormously powerful page for any business, so I recommend setting your LinkedIn Company page up next.
Here are tips to help you set up your LinkedIn Company Page properly:
Use proper branding for your profile and banner images.
Optimize the information you add with keywords.
Fill out the business profile as completely as possible.
LinkedIn is a smart place to have your business set up.

YouTube Channel

Your YouTube channel is connected to your Google account.
Be sure you set up your YouTube channel; it is important anchor website online for your business.
Even if you don't upload any videos, it is a great opportunity to set up a profile and look professional.
You can also add links to your profile, which can help you get some more link juice and SEO love to your other social media sites and to your brand across the board.
Twitter Profile

Twitter is another social media channel where you want to set up a profile for your business.
If you don't think you're going to use Twitter or some of these other channels, that's fine.
Just make sure you claim your business profile and get that custom URL set up. A
dd a profile image, a cover image, and maybe a couple of relevant posts about your services.
Setting up these basic things will get you off to a good start so you can leverage your social media profiles from an SEO perspective and make sure that you own more online property around your business brand.

Pinterest Business Profile

Pinterest is another great social media site to get your business set up on.
Obviously, this platform is very image focused and allows you to create different boards pertaining to different topics of interests.
Pinterest is a great place to showcase your quality work.
Instagram Profile

Instagram is another key social media platform where you can showcase your images and video.
It also serves as a great anchor for your business brand online.
Tips About Social Media Posts
Let's cover some tips for social media posts, like when and what to post to your followers and to your lists.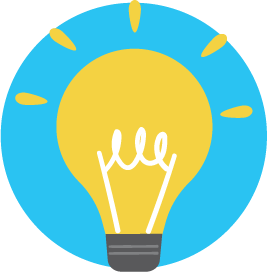 When to Post on Social Media
Ideally, you will want to post daily.
Posting at least once a day on places like Facebook, Twitter, LinkedIn, Pinterest, and Instagram will maximize your ability to reach your target audience.
Depending on where your target audience is, that is where you will want to post most consistently.
If you or someone on your team can create daily posts, that would be awesome.
If you're not able to post every day, try posting a couple times a week.
You just want to make sure that you are posting consistently and that you are providing great value with what you are posting.
How can you provide great value on social media?
Try to provide relevant, valuable, useful information that your ideal customers will appreciate.
Examples of this would be:
Sharing pictures or video of projects you are working on or work you have completed
Asking your audience their opinion on various things related to your work
Sharing special offers, promotions,and time-sensitive deals
Posting on social media sites like Facebook, LinkedIn and Instagram is a quick, easy way to get this information out to a large number of people at once.
Video Sharing
Native Facebook videos actually get more views than YouTube videos when they are posted on the social media giant.
This is why it's important to not only post your videos on YouTube, but also to upload the raw video to Facebook as well so it has its own post and link.
Because the raw video is shared and uploaded directly to Facebook, it will actually most likely be shared a lot more than it would be shared as a YouTube video.
You can upload some for of videos to Instagram, LinkedIn and Twitter as well.
Paid Advertising - Social Ads
Let's talk about some social media paid advertising opportunities that may help you drive more traffic to your offers or your business, and hopefully increase the number of leads, appointments and sales you bring in.
Let's use Facebook as our example of paid advertising.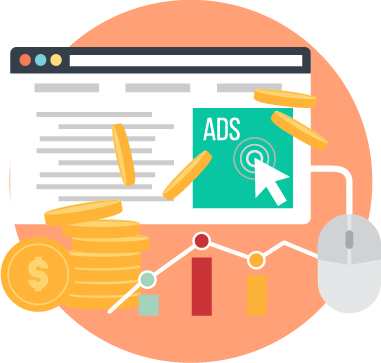 One of the most important things to do when planning your social media paid advertising campaign is to first, choose your objective.
When it comes to Facebook there are lots of different objectives, and they are tied to the type of campaign you choose to run.
For instance, there is a menu of options you can choose from when determining what your marketing objective is.
If you're looking to create awareness, you could boost your posts.
This is an extremely popular Facebook Ad option.
You could promote your Facebook business page to gain likes and followers.
You could reach people near your business.
You could increase brand awareness through a couple of different paid advertising options.
Consider the action you want your audience to take, whether it is sending people to your website, getting installs to your app, raising attendance at your event, maybe getting video views, sending people to your brick-and-mortar location, or collecting leads for your business.
Because this social media marketing guide is focused on home service businesses and contractors, you really want to focus on sending people to your website in order to generate more leads for your business.
The ultimate goal is to drive targeted traffic from these highly trafficked social media channels to your website and your offers.
For example, you will want to create an irresistible offer to promote on your social media channels.
When people click on your offer, they should be taken to a dedicated landing page on your website where they can follow your desired call to action, whether it is a phone call, request for service, or other action.
That is the end goal.
Where will we drive traffic from?
First and foremost, what about Facebook?
With Facebook ads, you can drive targeted traffic from Facebook to a landing page on your website.
You could also run ads and drive traffic from Twitter, LinkedIn, Instagram, Pinterest, and YouTube (in many different ways).
It is worth noting that YouTube is the second largest search engine behind Google, and Google owns YouTube.
You would actually be running YouTube ads through the Google Ads platform, but YouTube is a powerful way to drive targeted traffic to your site as well.
Remember, we're sending them all back to our landing page where that offer is and where that contact information is to take the next step.
The next paid advertising method we will cover is kind of like a bonus.
Boomerang traffic source through retargeting.
Facebook Retargeting can help you reach people who have already visited your website by getting you back in front of them as they explore Facebook and Instagram properties.
How does it work?
First, you add The Facebook Pixel, a snippet of code, to the back-end of your website.
Then, when someone visits your website, they get cookied.
When this visitor goes back to Facebook or Instagram to scroll through their news feed or otherwise interact, your Facebook Retargeting ads are going to follow them around and show up on the right side of their feed or in their actual news feed.
Upon clicking the ad, it drives people directly back to your offer, giving you a second chance at a lead.
Facebook Retargeting gives you a second chance with your website visitors who were considering taking you up on your offer, but didn't follow through the first time.
Another aspect of Facebook Retargeting that is critical to understand is that fact that retargeting ads are like online billboards, but these online billboards only cost you money when someone clicks on one.
All of the thousands of ad impressions that don't get clicked on but viewed by previous website visitors are essentially FREE branding that follows your website visitors around Facebook and Instagram in this case specifically.
That's kind of a big deal when you really think about it.
The next step when it comes to social media marketing for your service business is to increase likes and follows. If not sure about the entire process you can also get help from social media marketing experts.
Get Those Free Likes and Follows Naturally
Naturally, first and foremost, look to maximize your "warm market."
This would include potential customers whom you've had some type of relationship with or contact to, such as friends, family, staff, and the like.
Ask those people to share your page so additional people in those networks can join and follow your page to see what's going on with your business and your brand.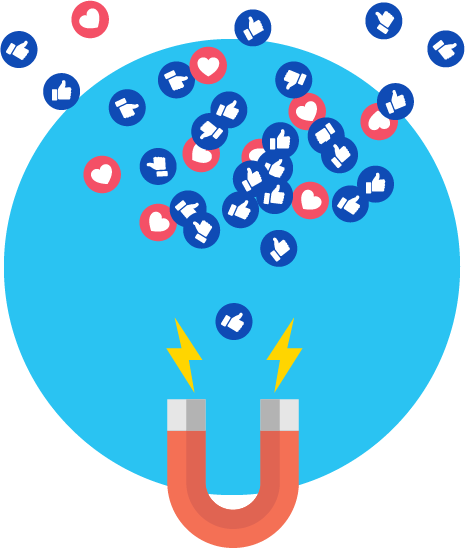 Here are some other ideas to get more likes and follows:
Include social media icons on your website so visitors can easily click through to your social media sites and follow your Facebook page, your Instagram page, or whatever it is they like to use.
Include social media links in your email signatures.
Encourage people through a dedicated email to follow your social media accounts.
Add your social media links on key business profiles online like bbb.org, which is great because people are going to go visit your BBB page, especially if you are a service business, to see if you're an A+ business. If they want to go deeper and learn more about you, they can go click on your Facebook link.
Do you best to be a real, authentic person.
Showing your personality and sharing what you are up to through social media will help you connect with your target audience.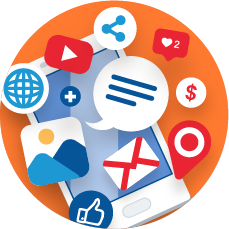 Also, when people give you compliments online and thank your company for the great job you did for them, be sure to respond to them in kind.
It's really important to connect with people who are mentioning your business online.
Let them know that you hear them and appreciate their feedback.
This helps tremendously with relationship building and long-term customer retention.
Try to acknowledge comments on social media within twenty-four hours.
If you can get back sooner, like within an hour, people will love you.
Your social media pages will really become a reliable source of communication.
It really does pay off to reply quickly to comments and questions, whenever possible.
Also, choose the right person in your business to manage your profile.
Select someone that is friendly, has a filter, and doesn't take constructive criticism too personally.
I've seen quite a few business owners respond emotionally to negativity.
That is a quick recipe for disaster for your business.
You really don't want to engage in that type of activity, which is why it is especially important to find the right staff member to manage your profiles online and portray your company in the right light.
Finally, stay away from sex, politics, religion, and other controversial topics whenever possible, unless that's what your business is about.
You don't want to risk alienating a large portion of your target audience.
We've covered a lot in this social media marketing guide.
Let's review to make sure you are on the right track as you move forward with your social media plan.
Set up your business on the major social media profiles.
First, establish a business profile on all the major social media sites, like Facebook, Twitter, LinkedIn, YouTube, Pinterest, and Instagram.
Post useful, sharable content.
Use social media to help build a fence around your customers and prospects by posting content they will appreciate.
Use these social media channels as vehicles to showcase your top-notch work and support, as well as the value you provide to your customers and clients.
This will make your company the go-to person in your business niche.
Utilize paid advertising.
Leverage paid advertising opportunities on social media based on your budget, the sense of urgency of your offer, and the number of leads you want to get.
This is all about pumping up the volume.
Paid advertising can be a sound move, especially for businesses with limited exposure or resources looking for that extra push.
Social media advertising on places like Facebook , where you can tap into a large audience specific to your local area, could be a very powerful way to get in front of your ideal customers and really move the needle when it comes to growing your business.
Where you advertise should depend on which platforms your target audience favors.
Once you understand where they are, it's all about providing an irresistible offer that your audience will be comfortable enough to click on.
Connect with your audience in a professional and authentic way.
Lastly, be real and professional on social media.
Don't post anything you would not want your mother to read or that you wouldn't want on the front page of a newspaper.
The fact of the matter is whatever you post online is pretty much going to be there forever.
Stay away from the things that really create major controversy for you and your business.
That could repel your target audience.
Keep a strong filter on social media posts and comments.
Implementing Your Social Media Marketing Plan
As you just learned in this social media marketing guide, popular social media sites, like Facebook and LinkedIn, are really the communication channels that your home service business needs to establish a following and relationship with your customers and prospects.
I would advise you to get to work on your social media plan if you haven't already.
Want to embed this infographic on your website?