Mold Inspection Company Increases Leads By 122% with Local SEO
Custom online marketing strategy helps a mold inspection company BOOST PHONE CALLS BY 122% through consistent blogging, improved organic search results and email marketing efforts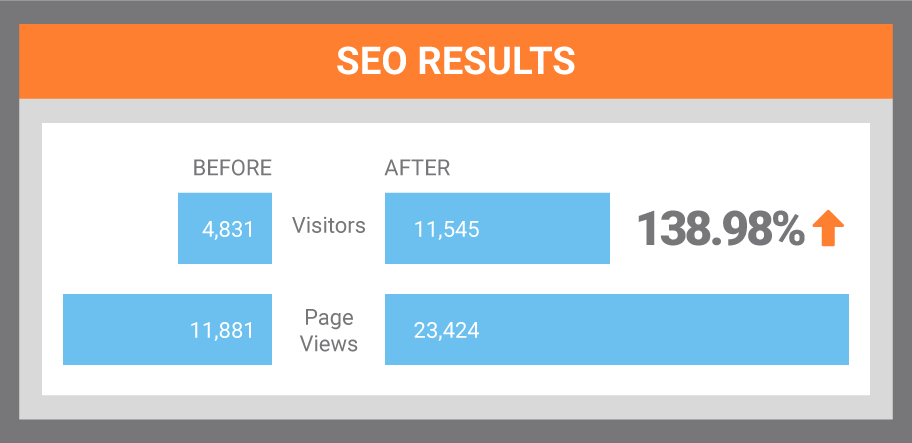 What would your bottom line look like with 122% more leads?
If your website is set up properly…
You would see a massive spike in leads and sales.
In this case study, we break down how our digital marketing experts helped a client get 122% more leads.
Challenge
Environmental Testing & Technology (ET&T) wanted to establish an online presence…
But they didn't have much experience in attracting high-quality leads.
Their expertise was in mold inspection.
So, ET&T set out to find a company with a track record of success in SEO marketing.
ET&T approached us in order to help them tailor a strategic Internet lead generation campaign to the mold inspection field.
This San Diego based environmental testing company wanted to achieve:
Improve Website with Lead Generation
Increase Targeted Website Traffic
Enhance Website User Experience
Create Solid Social Media Foundation & Brand Presence
Enhance Email Communication with Current, Future, & Past Customers
Increase Search Engine Visibility with Content (blog and YouTube) Marketing
Read on to discover how our experts developed a lead generation campaign that crushed the competition and increased business leads by 122%.
Solution
Before executing and planning our strategy, we performed a full site audit to help improve our clients website and here's what we've come up with…
Search Engines Optimization
We implemented a consistent blog publishing schedule backed by strong keyword research to improve ET&Ts ranking on search engines and ensure that their business was showcased in the best light possible for potential customers.
By publishing well-written and well-researched articles on a regular basis, ET&T was setting themselves up for trust and authority in their industry and building the foundation for a rock-solid digital footprint.
Email Newsletter Campaign
E-mail newsletters proved to be a crucial tool to ensure that ET&T stayed top-of-mind for their mold inspection customers.
This low-cost, high-reward marketing effort produced almost immediate results.
Custom e-mail campaigns with unique information and specials kept ET&T present in their customers' minds, strengthened their brand perception, and solidified their bond with their customers to ensure they would reach out to ET&T first for their mold inspection needs.
Social Media Profiles
Securing as much digital real estate as possible is important for any company trying to accumulate trust and showcase knowledge in their industry.
Building your social media presence helps you achieve that while making yourself:
More accessible to customers
Strengthens your branding
Increases your digital footprint
Framing yourself as a one-stop shop for all of your industry's expertise
These points are a direct representation of your business.
So staying in tune with customer needs and giving them information that is pertinent to the questions they want answered is crucial to gaining customers.
ET&T saw outstanding results unfold when we implemented our proven SEO techniques and practices.
Specifically the company saw 122% increase on website lead generation compared to the prior 10 months.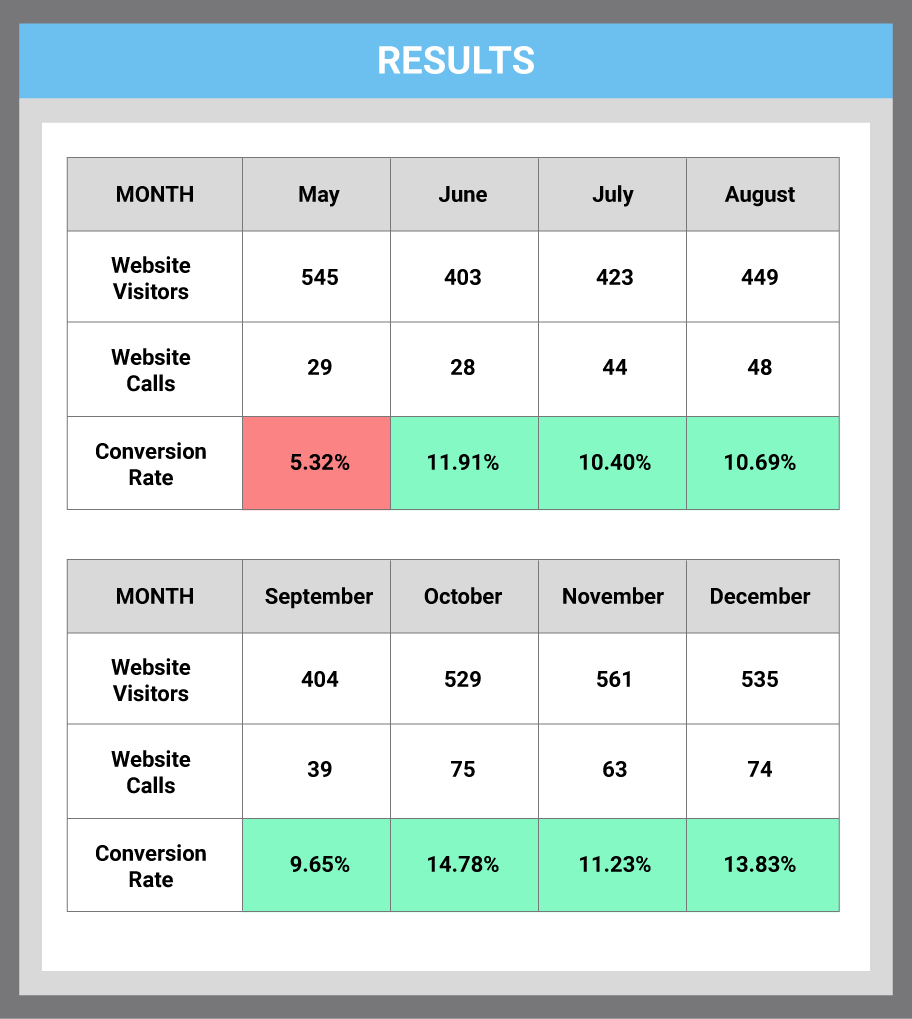 Client Testimonial:
I needed help to create an online marketing plan for my mold inspection company. The website, search engine optimization and social media marketing were the areas of focus. We chose to work with Online Visibility Pros and have been very impressed with their diligent and creative work. They started with a deep analysis of our web presence, our competition and created a plan. After implementing the plan we are getting internet leads into the business and when you search for our services plus a city, you see our website there. We have enjoyed our experience and the results. The team at Online Visibility Pros are experts in their field!
In the 10 months of working with the client, we fixed a number of issues and implemented strategies that helped increase their site's rankings, social media and email marketing campaigns.
Strategically Optimized Hyper Local Service Pages
We produced local service pages that allow potential customers from specific regions to find exactly what they are looking for.
Creating these pages allows companies to build additional authority in their niche.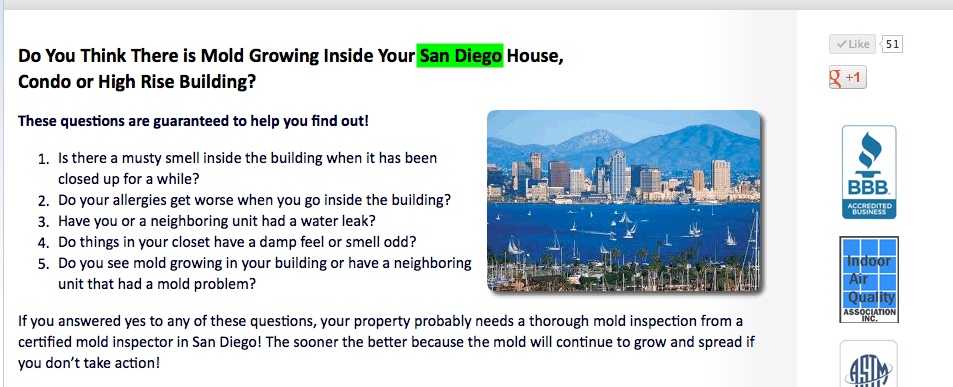 Blog Marketing Strategy with Highly Targeted and Compelling Content
By combining our own SEO techniques with proven keyword research tactics, we were able to increase organic traffic to the ET&T website.
From June to February (9 months), we acquired 4,691 visitors through blog marketing.
These visitors had never been on the website before.
You can see the amazing results in the screenshots below.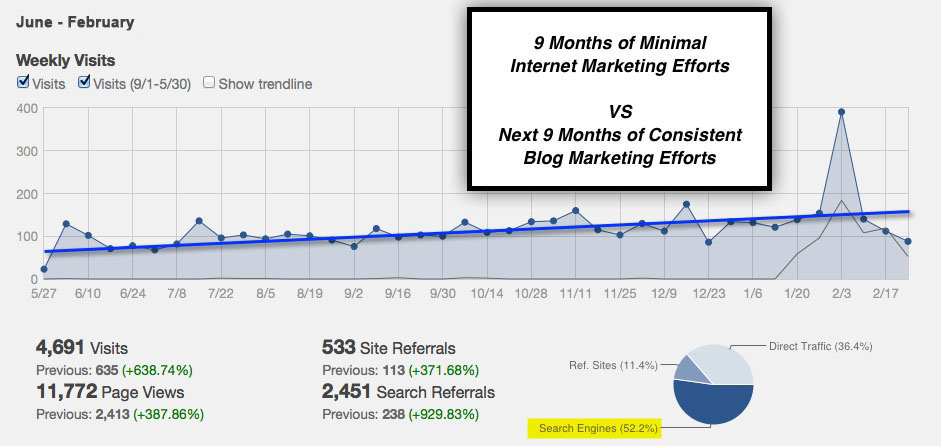 Achieving Top Ranking For YouTube Videos on Google
People search for different forms of media, so a YouTube video with 1st page placement on Google communicates to customers that you're an authority.
You can see that ET&T ranked 3rd in the search results for a keyword associated with ads, which means someone searching these terms is ready to make a buying decision.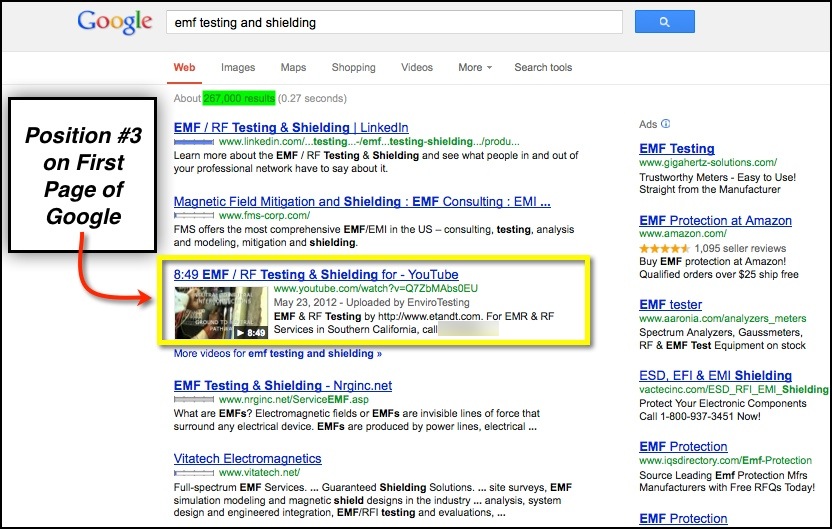 Social Media Pages Branded & Optimized
By properly branding and optimizing the social media pages of ET&T, we reached three major milestones:
We completed ET&T's social media profiles to position them as a big brand in the industry, building trust and authority.
We used SEO best practices to optimize every profile.
We made it possible for ET&T to communicate with customers directly through social media.  
Email Newsletters to Generate Instantaneous Results
ET&T was sitting on an email list over 5,500 and our team did everything we could to convince them to send out to their email list.
And once we sent the email, we were able to see how valuable their list actually was.
Out of the 5,556 people that received an e-mail:
23.8% opened it (1,024 people)
21.6% clicked through (221 people) to read more
That means 1,024 people opened the email and 221 people clicked through to their website.
Now that's an active and highly engaged list.
Take a look at the screenshot below to see the spike in web traffic coming from the email newsletter.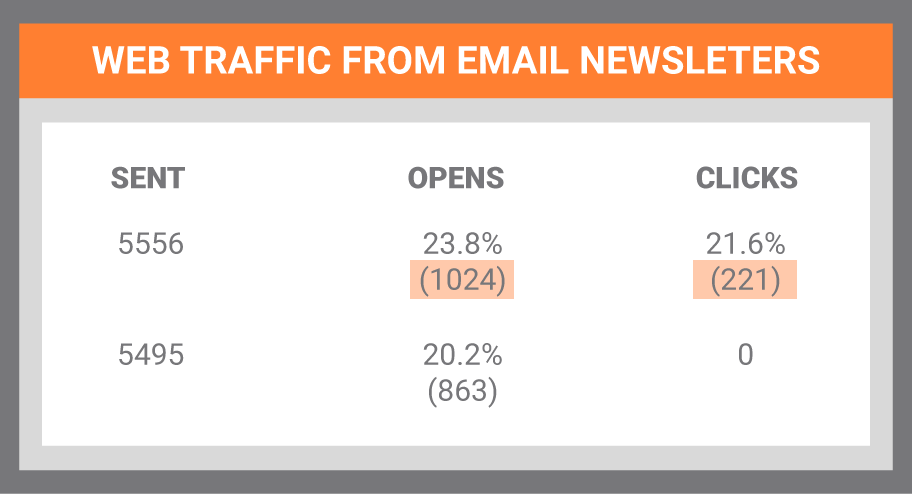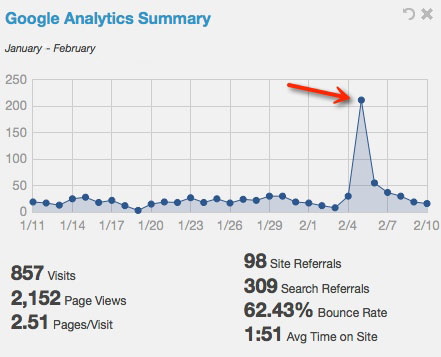 Phone Tracking System for Leads Generated Through Website
We added a trackable phone number to easily identify and track leads generated through the website.
From May to December (8 months), we generated:
420 phone leads, an outstanding 122% increase.
But the most important number here is the more than 50% increase in conversion rates.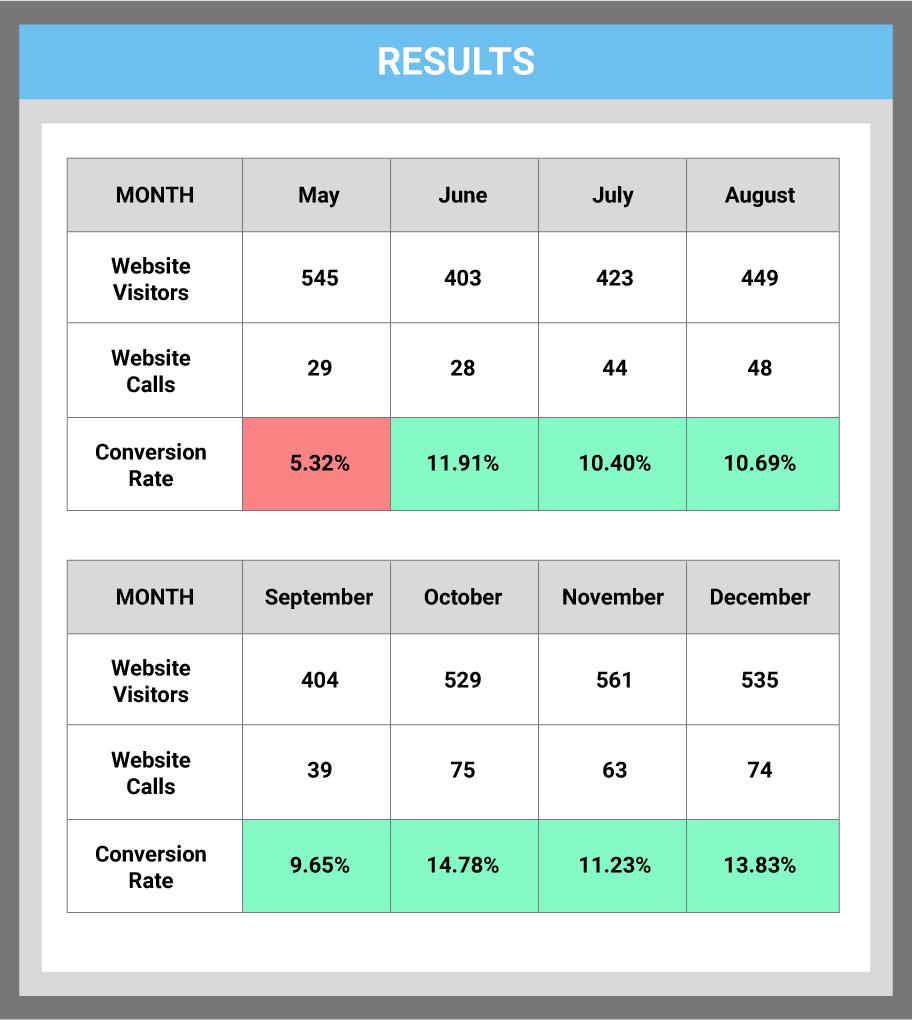 Let Us Take the Hard Work Out of Internet Marketing
ET&T was originally looking for a reputable company that would produce results.
The partnership with us proved to be extremely beneficial in taking their company to the next level and setting up an Unstoppable Online Lead Generation Machine in the mold inspection field.
You can see from the screenshots that building a long-lasting digital presence is easy with the right online lead generation company on-board.
Here are the main highlights of the ET&T lead generation campaign:
Generated 420 phone leads in 8 months (122% increase)
Successful email marketing campaign that generated 1,024 opens and 221 visits to the company website.
Branded and optimized social media pages to build trust with customers and enhance overall digital footprint.
Achieved YouTube video 1st page placement on Google for keywords with high commercial intent.
We helped ET&T achieve 2 things:
Save Time
Instead of wasting time researching and trying to implement online marketing tactics unfamiliar to them, ET&T partnered with us.
This allowed ET&T to remain focused on serving customers and doing what they do best: mold inspections.
While ET&T served their newly generated leads, our experts kept them up to date with comprehensive reports on how well the online marketing strategies were working and where they could expect to see business generated from.
Save Money
ET&T was over the moon with the results we had shown them.
It was much more cost effective for ET&T to hire us for their custom online lead generation strategy than to try and replicate the same results in-house.
ET&T would have needed to hire the staff, train them, and spend additional money on experimental marketing methods.
By hiring us, they were able to save an unimaginable amount of money and enjoy instant results
Creating a custom online marketing lead generation strategy for a mold inspection company had its challenges, but our team was able to get the job done and produce the results ET&T was looking for.
Our online lead generation specialists were able to use their unique strategy to help ET&T set the right digital foundation necessary to continue growing for years to come.