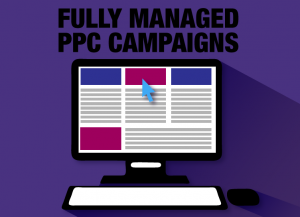 Done-For-You Google Adwords Pay-Per-Click Advertising To Drive Targeted Website Traffic
Take advantage of the fastest way to get the right visitors to your website and business offers without having to become an expert.
*MAXX PPC is exclusive to our Private Clients*
---
Let Us Do The PPC Heavy Lifting For Your Business
BE AWARE: Google Adwords Pay-per-click advertising is not an advertising strategy you want to cut corners and be lazy with. If you don't know what you are doing, you can quickly and easily flush your marketing dollars with no return to show for it, or violate a rule and get yourself banned.
Close tracking and knowing when to remove non-profitable keywords is critical for high conversion and successful online advertising campaigns. When done correctly, a well-run PPC campaign is a smart way to gain more Google visibility for your business FAST.
Our MAXX PPC Service Will Help You:
Quickly position your business on keywords with high commercial intent
Generate a steady flow of new leads, appointments, and sales
Without managing a single thing
What's Included:
In-depth keyword research to find the best opportunities to maximize your ad budget
Fully built out campaigns including ad groups, ads, and landing pages
Great copy and eye-catching graphics
Monthly tracking, analysis, optimization & reporting
---
How It Works
Step 1 – Tell Us About Your Business
Give us some information about your niche, website, target audience, top service, promotions, and budget.
Step 2 – We Plan & Build For You
Our team of PPC experts will research the best keyword opportunities and build out your campaigns, ad groups, ads and landing pages, complete with copy and graphics.
Step 3 – You Approve & We Execute
Once you approve your plan, we will get to work executing it.


---
F.A.Q.
What is PPC?
PPC stands for "Pay Per Click", also known as CPC or Cost Per Click. When you choose our PPC services, essentially you are renting advertising and paying the ad platform every time someone clicks on your advertisement. This also means you don't pay unless someone actually clicks on your ad.
Why do I need a PPC campaign?
PPC advertising for contractors is one of the most powerful tools for businesses looking to get in front of a targeted audience – FAST! By positioning yourself in front of a specific audience of people that are looking for what you have to offer, you're able to send highly targeted traffic to your website to help generate more leads and business. When used properly, PPC advertising is a very powerful and profitable marketing strategy when executed and managed properly.
What Advertising Platforms do you assist with?
Here at OVP the majority of the campaigns we run are on Google Adwords, Microsoft Ad Center (Yahoo and Bing Ad network), and the Facebook Ad Platform.
As an example, if you're choosing to run PPC campaigns on Google Adwords, you can run campaigns on "search" and/or "display" network. If you choose "search" then your ads show up on the search engines when someone types in a question or phrase into Google.com. When you run campaigns on the display network, your banner image ads will show up on websites, typically ads are displayed above the content on the page or on the side of the page next to the main content.
When do I see results?
Once the campaign logistics are handled and we are able to turn on the PPC campaigns, you'll get traffic immediately. We will be gathering data in real time and making any necessary adjustments to your campaign to improve performance. Schedule a strategy call with us to discuss the results we can help you get started with PPC.
Learn More About PPC in our Comprehensive FAQ Section