Done-For-You

Google Adwords Pay-Per-Click

For Service Businesses
Google pay per click campaigns are the fastest way to drive high-quality, targeted traffic to your website and business offers.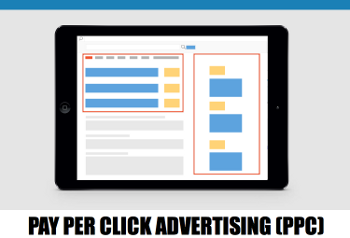 BE AWARE: Google Adwords Pay-per-click advertising is not a strategy you want to cut corners and be lazy with.
In fact, you want to do the opposite and be thorough by implementing proven split testing strategies and performing consistent, on-going campaign optimization.
Close tracking of keywords and conversions is critically important when buying Google search traffic through the Google Adwords platform.
Knowing when to remove non-profitable keywords that are costing you money because they are getting clicked on and not converting is a big key to being successful with PPC.
It is imperative for you or someone on your team to stay on track and keep adjusting your ads and adjusting your bids to maintain proper bid optimization and ad placement optimization.
When done correctly, a well-run Google Adwords pay per click (PPC) campaign is a smart way to gain more Google visibility for your business FAST. Our done-for-you services can help you get there.
Done-For-You Pay Per Click Marketing Services
In-depth market research and campaign plan development
Development of laser targeted keyword list
Ad & Ad Group development
Landing page development
On-going optimization for improved performance
PDF reporting sent to your inbox every month
IN SHORT: we do all of the heavy lifting while your team handles the leads.
An Important Word of Caution:

It is true that Google Adwords Search Campaigns are the Fastest way to get to the 1st page of Google and in front of your perfect target audience, BUT

Adwords is also one of the

fastest way to blow your advertising budget.
If you don't know what you're doing, or if you hire someone who is weak in analytic and market research skills, you may as well invest in the next Bernie Madoff inspired hedge fund.
For service businesses who want to get more leads fast, pay per click is one of the best online marketing strategies that can help you get the job done. But to do it right you have to master a couple of skills (in your free time?).
Before you can target a keyword phrase for your ad, you have to know what phrases your market uses so a little market research skill would be a nice skill to have. You have to fully understand and comply with the Terms of Use and the rules that apply to Google's AdWords.
Violating These Rules

Can Get You Banned…
Then there's the little issue of creating the advertisements and landing pages that are set up to actually convert website visitors to leads.
How good are you at writing ad copy and designing pages that convert? Just driving traffic to your home page defeats the purpose of paying for the click, so you definitely don't want to do that.
Instead you want the visitor to take a specific action like "call for a quote."
And there's more but you get the idea. It's time consuming, complicated and if you don't stay on top of your campaign on a consistent basis, it can definitely be a big money loser for you.
On the other hand…
The way the PPC advertising engine can really work for your business is by figuring out the most profitable keywords that your target market is typing into the search engines repeatedly so that your business is there, much like your SEO strategy.
In order to get in front of your target market this way, you simply bid on your desired keyword phrases.
Sounds pretty easy right?
Well, remember that you're going to be paying for every time your ad gets clicked by a search engine user so this brings on a whole new challenge, especially when each click can cost you $10, $20, $30, even $50+ depending on the keyword and how popular it is among other advertisers.
Remember — you're paying for each "click," not a conversion, not a phone call, just the click.
You have to figure out how to get that person to call or fill out a form once they click on your ad in order to make this strategy worthwhile for you. More on that in a minute.
The huge benefits of pay-per-click advertising are:
You can get to the first page of Google FAST
You can attract the exact targeted traffic you want clicking on your ads and viewing your business offers