Increase Referrals & Sales With
Award-Winning, Completely Done-For-You Email Newsletter Program

–

MAXX Email

Question: Are you sitting on an Excel spreadsheet full of email addresses from current, past and future customers or clients and aren't doing anything with it?
If you answered Yes to that question…
You're leaving a BOATLOAD of money on the table.
Email marketing, especially email newsletters, has been proven to be one of the most cost effective forms of marketing advertising online that small businesses have access to, to help grow their customer base and truly inspire loyalty.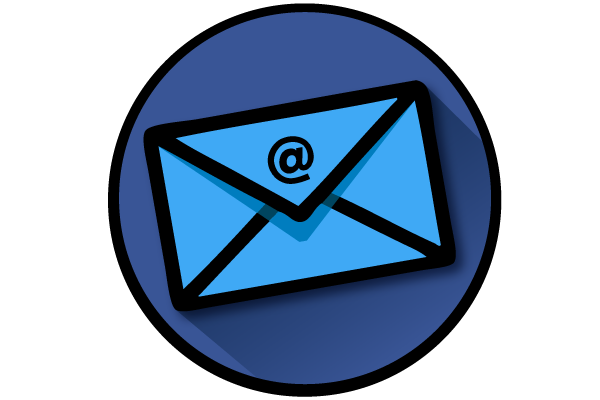 E-Newsletters are an incredibly effective way to inexpensively inform your customers about things like announcing the launch of a new service offered by your business, or timely maintenance promotions, or just important updates in your respective niche market.
The email newsletter experts at Online Visibility Pros will help you and/or your business connect with your customer email list and help your business leverage the undeniable effectiveness of email marketing so your business stays top-of-mind with your current, past and future customers. This is absolutely critical so your customers think of 'your company first' when thinking about purchasing the types of services your business offers.
Details About Our Award-Winning Email Newsletter Program
We take great pride in creating custom email newsletters for each of our clients that focuses on sharing the most important information your customers actually care about (this varies with every business), properly branding your company graphics and color scheme to grow trust in your business, and strategically integrating timely, deadline-driven promotions with each email newsletter sent out on your behalf in order to promote action by the customers on your email list.
What's Included?
Custom Email Newsletter Template That Matches Company Website (if applicable)


Complete Email Marketing Service Account Set Up

Email List Management (send us any new names each month and we'll add them to your account for you)

Creation of Custom Content For Each Monthly Email Newsletter – Includes All Text, Graphics, Links and More


Scheduling and Sending of Monthly Email Newsletters On Your Behalf

Sharing of Each Email Newsletter To The Most Popular Social Media Websites

Monthly Email Marketing Campaign Reporting (sent straight to your email inbox)

What Are You Responsible For?
Review & Approval of Each Email Newsletter To Be Sent
Field Responses From Each Email Newsletter Sent Out – This is common with the timely offers we help our clients promote in their newsletter sends
So, if you're looking to take your company's email marketing efforts to the next level and you're looking to connect with current, past and future customers consistently without breaking a sweat, then our Award-Winning E-Newsletter Marketing System is just for you.
Think of MAXX Email as

the glue that holds all of your marketing together
Constant Contact® All Star Solution Provider Award – 6 Years In A Row
Email Marketing Results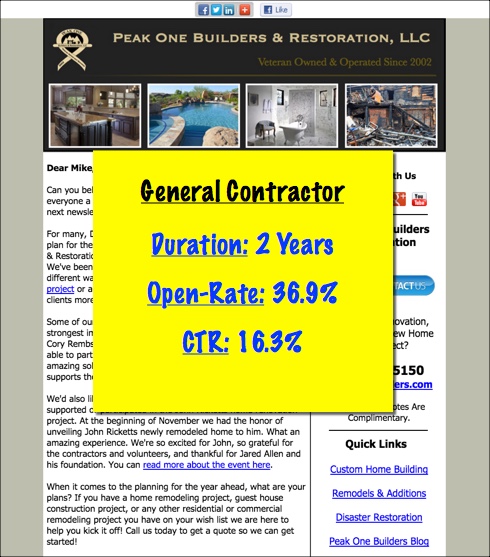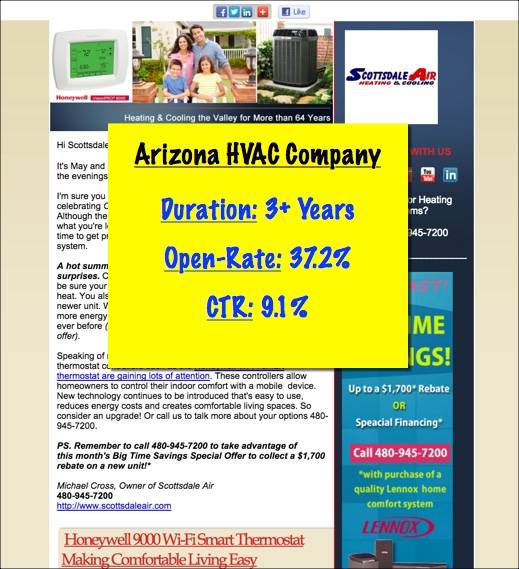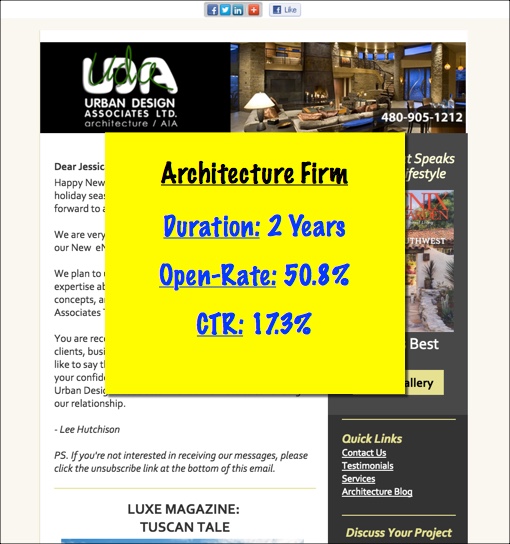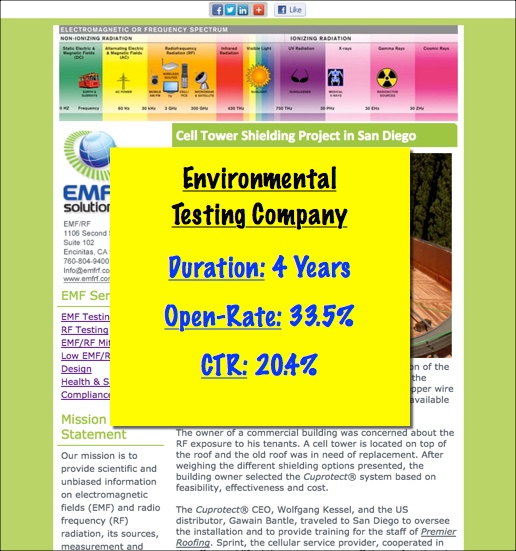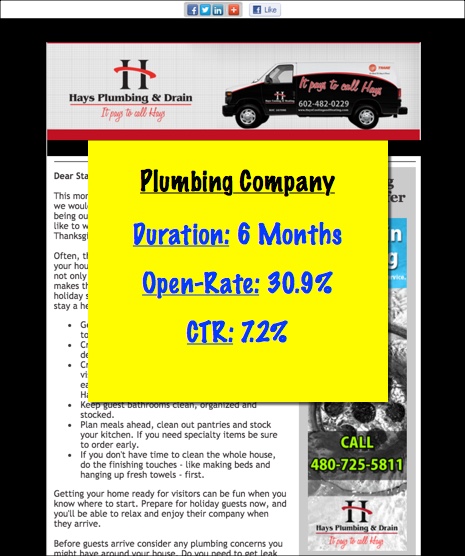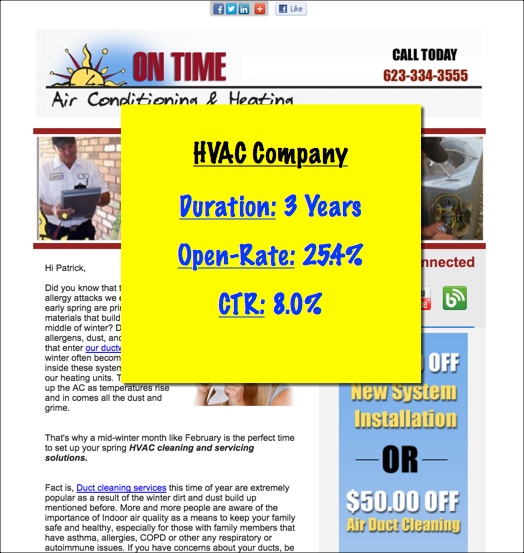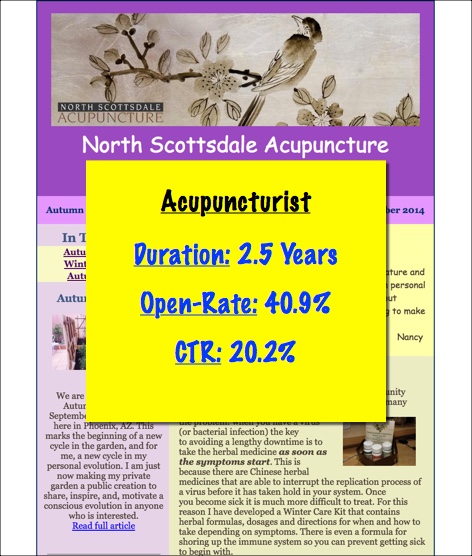 Testimonials
Online Visibility Pros has given my Phoenix based CPA firm life online. OVP has been extremely easy to work with and I am very excited with the results of their Internet marketing efforts on behalf of my CPA firm. When I started with Online Visibility Pros, they have also helped me open up a line of communication with my business clients through email. I never gave email marketing much credit before, but it's actually more incredible than I ever imagined since each and every email that my firm sends out each month gets opened by more than 50% of all the contacts on our email list. This is huge for my firm as we now have the opportunity to educate and stay top of mind with my business clients through email. Thank you so much for all of your help Online Visibility Pros! I couldn't have done it without you.
– Randall J., C.P.A. in Phoenix, AZ