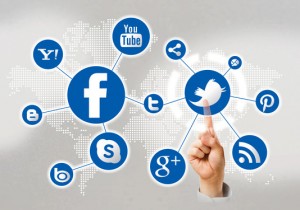 Here are a few numbers you can try wrapping your brain around. According to eMarketer, a respected gatherer of all news digital, there were 1.43 billion social network users in 2012 a 19.2% increase over 2011.
Social network usage in every age demographic except the very oldest is up. Baby Boomers have tested the waters and are now using social networks daily. Fully 65% of all internet users have social network accounts according to Pew Internet. In short, social networks have become de rigueur for the people who populate your market regardless what your market is. More importantly, if you're going to do business with these people they expect you to be in the networks they belong to.
Here's our take on the 5 "must be on" social media sites for small businesses:
FaceBook
Granted the people you are looking for will only make up an infinitesimal number of the 1 billion Facebook members but it's a great place to build your brand particularly if you are a B2C organization. FB has the interesting quality of being global but having a local feel. It's a great distribution resource for your blog, videos, photos and newsletter and now there are tools that can accomplish that automatically. In addition, Facebook also allows you to mine data on your fans giving you helpful insights about your market.
YouTube
The second largest search engine (owned of course by the largest search engine, Google). YouTube gets 2 billion views per day and adds over 35,000 hours of content daily. The audience, your audience, is searching YouTube for every conceivable topic. As a business venue it's best suited for B2C although more B2B firms are creating channels and posting content. Videos are an inexpensive way to brand and build reputation. Think of it as a visual blog post capable of achieving the same objectives as your blog. You always want to provide educational information that answers the most common questions your target market is asking you.
LinkedIn
The largest "professional" network, LinkedIn is an excellent platform to build a personal profile and company business page to enhance your reputation among business prospects and existing clients. Whether you consider your business 'b2b' or 'b2c' LinedIn can be used as a tool to grow your business. This business-centric social media platform is chock full of talented business people excited to interact and communicate about business topics. There are many ways to build up your network on LinkedIn, like joining relevant groups and participating in the discussions.
Twitter
If you're interested in expanding your brand and connecting with your customers you'll need a Twitter account for your business. Twitter is a fast paced social media full of twitter users that are interested in new ideas, opportunities information, services and products. The 2 biggest benefits for your business is it's another form of marketing for your business and another way to provide customer service.
Google+
Google+ is Google's answer to Facebook. Your business should have a profile on Google+ if for no other reason than it appears that Google is giving Google+ content preference over Facebook and Twitter in the search results. Another great feature on Google+ that's gaining in popularity is the "author bio" feature which lends additional legitimacy and authority to your brand.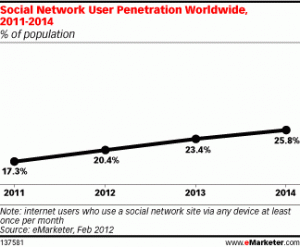 Pete Cashmore, founder of mashable.com was quoted saying, "We're living at a time when attention is the new currency. Those who insert themselves into as many channels as possible look set to capture the most value."
You have the 1st 5 sites that you should insert your business into. 1st step is to create business social media accounts on all 5 platforms mentioned. Once you've set up & optimized your new social sites, you'll want to develop a marketing plan. By creating a plan, you'll be saving yourself a lot of time and frustrations.
Social Media continues to grow in popularity and is an essential element to building authority online, but it can also be a monster to manage. Before you charge into the fray make certain that you have established realistic goals and a solid social media strategy to achieve them. Properly done social media can be a great source of business revenue.