Professional
Done-For-You Blog Marketing

For Service Businesses

Google and the other major search engines gobble up high-quality content like it's filet mignon.


What this means is no matter how good of a job you are doing on Search Engine Optimization (SEO) activity like gaining backlinks with your website, you are going to need to add high-quality content on a consistent basis to have a shot at ranking on page one. The easiest and most effective solution is to develop a high-value, laser-targeted blog marketing campaign.

Digital marketing is an ongoing effort and blog marketing is the most effective way to feed the search engines the fresh meat they want.
Good blog marketing for business is extremely important…
If you really care about maximizing your search engine optimization campaign

If you care about being a resource to your customers

If you care about looking better than the competition
Blog Marketing That Works
When it comes to your blog marketing campaigns, you have to give to get. By sharing high-quality, valuable information (ie: your knowledge of the industry), you give your business the best opportunity to attract targeted prospects who will return to your site and other internet properties at a later date, making them more likely to become a customer of your business in the future when they reach the decision phase of the buying cycle. That's the good news.
The bad news is it takes time and talent to craft effective blog posts. That's where Online Visibility Pros comes in. Our extensive experience blogging for construction, sub-contracting and trade businesses gives us a unique knowledge of all the most important topics for your business to write and educate about online.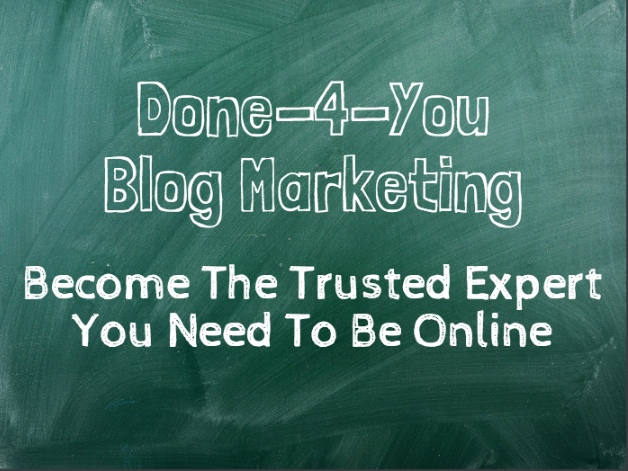 Our proven blog marketing campaigns be designed to…
Enhance business credibility

Position your business as the industry leader in your niche market


Build up organic website traffic

Improve overall brand awareness
We do all the heavy lifting for you. We research all topics and find the best keyword phrases to target for each post. Then your dedicated writer will create each of your blog posts; our SEO team will optimize each post for the search engines for maximum visibility. Then we will publish each blog post to your website and, finally, we will promote each blog post on your most important social media pages and profiles.
It doesn't get any easier than that.
Schedule Strategy Session
Schedule Your No BS Marketing Strategy Session
Call (888) 593-0505 or Click The Blue Button To Schedule Your Call Today!
Client Testimonials
"Over a period of about 3 or 4 months, the website has gained traction and we are getting calls on a weekly basis that we are able to convert into actual profitable jobs."
Mike C. – Peak One Builders & Restoration
"I consider them a business partner and more of a marketing consultant and I don't feel like just a number. You get the individual attention and constant communication."
Kristi T. – Air Conditioning & Heating Company

"I've been working with these guys for about a year now and I can tell you its been absolutely unbelievable."
Mike C. – Heating & Cooling Company

"They were able to help me quickly and understand what I was talking about. This is the real deal. They get marketing besides getting the online component."
Chuck T. – Arizona Marketing Association

"Online Visibility Pros has given my Phoenix based business life online. OVP has been extremely easy to work with and I am very excited with the results of their Internet marketing efforts on behalf of my company. When I started with Online Visibility Pros, the first thing they did was set my business up on all of the major social media channels that my clients spend time on. This has given my firm extra business visibility and credibility that we never had before. They have also helped me open up a line of communication with my business customers through email. I never gave email marketing much credit before, but it's actually more incredible than I ever imagined since each and every email that my company sends out each month gets opened by more than 50% of all the contacts on our email list. This is huge for my business as we now have the opportunity to educate and stay top of mind with my customers through email. Thank you so much for all of your help Online Visibility Pros! I couldn't have done it without you."
– Randall J. – CPA
"We have retained Online Visibility Pros to help us with our search engine optimization and social media marketing. We are very impressed with their diligent and creative work. They started with a deep analysis of our web presence, our competition and created a plan, which they are currently implementing. We love their way of communicating with us via videos, screen casts and their prompt support for questions we have. They are experts in their field."
– Peter S. – Environmental Testing Business
"My experience with Online Visibility Pros has been nothing but positive. Krysti's patience as I went through the learning process of creating our company enewsletter for October was over the top. From beginning to the end, our project was completed in a timely manner and delivered a very professional product. I highly recommend Online Visibility Pros for your marketing needs, whether it be for email or social media."
– Louise H. – Roofing Business
"We started our business from scratch at the end of 2013 and we wanted to make sure we were setting up a good foundation for it online. We wanted to make sure to set things up right out of the gate, and we knew it would be too much to try and tackle all of the website and Internet stuff on our own. We were referred to Online Visibility Pros and can't say enough about their support, their willingness to spend time explaining things, and the overall enjoyment we had working with these guys. There are a lot of crappy companies out there, but we got lucky and found a great SEO company that could help us get started online the right way. Thanks for meeting all of the deadlines, continuing to answer questions and provide support even after services were delivered. We have an amazing internet presence and it is thanks to Online Visibility Pros."
– Lori C. – Fitness Studio
"Online Visibility Pros took over the search engine optimization of my website, set me up on social media, improved my website to include a blog, helped me start my eNewsletter, etc. The results are nothing short of remarkable. Thanks to OVP's work, my new clients have doubled this year. This has had an equally great effect on my business income. Now you can really 'find me on the web.' Thank you OVP!"
– Sandra E. – Medical Practice
"I sought out OVP for guidance for my website and SEO. Online Visibility Pros is THE company to go to for any of your online marketing needs! They are extremely knowledgeable in all facets of online marketing and are great to work with no matter your skill level. They will walk you through every step of the way if you're new to online marketing or they'll immediately meet you at your skill level so as not to waste your time. They'll make sure you understand exactly what is happening and what is needed. Can't recommend them highly enough!"
– Katie C. – Photography Business
Schedule Strategy Session
Schedule Your No BS Marketing Strategy Session
Call (888) 593-0505 or Click The Blue Button To Schedule Your Call Today!