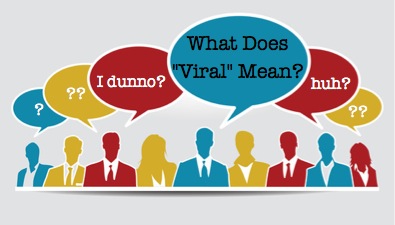 You know how satisfying it is when a new customer tells you he came to you at the advice of a friend or colleague. You're excited because you landed a new customer but more than that, you're ecstatic that your service or product impressed another customer so much that he or she recommended you. That's word of mouth (WOM) advertising and that's the most effective form of getting your message out. In fact WOM has been measured to be up to 10 times more effective than traditional forms of advertising.
When people talk about viral advertising and the science of going viral they really are talking about word of mouth advertising. It's all about people sharing a piece of information with others. Wouldn't it be nice to know what the "secret sauce" is to encourage that sharing?
Of Course You'd Like To Know
Bad news… there is no "secret sauce" that will guarantee a marketing effort will go viral but according to Wharton School of Business professor Jonah Bergman there are six principals or "best practices" that will help. Bergman, who is a scientist, spent 10 years applying scientific methods to content on and offline to determine what drove popularity. What he discovered is that popular or "viral" content had six distinct characteristics:
Social Currency. People like to share content that makes them look good to others. We are not talking about bragging here, just information that lets others know they are special in some way. A museum sponsor might be invited to an exhibit closed to the public. A frequent flyer might be bumped to a more exclusive level of membership based on miles flown. A frequent buyer might be invited to a "private sale." If the person believes the information makes them shine (whether it has real value or not) they will share it.
Triggers. A trigger is something that keeps your product/service "top of mind…tip of tongue." For example if you asked someone to complete the phrase "peanut butter and…" they most likely would respond "jelly." Peanut butter is the trigger for jelly. If you bring up coffee millions of Americans will immediately think about Starbucks. Coffee is a great trigger because it comes up several times a day. To find your trigger listen to your customers. They will associate your product/service with a phrase and that should guide your marketing.
Easy Emotional Connection. When we care we share. Content that evokes strong emotions gets shared with others.
Publicly Available. Monkey see monkey do. When we see others doing something we tend to do the same thing.
Practical Value. This characteristic is…well practical. Information that we can use and that can help others is shared.
Stories. From birth we are taught to consume information in a narrative form, from "This Little Piggy" to "Little Red Riding Hood" to "War and Peace." A good story is an excellent, sharable vehicle to convey your message as opposed to just chunks of data.
So how do you apply these principals to your business' marketing efforts?
The best place to start is your existing customer base. Use your customer service staff and surveys to find out what makes your customers feel special, what the emotional connection is with your product/service, what they find about your site or your product that they found most informational and helpful and then get them to tell you a short story about their experience with your product. It sounds like a lot of work and it is but well worth it.
After you've digested the information from your customers, the next move is to start sharing information. If you are relying only on your website and an email list you are going to have to broaden your marketing horizons to include all of the relevant social media platforms.
Will you be guaranteed a "Call Me" style hit? No. But you will find that you are increasing your traffic (and sales) virally through sharing and word of mouth that you weren't experiencing before. The trick is to not over think the science of going viral, simply be thoughtful about what your target audience cares most about and focus on sharing those things.